I'm all about long, full lashes. Well I'm also about brows too so let's just split the difference and say the eyes have it. I try mascaras like a mad woman. If someone says "Oh you simply MUST try XX mascara!" I am running to Sephora or the drugstore as fast as I can grab my wallet and keys. So I now figure I am an expert in this area. I compiled a list of the 7 best mascaras you need to try now!
To be fair, I prefer mascara that gives you fuller, thicker and longer lashes. I want as much bang from my mascara buck as I can possibly get. As I have aged my lashes have gotten a little more sparse and a little shorter. Yes, some lash lengtheners work (be sure to check out my post, 7 Lash Lengtheners That Really Work) but I still want a mascara that covers all the bases.
So after trying about 50 mascaras in the past year (and yes I will toss one out I don't care for immediately) I narrowed it down to the 7 I like best. Why 7? I have no idea. That's just where this exercise took me. So without further ado, here are the 7 best mascaras you need to try now now, and why.
YES! I LOOK FORWARD TO #GROWINGYOUNGER
PLEASE SUBSCRIBE ME TO YOUR MAILING LIST.
1. Too Faced Better Than Sex Mascara, $23
My mother nearly died when I gave her this mascara. "Really Lauren!" But she loves it as much as I do! It's for good reason it's now the #1 selling mascara in the country. This smudge-proof, intensely black, volumizing mascara separates, coats, and curls each lash so it's long and thick! The hourglass brush was inspired by the curves of a woman's body and has extra stiff bristles to maximize the performance of this collagen-fueled formula. Only one coat is needed for lashes that are full and defined. But two coats will make them even more dramatic. This formula is paraben-free.
2. Dior Diorshow Pump n Volume Instant Volume Squeezable Mascara, $29.50
I just received this one in a gift bag and now I am OBSESSED! It truly gives you extra long lashes. You have to squeeze the tube 1-3 times to soften the formula and coat the brush. Squeeze once for light lash impact. Squeeze three times for major impact! A high concentration of waxes and elastic powders gives it a unique, soft sensation for an ultra-volume effect yet the formula is moisturizing. It's totally worth the money.
3. Mally Smoky Mama! Mascara, $20
The applicator on this mascara is what makes this mascara so fab. The bristles have been trimmed down so the wand really grabs them. You somehow get this amazing smoky-eyed look…with mascara!
4. Physicians Formula Killer Curves Mascara, $8.89
I love this totally affordable mascara so much! It's vegan and it's amazing! It's a full-volume curling mascara with an hourglass brush that coats and sets even your tiniest lashes. Lash-lifting polymers and volumizing collagen provide curl and volume. Better yet, because it's infused with Provitamin B5, Peptides, & Amino Acids it nourishes and strengthen lashes.
5. LashFood Ultra Rich Volumizing Mascara, $20
When I use this mascara I feel like I am doing something healthy for my lashes. It also volumizes really well.  It features a patented Phyto-Medic complex that delivers nutrients to feed lashes while rice bran expands for maximum volume. It also has an extended release technology that works even after mascara is removed to repair, strengthen and protect your lashes. Finally a mascara that is healthy for your lashes!
6. Christie Brinkley In a Blink Instant Volumizing Mascara, $18
Not only is the tube  a really pretty rose gold, what's inside is gold too! This is the perfect anti-aging mascara because it contains peptides that help nourish and fortify lashes. It creates lush, long and volume-defined lashes with a formula that doesn't flake which is great news for us contact wearers. It also doesn't clump so your lashes are feathery, soft and natural looking.
7. touch in SOL Stretchex Stretch Lash Effect Mascara, $12.42
This lightweight contains stretch polymers which gives the look of false lashes yet easily washes off with warm water so it won't irritate even the most sensitive eyes. The formula is enriched with silk proteins to protect your lashes. The brush ensures you can create buildable length that lasts all day long. You can feel the brush almost grab your lash to deposit mascara yet, without pulling. It's sorta amazing.
Now, you may be asking, why is there a curler in the photo? Because you are not allowed to ever tell my you don't use an eyelash curler before you apply mascara, That's just crazy talk.
HOW TO CURL YOUR LASHES
Step 1: Lashes should be clean, dry, and mascara-free (do NOT curl your lashes after you apply mascara because the curler can stick to the drying mascara and pull lashes out!). Open the eyelash curler and, keeping your eyes open, place your upper lashes between the two sides. Step 2: Starting at the inner corner of your eye, position the curler as close as possible to your eyelid without pinching your skin. Step 3: Hold for ten seconds, then repeat as necessary, moving outward to curl the entire lash line.

HOW TO APPLY MASCARA
Make sure you get that mascara brush right up to the eyelid (like you did with the curler) and then wiggle it back and forth a few times to coat the base of your lashes BEFORE you extend the wand out to the tips of your lashes (use a zigzag motion). You want to deposit most of your mascara right at the base of your lashline to give you that more volumized look. This works with ANY mascara. If you want doe eyes, apply a little extra to the last few lashes. Then be sure to brush out any clumps. I also did a YouTube Video on creating fuller lashes so be sure to watch!
Here is a post I did on the best organics mascaras, check it out!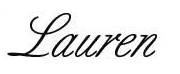 Are you following Fountain Of 30 on Facebook, Twitter, Instagram and Pinterest? We've got lots going on, so join in on the fun! Subscribe to our newsletter here.  You don't want to miss a post and promise not to bug you to death. Oh and we also started a Facebook Group called Aging Backwards! for women to discuss everything good and bad about being over 40.
Photo: Fountain Of 30