Due to some recent allergies I have become somewhat of an expert on organic beauty and I thought, why not try mascaras even though mascaras are one of the few things I didn't have to change from my routine. I figure, It can't hurt to use a more natural mascara, right? But I tried a few organic mascaras a few years ago and they, ahem, kinda sucked. They either clumped like crazy or just slid off my lashes after a few hours of wear. It was a gooey mess.
Fast forward a handful of years and guess what? Organic mascaras have thankfully come a long way! Obviously our cries for fuller, longer and bodacious lashes without harmful chemicals were heard. I know this because I have been trying them all! OK, I admit there are not that many to try, maybe 25 or so (that I know of), but some are better than others.
There is even better news too. You don't have to spend a ton on organic mascara. In fact Physicians Formula makes a few variations you can get at any drugstore for under $10 and they are all pretty excellent (I tried them all). Oh and if you need tips on how to create fuller lashes (the bane of any woman over 40) with almost ANY mascara be sure to watch my video A Simple Way To Create Full Lashes When You're Over 30!
YES! I LOOK FORWARD TO #GROWINGYOUNGER
PLEASE SUBSCRIBE ME TO YOUR MAILING LIST.
So here are my top 10 picks of organic mascaras. If I missed your favorite, please let me know. I'm always open to learning about new ones! These are in no particular order.
THE 10 Best Organic Mascaras
1. Kjaer Weis Mascara, $32
This mascara is of the more expensive ones but it's also a favorite because it does not clump! It's designed with a sleek rubberized wand so it glides on easily for a natural, clump-free look.
2. Physicians Formula Organic Wear BB Mascara, $13.49
I tried a few of the organic mascaras from Physicians Formula and they were all good but this one blew me away! 100% of the ingredients in the Physicians Formula Organic Wear BB Mascara are of a natural origin and 70% of the ingredients are organic. This one mascara is a multi-tasking wonder because it's volumizing, lengthening, thickening, defining, lifting, building, priming, sculpting, conditioning and nourishing. I mean it literally does everything but apply itself!
3. Juice Beauty Phyto-Pigments Ultra-Natural Mascara, $24
This one is volumizing but I have to admit it goes on a bit thick which means it does clump a bit. Nothing an eyelash comb can't help. I found if I wipe the comb after each use it works a lot better.
4. W3LL People The Expressionist Bio Extreme, $21.99
I had to try this one because it was the one everyone was telling me was their favorite. It's pretty good actually and you can get it at Target, but it's not my favorite. It adds length but not as much volume as I'd like (even when wiggling the wand back and forth a lot). However, as far as organic mascaras go, it's a keeper.
5. Antonym Certified Organic Mascara Lola Lash TOO, $26
This mascara adds volume and length to lashes while remaining creamy and soft. The formula contains Shea butter and vitamin E, Beeswax, Carnauba and sweet almond oil so it also promotes lash growth. It can be a little too soft and emollient so you may want to wipe the brush before every use before applying, It really helps.
6. RMS Volumizing Mascara, $28
This one is a winner, especially if you are looking for volume and fullness. It has rich mineral pigments and certified organic oils, butters and waxes. This mascara will instantly add life to your lashes.
7. Beauty Counter Lengthening Mascara, $29
OK, I said I was not going to pick favorites but this one really might be my absolute favorite. Shhh. I don't know if it's the brush or the formula or both! I heard Beauty Counter kept working to perfect this mascara and it won an Allure Beauty Award. This breakthrough mascara delivers real dramatic length and definition! It's made with  organic oils and shea butter and it conditions lashes while you wear it. The easy-control precision brush ensures clean application without smudging, clumping, or flaking. Try this one and thank me later.
8. Votre Vu Eiffel Power Mascara, $24
This one is another favorite! In fact, I really like everything in the Votre Vu line. Most organic mascaras do not dry quickly so it's hard to add a second coat. Not with this one. It's designed for monumental hold and structurally supports lashes with strengthening hair keratin. It also repairs and protects damaged lashes and is smudge-free. I promise you will love this one.
9. Bare Minerals Revamped Lash Domination Volumizing Mascara, $19
This 10-in-one mascara is now new and improved. It volumizes, lengthens, thickens, separates, lifts, and curls lashes. It features bareMinerals' exclusive ProTwist180™ wand, spiraled 180° to curve around lashes and coat every hair with intense black color. It claims to be clump resistant but you may find after a week of use you need to wipe the brush before use.
10. Dr. Hauschka Volume Mascara, $30
This is fan favorite not only because it adds great volume and length but it holds a curl all day long. It also comes in colors like aubergine and has a little gloss so your lashes look lush.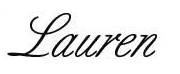 Are you following Fountain Of 30 on Facebook, Twitter, Instagram and Pinterest? We've got lots going on, so join in on the fun! Subscribe to our newsletter here. Oh and we are now on Snapchat too!
Disclosure: Some samples given for review and some I purchased myself. Opinions are all my own.