Looking for a customizable case for your phone or tablet? I knew I wanted one branded with Fountain Of 30 but it also had to be indestructible since I have small kids and I am constantly dropping my phone (I have n idea why). Enter Case Station customizable phone cases! They offer cases in various model options (for Apple, Samsung and Motorola, etc.) and levels of durability, providing you with the case that best suits your personal needs. This London-based tech accessories company allows for endless personalization possibilities by using their easy-to-use web interface, featuring an extensive library of graphics and the ability to upload your own photos. You could literally spend hours creating cases for you phone and/or tablet.
Not feeling that creative? Case Station also offers specially curated artist collections that consist of unique hand-picked designs from trending global artists.
the story of eatured artist Anne Keenan Higgins
If your parents met in art school, there's a good chance some creative genes will be passed on to the next generation. This was the case for Anne Keenan Higgins who grew up with 10 brothers and sisters in Michigan. After graduating from the School of Art & Design at the University of Michigan, Anne began a career as an art director at various advertising agencies in Detroit. Along with her sister Emily, she moved to California and after a few months of painting handmade cards and selling them to local shops, Anne developed her signature whimsical style and began licensing her artwork to the greeting card, gift and book publishing industry. She is one of a handful of artists working with Papyrus on the Taylor Swift gift line and has illustrated over 100 book covers, including Sophie Kinsella's Shopaholic series. Anne continues to work with clients around the world including Scholastic, The Children's Place and Hachette Book Group. She has written and illustrated her first book, Fictionally Fabulous due out in April 2017. Anne has settled back into the Midwest and lives with her partner in crime, Jason, in Detroit, Michigan.
YES! I LOOK FORWARD TO #GROWINGYOUNGER
PLEASE SUBSCRIBE ME TO YOUR MAILING LIST.
Case Station prices range from $35-$45 and Case Station is compatible with Alcatel, Apple, Google, Huawei, LG, Motorola and Samsung devices. 
Visit casestation.com/us/ to find or design your own!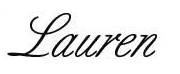 Are you following Fountain Of 30 on Facebook, Twitter, Instagram and Pinterest? We've got lots going on, so join in on the fun! Subscribe to our newsletter here. Oh and we are now on Snapchat too!