No you are not too old to rock metallic sneakers. In fact, you really need to get a pair for spring. I am adding it to your list of items you MUST buy for spring. The only choice you need to make is if you want gold,rose gold, silver, pewter, gunmetal, copper or just a sliver of metallic. Make sure they lace up (we are not talking slip-ons here) and wear them without socks (buy those little hidden peds if you must).
HOW TO WEAR METALLIC SNEAKERS
Any way you want! Wear them with fray-hemmed jeans, midi skirts or your favorite wide leg pants. I would not suggest wearing metallic sneakers with a mini dress unless you are under 30. But other than that, have some fun. Lighten up. It's spring! Somewhere.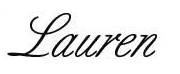 YES! I LOOK FORWARD TO #GROWINGYOUNGER
PLEASE SUBSCRIBE ME TO YOUR MAILING LIST.
Are you following Fountain Of 30 on Facebook, Twitter, Instagram and Pinterest? We've got lots going on, so join in on the fun! Subscribe to our newsletter here. Oh and we are now on Snapchat too!