I know some nights it's difficult to remember to remove your eye-makeup, let alone wash your face. Yet as we age it is essential to erase every trace of makeup from your face before you go to bed (I have been known to drag myself from a deep slumber on the sofa and wash my face). So you might be wondering, what's with all the "pre-cleansers" on the market and do I really need one? A pre-cleanser is a way to help your regular cleanser really do its job by removing makeup and dirt before you wash your face.
Yes, I know the idea of double-cleansing might seem like a total hassle, but trust me it works. Do you give your really dirty dishes a quick rinse before you place them in the dishwasher? It's kind of the same idea. Using a pre-cleanser is like that same extra elbow grease that ensures your regular washing routine s really doing its job. Tugging on skin to remove makeup only accelerates the aging process, so extra elbow grease is not exactly what you should be going for when it comes to your skin. This takes out that need to scrub away.
If you are one of those people that wears a lot of makeup, sweats a lot, or applies sunscreen to your face all day, you might really benefit from this extra skincare step. Not only does it help with anti-aging (those extra traces of makeup left on your skin are doing you no favors and as I mentioned, tugging at this stage is a huge no-no), it will also help with breakouts. There are all sorts of pre-cleansers ranging from creams, to oils to micellar water. Oil-based formulas may scare you if you have oily skin, but they shouldn't. Feel free to go the other routes if you wish. Just be sure to get all that makeup off!
THE 9 BEST PRE-CLEANSERS
1. Dermalogica Precleanse, $45
This was the first pre-cleansr I ever tried and it was a few years ago. Back then I thought the whole notion was crazy until I noticed how much better my skin looked. Dermalogica Precleanse removes oils without clogging pores, while conditioning fatty acids nourish your skin. The deep-cleansing oil melts impurities and makeup away, helping you achieve an ultra-clean and healthy complexion. Simply add a little water to transform the clear liquid into a milky emulsion that easily rinses debris from your skin's surface, allowing your cleanser to penetrate even further. It even removes waterproof mascara.
2. Clove + Hallow Makeup Melt, $28
This extra gentle balm-to-oil cleanser melts away the toughest makeup (even waterproof eyeliner and mascara!) and impurities while nourishing the skin. It's a 99% natural formula with antibacterial and soothing properties and is made with natural, cruelty-free and vegan ingredients. You can also use it as an all-in-one balm for minor scrapes, rough cuticles, dry patches, frizzy flyways and more! It's sorta amazing.
3. Erno Lazlo Phelityl Pre-Cleansing Oil, $58
This oil goes deep inside your pores to melt away impurities, dirt, oil and makeup without stripping your skin of its natural moisture. When combined with a cleanser, this facial oil's rich lather maintains a moisture barrier over your skin to prevent dryness and irritation while balancing pH levels. Essential oils, antioxidants and vitamins keep your skin supple, hydrated and nourished.
4. Tru Botanicals Pre Cleanse Oil, $48
This silky oil containing Jojoba seed oil, sesame seed oil and apricot kernel oil loosens dirt, sunscreen, and stubborn makeup while leaving skin hydrated and soft. Remove with a cleanser or warm wash cloth to deeply purify pores. It leaves skin clean, hydrated and dewy.
5. Mally Ultimate Performance Pre-Cleanse Face Oil, $36.21
This pre-cleanse oil is amazing. Just apply a bit to dry skin and gently massage it onto the face in circular motions (you can even use it on your eyes to remove makeup). Then use wet hands to emulsify and rinse. Your face will feel clean and not stripped.
6. Algenist Genius Ultimate Anti-Aging Melting Cleanser, $38
If the thought of using an oil on your face doesn't work for you, you will love this pre-cleanser. It has more of a balm consistency. This non-drying, rich melting cleanser gently dissolves all traces of makeup, removes impurities and improves skin's radiance. Its powerful formula combines both alguronic acid, a patented antiaging breakthrough, and microalgae oil (a new source of nourishing oil) to visibly replenish and smooth skin. I apply it to my dry face and work it in a bit, then I add some water which turns it into a milky emulsion and rinses clean to wash away impurities, leaving skin beautifully cleansed, soft and radiant-looking.
7. Elemis Pro-Collagen Cleansing Balm, $60
This balm pre-cleanse formula contains 17 botanically based oils (including almond, elderberry, geranium and orange), which, combined with rose wax and mimosa, makes for a wonderfully fragrant way to wash away impurities. It deep cleans, softens and nourishes while dissolving makeup, daily grime and pollutants. Your skin is intensely cleansed, nourished and renewed for a glowing complexion. This amazing balm is supercharged with anti-aging algae called padina pavonica. Oh and a luxury cleansing cloth is included.
8. PUR Melt Away Makeup Emulsifier, $23
The cocktail of 12 naturally fragrant oils in this cleanser (including lemon and jasmine) smells like a gorgeous perfume but is actually a powerful mineral makeup remover that's non-petroleum based and free of harsh chemicals dyes. Work it into your dry skin for 15 seconds, and with a quick rinse, all traces of makeup and excess facial oil are gone. It's ideal for all skin types and even conditions and nourishes eyelashes.
9. Boscia MakeUp-BreakUp Cool Cleansing Oil, $32
If your skin is sensitive this is a pre-cleasing oil you need to check out. This preservative-free, artificial fragrance and color-free formula is ideal for those with oily skin as well as those with lines and wrinkles. It's a gentle and effective cleansing oil that removes makeup, brightens the complexion, purifies pores, and is packed with anti-aging and hydrating skin nutrients. It utilizes a unique nanotechnology that enables water to reduce the oil phase of this cleanser to micro-sized particles, which rinse away surface debris (including waterproof makeup) quickly and easily. No tugging needed or allowed!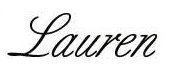 You may like more of Lauren's anti-aging beauty posts including 15 Of The Best Sunscreens For The Entire Family and The 7 Best Mascaras You Need To Try Now.
Are you following Fountain Of 30 on Facebook, Twitter, Instagram and Pinterest? We've got lots going on, so join in on the fun! Subscribe to our newsletter here.  You don't want to miss a post and promise not to bug you to death. Oh and we also started a Facebook Group called Aging Backwards! for women to discuss everything good and bad about being over 40.
Disclosure: Some samples received for review and others I purchased myself.