Foundations. As we age we can't live without them. Or at least many of us can't. I don't leave the house without SPF and foundation on my face. SPF for the obvious reasons, but foundation because I need to hide the imperfections that are starting to creep up on my face. I wish I had known (or listened) to stay out of the sun when I was in my teens and 20's because I am paying for it now. I get laser treatments to rid myself of sun (age) spots, but those damn buggers keep coming back! So here are the best 5 anti-aging foundations I have found on the market right now.
Best 5 Anti-Aging Foundations
I have tried them all and can attest to each.
YES! I LOOK FORWARD TO #GROWINGYOUNGER
PLEASE SUBSCRIBE ME TO YOUR MAILING LIST.
The first ingredient in this anti-aging foundation is water, so that makes me and my skin very happy. This is a medium to full coverage, matte-finish foundation that dos not budge all day long while evening skin tone and minimizing the appearance of pores, fine lines and other imperfections. What I love even more is that the lid flips open and contains full-coverage refillable concealer that blends seamlessly to instantly neutralize under eye circles and hide skin imperfections, too! It comes in 16 shades so one is sure to match your skin tone perfectly.
T.C.E stands for "This Covers Everything" so you get the basic idea that this foundation means business. TCE Luminous Super Coverage Serum with Niacinamide literally airbrushes the look of your skin to perfection while helping to reduce the look of pores, fine lines and imperfections with a subtle radiance. The serum formula is comprised of clean skincare ingredients like Niacinamide, Vitamin C & Phyto Collagen.C lean, cruelty-free and it is formulated without Talc, Parabens, Phthalates and Sulfates. I adore this foundation because it offers buildable, medium-to-full coverage and makes my skin glow.
I love this anti-aging foundation so much I tell all my friends it's the one they must buy! This skin-improving serum foundation creates a semi-matte finish with buildable coverage. The lightweight, fragrance-free, skin-softening formula is powered with neuropeptides and daisy flower extract to visibly improve dark spots and uneven skin tone over time. My only complaint is I wish the Broad Spectrum SPF was higher than 20 so I didn't also have to apply a separate sunscreen. But I have become a true believer and I do notice my skin improving.
A lot of middle-aged women love this foundation from IT Cosmetics. Your Skin But Better Foundation was developed with plastic surgeons and it's not only a foundation but claims it will make your skin look better in two weeks! It's infused with hyaluronic acid, aloe vera extract, plus vitamins E & B5. Skin looks smoother, skin tone appears more even and skin texture is visibly refined. What's not to love? You can finally experience luminous, sheer-to-medium coverage that's good for your skin and makes it look younger, not older! Plus this foundation comes in an astounding 40 shades so there is the perfect match for everyone.
This is certainly not a new foundation but it continues to be a favorite! In fact it was the first liquid mineral foundation I ever tried many, many years ago. I find powder mineral foundations drying, but this one is very different. It's a serum with pigment that provides sheer to medium coverage. It hydrates your skin, diminishes the appearance of fine lines, wrinkles and pores, evens out skin tone and adheres so well it doesn't budge. The beads or spheres visible in the airless pump are actually encapsulating liposomes. State-of-the-art technology prevents active ingredients from degrading and allows them to time-release into the skin. So when you pump out the foundation the spheres blend. There is nothing quite like it.
I hope you found a new anti-aging foundation to love! What's your favorite foundation? Please let me know.
Shop 5 Best Foundations for Aging Skin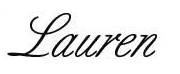 You may also like The 10 Beauty Mistakes That Make You Look 10 Years Older! and 11 of The Best Tested Natural and Organic Lip Balms and Glosses.
Disclosure: Some samples were provided but opinions are expressly my own.
This post contains affiliate links which may give us a commission at no additional cost to you.
Are you following Fountain Of 30 on Facebook, Twitter, Instagram and Pinterest? We've got lots going on, so join in on the fun! Subscribe to our newsletter here. You don't want to miss a post and promise not to bug you to death. We also started a Facebook Group called Growing Younger for women to discuss everything good and bad about being over 40. Additionally Lauren now hosts a podcast called Beauty is a Bitch! and a weekly Instagram Live series called "Growing Younger Gabfest with Lauren."
Image layout: Fountain Of 30
Please pin!