Oh the dog days of winter. We are all suffering from dry skin in my household. Every last one of us. I am constantly rubbing lotion on my kids and loaning cream to my husband. But most of all I'm molting and it's not fun. Besides the fact dry skin is aging, it's also really uncomfortable. My skin can't handle all the masks, peels, scrubs, etc. I throw at it during the year come winter! Then my main goal is to keep my skin moisturized, healthy and happy. So I have assembled an arsenal of the best products for dry winter skin for myself and my family. Here are the 15 dry skin remedies and some are even from the drugstore.
15 Products For Dry Winter Skin
1. MAC Fast Response Eye Cream, $32
Yes, I use an intense eye cream at night but this is the one I turn to in the dead of winter when even the skin under my eyes is dry. I dab some on right after my morning routine just before I am about to apply my under eye concealer. It works like magic to soften the skin and erase fine lines. I also use it to remove any rouge liner should I make a mistake. I've been using this for years.
2. Sol de Janiero Brazilian Touch Hand Cream, $15
My hands are so dry my nails are breaking and my cuticles are a mess! But this hand cream just makes me happy. It's quick-absorbing and dries to powdery finish. Not only does this vegan cream work, it's lightly-scented with the signature Bum Bum Cream fragrance which smells like a tropical vacation.
YES! I LOOK FORWARD TO #GROWINGYOUNGER
PLEASE SUBSCRIBE ME TO YOUR MAILING LIST.
3. Curel Hydra Therapy Wet Skin Moisturizer, $9.99
This is my winter secret weapon. I literally don't shower without it. Here's my trick; after I use a moisturizing body wash I use it to shave my legs and my underarms, then I use some all over my body (including my back which I can't reach) right before I step out to towel off. Try it.
4. Nubian Heritage Lotion, Goats Milk and Chai, $11.56
I love this ultra-rich lotion so much and it's a steal! It's a mix of African Shea Butter, Vitamin E and nourishing Soy Milk that infuses skin with intense hydration. Frankincense and Myrrh Extracts help revitalize dull looking skin. It's so rich my only complaint is that it's a little hard to get out of the bottle! I also use it as a neck cream. Try the body wash too.

5. Elizabeth Arden Eight Hour® Cream Skin Protectant, $24
I always have a tube of this iconic cream on hand. You can use it for intense moisturization practically everywhere. Use it on your lips, on your elbows or as eye cream. You name it. I even remember my grandmother using it on her cuticles. It's for good reason this cream is a cult-classic. It needs to be in your cabinet.
t6. Dr. Wang Radiance Facial Oil, $74.95
After I wash my face with a moisturizing face wash, I spray a little hydrating toner on (more on that later) and I use this facial oil. The Radiance Facial Oil is an herbal infusion that is ultra-concentrated with vitamin C and retinoic ester complex that helps to reduces the appearance of fine wrinkles, and improves signs of aging. I use this instead of a serum in the winter because it really moisturizes my sensitive skin. It was developed by and herbalist and dermatologist. If I don't use it, I notice my foundation just lays on top of my dry skin.
7. Sara Happ The Lip Slip One Luxe Balm, $28
I know I rave about this lip balm endlessly so of course it made the cut. It's on my nightstand at all times and the last thing I put on before I go to bed./ My lips are never chapped.

8. Kamedis Dermatology Eczema Therapy Daily Moisturizing Cream for Sensitive Skin and Atopic Dermatitis, Soothing Lotion, $20.99
My youngest son has eczema which has been flaring up terribly this winter. While I have gotten him to take shorter and cooler showers his skin is still blotchy and irritated and he cries that it hurts. This cream has been his saving grace. Once I apply it he breathes a sigh of relief. It's clinically proven to reduce eczema by 50% and can be used on the body and face. It's a combination of Chinese Medicinal Herbs and Western science. The primary botanical included is Chinese Rhubarb and is free of steroids, benzoyl peroxide, SLS, paraben and dyes.
9. Fountain of Truth Dream Cream Overnight Repair Mask ($60 sold exclusively at Fountainoftruthbeauty.com) An overnight, transformative sleep cream, containing Sodium Hyaluronate, it replenishes moisture and gives the appearance of fuller looking skin. The exclusive five botanical extract blend contains several naturally occurring Alpha Hydroxy Acids to help wake up your skin, making it appear smoother and brighter with a dreamy glow. It's made of biodegradable ingredients and no icky stuff.
10. Aquation Moisturizing Cream, $11.50
This is my husband's lotion of choice since it's unscented and it works. He doesn't know I sneak some after my shower. This advanced dual phase formula is enriched with ceramides and hyaluronic acid which delivers instant moisturization and creates an invisible barrier to help prevent moisture loss while encapsulated actives penetrate deeply for 24 hours of hydration.

11. Wildflower Foundry Organic Crème de Rose Face Cream, $16.50
This is my new favorite night cream and it's ALL ORGANIC! It's made from all-natural Rose Hip Oil, Mango Butter, Shea Butter, Collagen, Vitamin E and more to create a face cream packed with antioxidants and nutrients designed to fight aging and nourish the skin. this cream is really thick so a little goes a long way. I make sure I use my face oil first and then apply a bit of this cream which I emulsify with the heat of my hands.
12. Miss Bud's Hemp Body Butter Moisturize & Nourish Skin Made from Pure Hemp Seed Oil, $13.99
Hemp is all the rage and for good reason. It works. This hemp body butter can be used everywhere and is rich in OMEGA-3, OMEGA-6 AND FATTY ACIDS with Vitamin A, D, E and high in antioxidants. I love the fragrance too.
13. Lumene VALO Glow Refresh Hydrating Mist – 3.4 fl oz, $14.22
When it's cold out I am always spraying something hydrating on my face. This mist is a combination of Vitamin C and Arctic Cloudberry Extract which help protect the skin and make it bright and luminous. I spray this on in the morning before I apply my serum.
14. TIZO Environmental Skin Protectant, $39.99
Skin firing and moisturizing at the same time? Yes please. This cream helps to protect the skin from environmental pollutants and particulate matter. Formulated with copper peptides, TIZO® Skin Protectant works to improve skin's texture and hydration. It's non-comedogenic, as well as free of oil and preservatives providing a matte finish while reducing the appearance of fine lines and pore size. My skin feels hydrated without irritation.

15. Fresh Rose Floral Toner, $40
I use this soothing, alcohol-free toner and setting spray at night after I wash my face, than my oil and cream adhere much better. This extra-gentle formula is for all skin types including sensitive and is made with pure rosewater. You can also use it to set makeup and refresh your skin throughout the day.
Do you have a favorite skincare product for dry winter skin?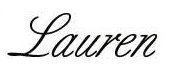 You may also like more of Lauren's beauty product reviews like The 10 Best Good For Your Skin Body Washes and The 13 Best New Drugstore Beauty Finds For Under $30.
This post contains affiliate links which may give us a commission at no additional cost to you.
Are you following Fountain Of 30 on Facebook, Twitter, Instagram and Pinterest? We've got lots going on, so join in on the fun! Subscribe to our newsletter here. You don't want to miss a post and we promise not to bug you to death. We also started a Facebook Group called Growing Younger for women to discuss everything good and bad about being over 40. Be sure to listen to Lauren talk about all things anti-aging on the new podcast "Beauty is a Bitch!"
Image layouts: Fountain Of 30
Please pin!