Ever since I learned this past November I have suddenly developed allergies to a lot of preservatives and metals found in skincare, beauty and makeup products – my life has been turned upside down. Finding a good for your skin body wash without unwanted chemicals, metals and additives isn't as easy as you'd think…well at least good ones. I looked for body washes that won't upset sensitive skin and are mostly vegan and green. Here are 10 of the best I have found.
Good For Your Skin Body Washes
1. Nature's Gate Pomegranate Sunflower Velvet Moisture Body Wash, $5.72
This wash has a wonderful pomegranate sunflower scent and is free of sulfates, parabens and phthalates.
YES! I LOOK FORWARD TO #GROWINGYOUNGER
PLEASE SUBSCRIBE ME TO YOUR MAILING LIST.
2. Kneipp May Chang & Lemon Body Wash, $14
I'm a sucker for anything lemon scented and this vegan, soap-free and pH-balanced formula cleanses gently with natural essential oils so it leaves skin super soft. It contains no paraffin, silicone or mineral oils.
3. A Girl's Gotta Spa! Energizing Citrus Body Wash, $26
If citrus is your bag then this is the body wash for you! This plant based wash is comprised of pure essential oils of pink grapefruit, orange, lemon and lime. It does not contain Sulfates, Formaldehyde, Parabens, Synthetic fragrances or dyes or Petrochemicals. This wash is also cruelty free, 98% Natural, 57% Organic, 30% Aloe and is vegan.
4. OGX OGX® Coconut Miracle Oil Body Wash, $5.99
I was surprised to find I was not allergic to this brand which you can find at almost any drugstore. This ultra-hydrating blend is enriched with extra virgin coconut oil, essence of tiare and vanilla bean oils. It's awesome for severely dry winter skin.
5. Éclair Naturals Shower Gel Vanilla & Sweet Orange, now $7.19
I love the aroma and lather of this luxurious blend of vegetable glycerin, aloe and vitamin E body wash. It's ethyl alcohol-free, Lanolin-free, Mineral Oil-free, Noncomedogenic, Petroleum-free, Phthalate-free, Steroid-free, Sulfate-free, Talcum-free, aluminum chlorohydrate-free, artificial color-free, formaldehyde donor-free, gluten free, paraben-free, sodium lauryl sulfate-free, triclosan-free and is vegan.
6. The Body Shop Coconut Shower Cream, Now $7
This soap-free rich and creamy body wash is made with Community Trade organic virgin coconut oil. It lathers up leaving skin super soft and smelling of delicious coconuts. It's made with pure virgin organic cold-pressed coconut oil from the Pacific islands of Samoa. The oil is acquired through natural processes, without the use of chemical extraction.
7. LATHER Coconut Crème Body Wash, $18
Can you tell I love coconuts? I adore LATHER products so it's no surprise this rich, luxurious cleansing crème gently removes dirt and oil while keeping your skin super moisturized. Coconut oil provides light moisturization while aloe vera provides calming relief to sensitive skin. Shea butter comforts, softens and soothes dry skin. This body wash is free of parabens, sulfates, mineral oil and synthetic fragrance and colors.
8. Curel Itch Defense Body Wash, $6.99
My entire family uses this fragrance free body wash all winter since it's a calming cleanser for dry, itchy skin. It's perfect for those with eczema and other dry skin issues. It cleanses as well as moisturizes.
9. Treet's Traditions Relaxing Chakra's Shower Cream, $12
This soap free shower cream cleanses without drying out your skin. Traditional Asian Coconut oil is an all-in-one natural solution for skin problems and Frangipani has a cleansing effect and comforting aroma. It's free of: SLS, SLES, parabens, silicones, colourants and mineral oils.
10. Beauty Counter Body Wash in Citrus Mimosa, $24
You can rest assure there is no icky stuff in any products from Beauty Counter. This body wash is extremely gentle and non-drying with a creamy texture. This refreshing body wash is rich in nourishing marula and mongongo oils, ingredients that help soften and protect skin while sealing in moisture.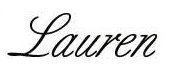 Are you following Fountain Of 30 on Facebook, Twitter, Instagram and Pinterest? We've got lots going on, so join in on the fun! Subscribe to our newsletter here.