Happy July! July is also National UV Safety Month, so it's only fitting that we focus on the best sunscreens for the entire family. This includes the best sunscreen for kids, the best sunscreen for babies and the best mineral sunscreen. After all, you want to keep everyone safe from the sun's harmful rays. We published this last year but updated all the prices, and some now have lower prices!
Here are a few sun safety tips. Applying sunscreen 20 minutes before going outside. Use sunscreen that was bought this year (bottles expire within a year) and with an SPF of 15 or higher. Sunscreen works by absorbing, reflecting, or scattering the sunlight before it can damage your skin. Keep your whole family safe by using sunscreen. Don't forget to reapply sunscreen after few hours and after swimming.
Here are 15 of my favorite sunscreens listed in no particular order.
1.  Alba Botanica Fragrance Free Sunscreen Lotion SPF 30, $6.79
I love the Alba Botanica line because they have formulas for the entire family, are affordable, are everything-free, are biodegradable and coral reef safe. This sunscreen goes on so light yet provides a heavy dose of protection. It's perfect for those who have sensitive skin and want their sunscreen fragrance free. You and the oceans can feel good about what you put on your skin!
2. Alba Botanica Baby Mineral Sunscreen SPF 50+, $13
This hypo-allergenic, pediatrician-tested mineral sunscreen keeps baby's delicate skin safe from the sun! This baby-friendly mineral sunscreen provides broad spectrum UVA/UVB protection. The fragrance free formula features soothing Aloe Vera and Chamomile so it is seriously gentle for baby's delicate skin.  It's also hypo-allergenic and pediatrician tested, free of oxybenzone, octinoxate, PABA, nano-sunscreens and Vitamin A. Oh and it's also coral reef safe.
3. La Roche-Posay Anthelios Cooling Water-Lotion Face and Body Sunscreen SPF 30, $35.99
La Roche-Posay Anthelios Cooling Water-Lotion sunscreen has a unique sunscreen texture that transforms like water on the skin, while providing a cooling effect which is perfect for hot summer days. It's formulated with Cell-Ox Shield antioxidant technology and combines UVA/UVB filters to deliver broad spectrum protection and antioxidants to protect skin from free radicals. It's also fragrance free and suitable for sensitive skin.
4. ALASTIN HydraTint ProMineral Broad Spectrum Sunscreen SPF 36, $55
This sunscreen is the perfect solution to the 'no makeup' make up look. Its tint provides subtle but, necessary facial coverage that will even out skin tone and still feel light on your skin. The formula is oil-free, absorbs quickly and leaves zero shine, thanks to its active ingredients, titanium dioxide and zinc oxide. Its mattifying effect, combined with an incredible 40-minute water resistance rating will keep you looking fabulous through the long days at the beach. Plus, this mineral-based SPF is paraben-free, cruelty-free, and vegan.
5. Drunk Elephant Sheer Physical Daily Defense Broad Spectrum Sunscreen SPF 30, $34
Here is another option for a woman's face. This sheer, physical sunscreen delivers powerful broad-spectrum UVA/UVB protection that helps aid in the prevention of free radical and oxidative damage, as well as photoaging for a more youthful-looking complexion. It's the perfect solution for fine lines and wrinkles, dullness and uneven texture and skintone. This physical sunscreen is formulated without any chemical sunscreens, which can be sensitizing and not as beneficial to skin as the naturally-derived physical alternative, zinc oxide. It contains Umbra Sheer which is loaded with potent antioxidants like astaxanthin, grape juice extract, and sunflower shoot extract to help defend your skin from free radicals and environmental aggressors. It's non-irritating, free of silicones, chemical sunscreens, sensitizing dyes, perfumes, or fragrant essential oils and is suitable for all skin types, including the most sensitive.
6. Blue Lagoon Iceland Hydrating Cream Broad Spectrum SPF 30, $82
This one is unlike any other facial SPF on the market right now.  It's formulated with the Blue Lagoon's unique, mineral-rich geothermal seawater which protects and moisturizes, giving your skin renewed vitality and comfort. Why is geothermal seawater a thing? Bathing in the water in the Blue Lagoon Iceland is a natural and effective way to soothe and treat acne. The geothermal water opens your pores and allows them to de-clog and absorb bacteria-fighting minerals. This is great news for those who break out from most sunscreens. It's paraben-free, color-fee, fragrance-free and dermatologist tested.
7. Neutrogena Sensitive Skin Sunscreen Broad Spectrum, $8.99
Help keep your sensitive skin protected with NEUTROGENA® Sensitive Skin Sunscreen lotion. Formulated for sensitive skin, this gentle sunscreen provides UVA/UVB protection to help prevent sunburn. Its formula contains PURESCREEN® technology with 100 percent naturally sourced physical sunscreens, including titanium dioxide and zinc oxide. This unique blend provides hypoallergenic, fragrance-free, oil-free, and water-resistant protection for sensitive skin. This sunscreen is Phthalate-free, Sulfate-free, paraben-free, hypoallergenic, PABA-free, oil-free and mineral-based with no added fragrance.
8.  Defyinying Fusion Tinted SPF 40, $29.40
Are you noticing a theme here women? I want you to be wearing sunscreen on your face and if it has to look like makeup, so be it! In the meantime, can we share one of our new brands with you? This tinted mineral sunscreen offers superior sun protection in a silky lotion that provides a non-greasy matte finish. This means it can double as a perfect primer, layering comfortably and undetected beneath makeup. Or if you want light coverage wear it alone
9. SuperGoop! Super Power Sunscreen Mousse SPF 50, $34
Everybody seems into foam or mousse sunscreen these days, so if you want to go that route this one is the best. I actually love it. With a mousse-like, foamy texture, this broad-spectrum sunscreen includes sea kale (for antioxidant protection) olive oil and shea butter that nourish your skin without the greasy feeling. It's water-resistant for up to 80 minutes and smells faintly of citrus and cucumber.  Supergoops! is natural, vegan, sulfate-free, gluten-free and certified cruelty-free. The formula is suitable for the entire family and your kids will think it's fun!
10. La Roche-Posay Anthelios 60 Dermo-Kids Gentle Sunscreen Lotion, $19.99
La Roche-Posay Anthelios Kids Gentle Sunscreen Lotion for face and body is developed with dermatologists (and pediatrician tested) to be extra gentle specifically for the littles.  It's a broad spectrum protection UVA/UVB, SPF 60 that's formulated with antioxidants including Vitamin E. My kids LOVE this sunscreen because it's easy to apply and lightweight. Most of all it doesn't make them all white which they hate. In fact both my sons now ask me to use this one specifically. It's also Paraben-free, Fragrance-free and Non-comedogenic so you can try it on sensitive skin.
11. Glytone Sunscreen Lotion Broad Spectrum SPF 40, $38
Glytone Sunscreen Lotion SPF 40 shields your skin from harmful UV rays to prevent sun damage that can lead to premature aging, sunburn and skin cancer. Its lightweight, oil-free texture absorbs quickly without leaving a residue. Hyaluronic acid binds moisture to the lipid barrier and brightens your complexion while micronized zinc soothes irritation and delivers broad-spectrum protection from sun damage.
12. Glo Skin Beauty Moisturizing Tint SPF 30, $44
This lightweight, oil free formula comes in four shades and provides moisture to combat dehydration and dryness so it's excellent for aging skin. It offers superb broad spectrum UVA/UVB protection to guard against the sun's damaging rays and a sheer hint of color to softly even tone and enhance skin's radiance. It may be worn alone  for sheer coverage or under makeup.
13. ZenChi Black Goji Berries, $55
You are probably thinking, what are berries doing in here? Prized for its anti-aging, beauty-enhancing, calming and immunity-boosting benefits, these herbs have been an important part of the Tibetan Medicine pharmacopeia. Known in Latin as lycium ruthenicum, black gojis have been widely documented in medical and scientific journals as a highly nutritious superfood. Its rich purple and blue color comes from the high levels of unique antioxidants known as anthocyanins. This powerful superfruit has been used for centuries as a way to help protect against and recover from sun exposure. See where I am going here? They also taste great. Just steep 15 of the berries in hot water for a couple of hours. I then add the pink juice to my green iced tea, but you can also chill it and drink it with lemon juice or add it to your favorite smoothie or yogurt bowl for a nutrient boost.
14. Algenist SUBLIME DEFENSE Ultra Lightweight UV Defense Fluid SPF 50, $28
I have been a fan of this facial sunscreen for a while but now it has a new look (same great formula). This fast-absorbing, ultra-lightweight fluid provides daily protection against broad spectrum UVA/UVB damage. Alguronic Acid combines with anti-oxidant, rich botanicals and sunscreens to delay signs of aging caused by sun and environmental stressors. This sheer sunscreen is oil-free and can be applied on top of other skin care products and under makeup for a soft, matte finish. I just love it.
15. Jack Black Oil-Free Sun Guard Sunscreen Water Resistant SPF 45, $21
I couldn't forget about the men, but truth be told I use Jack Black products all the time! My husband loves this light-weight, vitamin-enriched, oil-free, water- and sweat-resistant lotion that offers superior broad-spectrum UVA/UVB protection. It has organic calendula flower which soothes and comforts skin with natural calming properties. It's also fragrance-free, color-free, alcohol-free, paraben-free, sulfate-free, cruelty-free and dermatologist tested.
If I left out your favorite sunscreen, please let me know!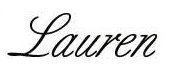 Image Layout: Fountain Of 30
Disclosure: Some samples were provided for review and others I purchased, but all were tested.
This post contains affiliate links which may give us a commission at no additional cost to you.
Are you following Fountain Of 30 on Facebook, Twitter, Instagram and Pinterest? We've got lots going on, so join in on the fun! Subscribe to our newsletter here.  You don't want to miss a post and promise not to bug you to death. Oh and we also started a Facebook Group called Aging Backwards! for women to discuss everything good and bad about being over 40.  And check out Lauren's #agingbackwards Car Confessions on our IGTV.
Please pin!