Happy National Sunscreen Day 2019! Actually all of May has been Skin Cancer Awareness Month so we just made it under the wire! Oh and July is National UV Safety Month so my takeaway (and should be yours as well) is that it is imperative to wear sunscreen all year long, no matter where you live.
How Does Sunscreen Work?
Sunscreen or sunblock not only protects against harmful rays that cause skin cancer, but can also prevent signs of premature aging, skin discolorations and wrinkles. No other standalone skincare product can make those claims. The secret to achieving these benefits it to apply a sunscreen rated SPF 30 or higher as the last step in your skincare routine every day (even when it's raining). I literally wear sunscreen on my face 365 days a year. Even if its raining or snowing and there is no sign of sun.
The Meaning Of SPF
So now this begs the question, what is the meaning of SPF? It stands for (sun protection factor) and is a relative measure of how long a sunscreen or sunblock will protect you from ultraviolet (UV) B rays. The chief cause of reddening and sunburn, UVB rays tend to damage the epidermis, skin's outer layers, where the most common (and least dangerous) forms of skin cancer occur. Therefore if a sunscreen has an SPF of 50 you can theoretically stay outside 50 times longer than you could without it. But that doesn't account for swimming and reapplying (which you should do every 2 hours) when you're at the beach or doing athletics outdoors.
YES! I LOOK FORWARD TO #GROWINGYOUNGER
PLEASE SUBSCRIBE ME TO YOUR MAILING LIST.
What Is the Difference Between Sunblock and Suncreen?
Sunblocks are formulated to shield against UVB rays, while sunscreens protect against UVA. In order to fully protect your skin, choose a broad-spectrum protection formulated sunscreen that will protect against both UVA and UVB rays. Today most sunscreen formulas contain a mixture of both sunblock and sunscreen so you should be safe with just a sunscreen. But read the label to see if it protects from UVB and UVA rays before you buy a sunblock.

What Is The Best Sunscreen?
You might also be thinking, what is the best sunscreen? Or what's the best sunblock for the face? Or what's the best sunscreen for the body? I know it gets confusing, so I'm here to help. First, please wear a sunscreen with an SPF of 30 or above. Any sunscreen, I don't care which. However, there is a difference between face and body sunblock unless otherwise stated. If it says for the "face" use it on your face only. If it says "body" just use it for your body. The consistency is usually different for each area. I even use an SPF lip balm for my lips and eyes. Also, if you have babies, use one specifically for babies. Their sensitive little skin can't take our sunscreen. Just in case here is a post I did last year on sunscreen for the entire family.
The Best Sunscreens (Sprays, Lotions and Balms)
1. NEW! La Roche-Posay Anthelios 50 Mineral Sunscreen-Gentle Lotion SPF 50 With Cell-OX Sheild®, $29.99
Protect your face and body (yes, it's for both) with this gentle, 100% mineral UV filters in a non-greasy, soft finish lotion. After application, skin feels soft, hydrated and protected. The innovative Cell-OX Shield® technology provides UVA/UVB protection + antioxidants to deliver broad spectrum protection while antioxidants Senna Alata and Vitamin E help neutralize free radicals. It's water-resistant for up to 80 minutes, so you can continue to enjoy your favorite aquatic activities. It's fragrance free, Paraben free, oil free/non comedogenic, allergy tested and ideal for sensitive skin. Oh and it's Oxybenzone and Octinoxate-free so it meets Hawaii regulations.
2. Paula's Choice DEFENSE Essential Glow Moisturizer SPF 30, $29
This one is for the face. It's an illuminating moisturizer that shields skin with all-mineral sun protection plus 12 antioxidants to help protect and help the skin against the effects of environmental damage. Apply it under your makeup as the last step of your morning routine. It will help your skin glow!
3. Sol de Janeiro Bum Bum Sol Oil SPF 30, $38
Remember suntan oil form the good old days? Back then it usually had an SPF of 2 or 4. This new oil from Sol de Janeiro protects as it illuminates the skin with a head-to-toe glow. This nourishing body oil smells amazing and is not greasy. It smooths and moisturizes with Cupuacu Butter and Sol de Janeiro's Brazilian Beauty Blend while scenting the skin with their addictive and iconic Cheirosa '62 fragrance. It's water resistant for up to 80 minutes and apply to dry skin.
4. Bare Republic Mineral Sunscreen Face Lotion – SPF 30 – 1.7oz, $11.99
This one is for the face and offers mineral UV protection using natural plant extract which also have anti-aging properties. It's unscented so it's perfect for sensitive skin and it's also Paraben Free, Sulfate-free, phthalate-free, formaldehyde donor-free, formaldehyde-free, Non-GMO, gluten-free and vegan.
5. Australian Gold Botanical SPF 70 Natural Spray Non-Sticky Sunscreen, $16.99
Who knew Australian Gold would go botanical? But they have. This natural sunscreen is rich in vitamins and antioxidants and the 360° continuous spray delivers a refreshingly luxurious, powdery-clean feel. It's Oxybenzone Free, Paraben Free, Phthalate Free, PABA Free, Petrolatum Free, SLS (Sulfate) Free, Dye Free and Oil Free. It's also hypoallergenic, dermatologist and pediatrician tested so it's safe for the kids, too.
6. Sol de Janeiro My Sol Stick SPF 50, $26

This baby is going everywhere with me this summer! It's a sheer SPF 50 stick to be used on lips, nose, around the eyes, hands, edges of your swimwear and tattoos. And it's got that great scent I have come to find addictive!
7. Lavanila Sport Luxe Face & Body Cream The Healthy Sunscreen, SPF 30, $20.39
This sunscreen can be used on both your face and body. This sports luxe screen allows you to perform at the highest levels while protecting you from getting burned. With a SPF 30 it has a soothing essential oil blend that includes beta-glucan technology for effective odor control. Also it's small enough to fit in a bag and is made with 100% natural minerals.

8. Algenist Ultra Lightweight UV Defense Fluid SPF 50, $28
This little bottle of protection is for the face. It's an ultra-sheer, SPF 50 weightless fluid for everyday protection against broad-spectrum UVA/UVB damage. Algenist UV Defense Fluid has an oil-free, sheer formula with a silky texture and weightless feel. It is designed to apply smoothly on top of other skin care products and under makeup for a soft, matte finish.
9. Drink Elephant Umbra™ Sheer Physical Daily Defense Broad Spectrum Sunscreen SPF 30, $34
This sheer sunscreen for the face not only delivers powerful broad spectrum UVA/UVB protection, it aids in the prevention of free radical and oxidative damage. So dark spots, fine line a wrinkles, dullness and uneven skin texture are being handled. It's free of essential oils, silicones, and fragrance so it's suitable for sensitive skin.
10. TIZO 3 Age Defying Fusion Tinted SPF 40, $29.99
I LOVE a tinted mineral sunscreen and this one is one of my current favorites! It goes on dry (and stays dry) and contains vitamins A, C and E to help protect your skin and shield it from the sun's harsh UV rays and prevents visible signs of aging. This product helps rid and prevent fine lines and wrinkles and keeps your skin looking youthful and beautiful.
11. SUPERGOOP! Antioxidant-Infused Sunscreen Mist With Vitamin C Broad Spectrum SPF 50, $13
I fell in love with this sunscreen last year so it made the cut again. The orange fragrance is addictive. This product is developed with 35% less alcohol than traditional mists, it is formulated to hydrate the skin and give it a more radiant appearance, while providing broad-spectrum sun-protection and long-lasting anti-aging benefits.
12. Alba SMS Fast Fix Sunscreen Stick Twin Pack – SPF 30, $12.99
You can't beat this price and you get two! Moisturize and protect skin on-the-go with this Alba Botanica Fast Fix SPF 30 Sun Stick. This 100% vegetarian formula does not contain any oxybenzone, octinoxate or synthetic fragrances. It's also biodegradable, never tested on animals and free of active sunscreen ingredients that may harm coral reefs. I tuck one into each of my son's backpacks for camp.
13. Neova DNA Damage Control Silc Sheer 2.0 SPF 40, $45
This is the one I am using on my face under my makeup currently. Neova DNA Damage Control Silc Sheer 2.0 SPF 40 hydrates, covers flaws and shields your skin from the sun's harmful UVA and UVB rays. On top of that, Plankton extract helps repair sun damage and restores the skin's vitality. Citric acid promotes skin cell renewal to reduce the appearance of age spots, wrinkles and an uneven skin tone. I absolutely love it!
14. TIZO Tinted Lip Protection SPF 45, $9.99
It's the size of a Chapstick yet it has a touch of beige color. This lip protector is excellent for all thin and sensitive skin including lips, nose and ears. It's also free of chemical sunscreen filters and has moisturizing ingredients which are combined with 20% Zinc Oxide, so it's soothing.
Enjoy the sunshine but remember to wear your sunscreen this season and all year long!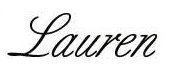 You may also like to read The 12 Best Self-Tanners For Your Face and The Best Sweat Proof Makeup For Over 40 Skin.
This post contains affiliate links which may give us a commission at no additional cost to you.
Are you following Fountain Of 30 on Facebook, Twitter, Instagram and Pinterest? We've got lots going on, so join in on the fun! Subscribe to our newsletter here. You don't want to miss a post and promise not to bug you to death. Oh and we also started a Facebook Group called Aging Backwards! for women to discuss everything good and bad about being over 40. And check out Lauren's #agingbackwards Car Confessions on our IGTV.
Please pin!