By now you probably know face serums are where it's at. Odd considering decades ago there were few people who used them. Now that we know their myriad of benefits, serums are everywhere! The beauty of facial serums is their ability to fight almost any skin issue like aging, dryness, wrinkles, irritation, redness, dullness or any combination thereof. Now the question remains, are there good clean, natural and/or organic face serums that are just as effective? In a word, yes. But you have to do some research. That's where I come in. I did the heavy lifting.
How To Find Effective Face Serums
First, you want to make sure the clean serum you purchase is made with high quality ingredients that you can mostly pronounce. Also consider that the FDA (The Food and Drug Administration) who is technically in charge of regulating the cosmetics industry…doesn't. There's is no law requiring cosmetic products and ingredients (with the exception of color additives) to have FDA approval before going to market. In fact it has been nearly 85 years since Congress last voted to regulate cosmetics. That's beyond scary. With this lack of regulation and the misuse of terms like "natural," "nontoxic," and even "organic," it can be confusing and potentially dangerous. So read the product ingredients carefully before you purchase.
Healthy vs. Unhealthy Ingredients
Healthy ingredients include: natural botanical extracts (for plants, berries, fruits and flowers), natural oils and butters (plant and seed oils), natural essential oils, natural skin calmers (non-synthetic chamomile and aloe) and natural skin supporters (vitamins like Vitamin C and even green tea).
YES! I LOOK FORWARD TO #GROWINGYOUNGER
PLEASE SUBSCRIBE ME TO YOUR MAILING LIST.
Unhealthy ingredients include: petro-ingredients (petrolatum, mineral oil, paraffin which are carcinogenic), synthetic preservatives (which can cause hormonal disruption and even cancer), silicones (can block and irritate pores), artificial colorants (can contain carcinogenic properties that cause skin irritation), and artificial fragrance (synthetic fragrance can cause headache, dizziness, hormonal disruption, irritation or cancer).
Here are my picks of effective, safe and natural face serums;
11 Clean, Natural and Organic Face Serums I Recommend
This certified vegan serum is one I have used and loved for a couple of years. I always come back to it. I was thrilled to find out it also upholds the highest clean beauty standards. DefenAge is also currently the only physician-dispensed skincare line with the designation "free from animal- and human- derived ingredients."
DefenAge's unique proprietary molecules, defensins, are produced and tested using a drug-type manufacturing process. Individual amino acids are fused into correct sequence, one amino-acid after another to create the exact bio-copy of human molecule. This advanced technology enables DefenAge to offer natural ingredients, while maintaining outstanding purity, safety and efficacy of the actives. It's fast acting (I saw results in a few weeks), fights the signs of wrinkles, discoloration, brightens, great for any skin type and fights free radicals.
If you find Retin A too harsh for your skin you are not alone. This serum contains Bakuchiol which is is a plant-based retinol alternative (sourced sustainably from the Ayurvedic Babchi plant) that many organic skincare companies are now using because it is much gentler and less irritating. This unscented blend also contains turmeric, holy basil, basil, and eggplant extracts and it smooths and soothes skin beautifully.
Here is another serum I adore (finished the bottle). It's infused with 7 vitamins (A, B, C, D, E, F + K), and works to nourish, hydrate, support and bring out the best in your skin. Moon Boost is formulated with non-comedogenic, nutrient-dense superfood oils and extracts. Your skin will glow.
Skin will drink up this blend of 15 plant and essential oils. It also contains a healthy dose of vitamins A, C & E plus essential fatty acids. This powerful face serum nourishes with an antioxidant-rich blend of organic ingredients such as Organic Sea Buckthorn Extract rich in Vitamin C and is a powerful antioxidant), Organic Camellia oil (good for sensitivity) and Organic Rosehip Seed Oil (improves skin tone), and Vitamin E.
This concentrated hyaluronic acid serum replenishes skin hydration resulting in plumper, glowing and noticeably smoother skin. Your skin will be rejuvenated and you'll get that glow back.
Om sourced the smallest molecule of hyaluronic acid available to re-plump dehydrated skin and ensure absorption. This serum packed with herbal extracts, amino acids and collagen tripeptides to make improve skin's elasticity and smoothness. It's main ingredients are: Tripeptide-29 (increases synthesis of collagen), Gotu Kola Extract (tightens, tones and improves wrinkles and fine lines), and Rose Flower Water.
I love everything I've tried from this consciously-produced natural skincare line. In fact, their products are so pure they are recommended and given to cancer patients during treatment. Incredibly this women-owned business also donates 10% of the purchase price of all products to cancer patients.
This repair serum addresses acne scarring, redness, inflammation, hyper pigmentation and dark spots. It contains Organic Tamanu, Calendula, and Rosehip Seed oils and essential oils of organic Helichrysum, German Chamomile, Lavender, Geranium, Frankincense and Carrot Seed for additional healing benefits. All of these oils work synergistically in preventing scars and diminishing uneven skin tone. It's so gentle you can use it day and night.
OSEA Hyaluronic Sea Serum is an ultra hydrating serum clinically proven to smooth the look of fine lines and wrinkles. It also strengthens the skin's moisture barrier while visibly lifting and firming. The key ingredients are Japanese Miru Seaweed, 2X Hyaluronic Acid, Volcanic Marine Ferment and Snow Mushroom.
This potent anti-aging lightweight facial serum is formulated with powerful antioxidants including pure microencapsulated Vitamin C and Vitamin A that help diminish lines, soften, smooth and tighten for brighter looking skin.
Vitamin C is a very powerful ingredient for skintone and wards off free radicals, but many find it very irritating. This particular serum is vitamin and antioxidant-rich and nourishes your complexion with plant-powered botanical actives and does so without irritation or inflammation. It uses Vitamin C Ester, which is a more palatable and stable form of Vitamin C.
This concentrated treatment targets all forms of hyperpigmentation, including age spots and acne scars, for brighter, firmer and more even skin. This serum is a potent blend of exotic, highly efficacious botanicals like Kakadu Plum and Camu Camu and 15% Tetra-C. The results are plumper and brighter skin. It is also proven to enhance skin's resilience to environmental aggressors and boost collagen.
Did I miss your favorite facial serum?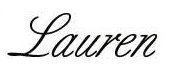 You may also like 11 of The Best Tested Natural and Organic Lip Balms and Glosses and Five of The Best Foundations for Aging Skin.
Disclosure: Some samples were provided but opinions are expressly my own.
This post contains affiliate links which may give us a commission at no additional cost to you.
Are you following Fountain Of 30 on Facebook, Twitter, Instagram and Pinterest? We've got lots going on, so join in on the fun! Subscribe to our newsletter here. You don't want to miss a post and promise not to bug you to death. We also started a Facebook Group called Growing Younger for women to discuss everything good and bad about being over 40. Additionally Lauren now hosts a podcast called Beauty is a Bitch! and a weekly Instagram Live series called "Growing Younger Gabfest with Lauren."
Image layout: Fountain Of 30
Please pin!