When did I become so "oily?" Up until a few years ago I ran from oils. "They will make me break out if I put them on my face!" I thought. Slowly oils have crept into my life and I recently realized just how much I use face oils, hair oils, body oils as well as consume it.
It's not just winter that leaves our skin in desperate need of moisture. It's also age! My serums alone were not cutting it, and a full-on moisturizer was feeling too heavy and suffocating to my skin. So I dared to go there and you know what? I now love face oils. Remember that facial serums are meant to target specific skin concerns, whereas oils are primarily intended to moisturize.
And yes, I am a huge believer in Niacinamide (Vitamin B3), humectants, emollients, and occlusives for dry skin, but oils are now just as important, especially in the dry winter months. I also try to stick with organic products as much as possible.
YES! I LOOK FORWARD TO #GROWINGYOUNGER
PLEASE SUBSCRIBE ME TO YOUR MAILING LIST.
How I Use Oils
Face Oils
Facial oils are used to moisturize, balance and protect the skin. And while they can certainly be blended with or layered on top of serums, their main purpose is to provide intense hydration. And unlike cream moisturizers, oils are particularly effective because they mimic our skin's natural sebum production. If you've done any sort of damage to your lipid barrier (common culprits are over-exfoliation and environmental pollution), then you're going to find oils to be a must.
This certified organic beauty oil nourishes, hydrates and brightens with daily antioxidants. It quickly and easily absorbs into the skin and also helps protect skin from free radical damage. It's a proprietary blend of essential fatty acid-rich rosehip and cranberry oils with the antioxidant lycopene from tomato and phystosterol form acai. This oil won the Allure Clean Beauty 2020 Best Face Oil award.
This organic cold-pressed organic rosehip oil is blended with an essential oil blend of geranium, orange, lemon and bergamot. It's non-greasy and absorbs easily.
I added this cleansing balm because it contains oil and is one of my new favorite cleansers. This tri-phase, makeup melting cleansing balm starts off as a comforting balm, transforms into a luxurious oil and rinses off as a gentle milk. In one single step it removes all traces of dirt, makeup & sunscreen, leaving no residue.
This organic face oil combines rich oils, such as avocado, olive and jojoba into one hydrating formula to help rebalance skin and prevent moisture loss. Blend it with your day moisturizer and/or night cream for added moisture.
If you're looking for a low-cost, high delivery organic face oil, this is the one.
This facial oil is one of my favorites! It's lightweight but super moisturizing and instantly nourishes, softens and rejuvenate skin for a more hydrated complexion. It's a powerhouse duo of extra virgin olive oil and lachestim (a restorative oil that can only be found from mastic trees from the Greek island of Chios). It also doesn't clog pores.
It may seem counterintuitive, but cleansing with oil removes makeup and dissolves impurities so your skin is left clean, soft and radiant. This deep cleansing oil is 100% organic olive-oil based with Rosemary leaf oil and Vitamin E to protect against free radical damage.
Hair Oils
As I have gotten older, my hair has lost it's luster so I find myself applying a touch of hair oil as the finishing step to my hair routine. It gives hair instant shine and less frizz when applied to dry hair!
This lightweight finishing shine treatment contains Flaxseed Oil and Vitamin E to protect hair and give it shine. I use a couple of small pumps, rub it between my hands and then over my dry hair.

This vegan coconut oil formula restores virgin softness, shine and gloss with a lightweight, non-greasy, silky finish.
This is one I buy again and again! It's a lightweight and highly-concentrated formula with a blend of powerful moringa and sunflower seed oils. It helps tame frizz and flyaways while nourishing, keeping dryness at bay and providing heat protection of up to 450°.
This pure Argan oil proves you don't have to spend a ton for smooth, shiny hair.
Even the most damaged hair will soak this oil up. It's a strengthening, silicone-free hair oil fortified with repairing ceramides for a smooth, glossy finish. This clean and plant-based oil also contains Macadamia Nut and Rose Flower oils to help repair split ends and make hair soft.
Body Oils
The last thing I do before I get out of the shower is apply body oil to my skin to lock in moisture. I've been doing this for forever. I used to use baby oil (petroleum based) but have switched to these organic and/or more natural options in recent years which I frankly like better.
I'm not going to lie, I order this one from Amazon quite a bit. It's a blend of Kukui nut oil, sunflower seed oil, macadamia seed oil and sweet almond oil and is 100% vegetarian. You can't beat the price either.
This is an organic blend of Apricot Kernel Oil, Grape Seed Oil, Jojoba Oil, Seabuckthorn Oil, Pomegranate Seed Oil and a BioComplex to help with wrinkles.
This intoxicating, Neroli-scented dry body oil (in a mess-free spritz bottle) moisturizes in a flash. It's made of Sunflower Seed, Grapeseed, and Oat to deeply nourish, moisturize and soothe dry, tight skin.

This organic "baby" oil is a lightweight blend of avocado, coconut and jojoba seed oils. It's also only $10.99.
If your looking for something truly indulgent you're going to love this rich body oil. It's a blend of primrose and grapefruit seed oil and will leave your skin silky.
Consume
I recently did a podcast with Kosterina founder Katina Mountanos (Is Olive Oil The Secret To Good Health?) where she stated 2 tablespoons of high-quality olive oil per day will improve your health and skin…challenge accepted! After all, beauty starts from the inside.
Once you try this early harvest, Greek olive oil you will realize you have been consuming crap your whole life! I can't go back to the stuff at the grocery store ever again. If $30 is too much there is an "everyday" version for $20 but at the moment it's sold out!
If avocado oil is more your speed this one is the best of the best!
Osmosis Wellness Recovery, $159
I gag this down every day and have noticed a huge difference in my skin. It can help replace much of the facial volume loss that occurs with aging. By restoring critical nutrients to reactivate fat cells, Recovery helps fill the face back out (without fillers) and creates a more natural, youthful appearance. Recovery's nutraceutical properties also helps restore your unique probiotic population and provides essential fatty acids, like omega-7, supporting health and cellular function. It tastes rather gross to me but I power through!
This naturally organic line of Italian olive oils is harvested and blended like a fine wine. Always chose quality when it comes to olive oil. Pay a little more. You're worth it.
How do you use oil in your daily life?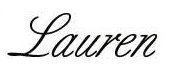 Read some of my other anti-aging beauty posts like 11 Beauty Products I Discovered in 2022 That I Will Continue To Use in 2023 and 11 of The Best Creams To Try for Skin Barrier Repair.
This post contains affiliate links which may give us a commission at no additional cost to you.
Are you following Fountain Of 30 on Facebook, Twitter, Instagram and Pinterest? We've got lots going on, so join in on the fun! Subscribe to our newsletter here. You don't want to miss a post and promise not to bug you to death. Join our Facebook Group called Growing Younger where women discuss everything good and bad about being over 50. Additionally Lauren hosts a bi-weekly podcast called Beauty is a Bitch! and an Instagram Live series called "Growing Younger Gabfest with Lauren."
Please pin!