It's for good reason the Nordstrom Anniversary Sale is one of the biggest sale events each year. For one, you can find seriously big bargains (like up to 50% off) on fall pieces. There are also a lot of more summery items you can even wear now. You will find both high quality pieces and designer brands included in the sale. Here are my tips and how to shop the Nordstrom Anniversary Sale and why you should.
Shop The Nordstrom Anniversary Sale 2021
Purchase Fall Fashion Now
Why would you want to buy fall items now when it's so hot outside? Well, I hate to tell you this but fall is just around the corner. If you have children, they may be going back to school in August, especially if they are college students. So arm them with jackets, shoes and boots, at the best possible prices.
YES! I LOOK FORWARD TO #GROWINGYOUNGER
PLEASE SUBSCRIBE ME TO YOUR MAILING LIST.
As you know, we here at Fountain Of 30 are huge proponents of shopping off-season in order to get the best deals. The big advantage at the Nordstrom Anniversary Sale is the merchandise is not last season's (old) items on sale. Instead, this sale offers fresh, new fall 2021 inventory! So not only are the pieces on-trend and super stylish, but you can probably find your size and choice of color if you shop now, because they won't be picked over (unless you wait until the end of the sale).
Additionally, the prices on these same items won't be this low again for quite some time (like around the holidays). So you can be confident that you are getting the best possible deal. However, you still need to act quickly because the sale is very popular and items do sell out!
Why You Need To Shop The Nordstrom Anniversary Sale Early

Since this sale is so popular, some of the styles sell out during the sale, never to be found again. I'd like to share an experience I had a few years ago.
Me: "I love that leather jacket! Where did you get it?"
Person in awesome leather jacket: "I got this at the Nordstrom Anniversary Sale back in July. It was exclusively for the sale and I got it for half price. I don't think you can get it anymore."
Me: ""Ug!" (As I look for it on eBay and now it's used and twice the price!)

Don't let this be you.
Here's How To Avoid Missing Out
You can avoid missing out these great deals if you shop the sale as soon as possible! One way to shop early is if you are a Nordstrom cardmember. If you don't have a Nordstrom credit card, you can apply for one, and if you qualify you can receive a $60 Bonus Note for a future purchase and shop the sale early on July 16th. Also, you can shop immediately – you don't have to wait for the card in the mail! Since the sale is online as well as in-store, you don't have to even leave your home to shop.
Nordstrom Anniversary Sale Dates
Please make a note of these Nordstrom Anniversary Sale dates for 2021!
Nordstrom cardmembers can shop Early Access, July 12—16!
Icon Early Access, July 12-27
Ambassador Early Access, July 14-27
Influencer Early Access, July 16-27
The sale is open to the public July 28th—August 8th
Tip: In order to shop Early Access, you can apply for a Nordstrom Credit Card to score the best deals before Public Access.
(Prices go up August 8th)
Nordstrom Anniversary Sale 2021 Shopping Suggestions
Check out the shoes and boots, coats and jackets, handbags and jewelry, and a wide variety of denim styles. You probably could use an updated pair of jeans, and Nordstrom will have them! In fact if there is one thing to buy during this sale make it jeans. There are amazing deals on designer denim as well as Nordtrom's own brands too. Also look for summer to fall transitional fashion like blouses, lightweight sweaters, athletic wear and tees.
See, it isn't so bad that fall is just around the corner after all! Now you have fall fashion to look forward to, and you can get it on sale at Nordstrom.
Here are some of the things I am coveting.
Fashion

Shoes

Accessories

Home

Shop The Nordstrom Anniversary Sale!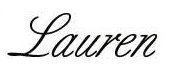 You may like to read more fashion and style posts like Why I Am Obsessed with Blue and White Floral Print Dresses and How To Style A Comfortable and Chic Airport Outfit for Less.
This post contains affiliate links which may give us a commission at no additional cost to you.
Are you following Fountain Of 30 on Facebook, Twitter, Instagram and Pinterest? We've got lots going on, so join in on the fun! Subscribe to our newsletter here. You don't want to miss a post and promise not to bug you to death. We also started a Facebook Group called Growing Younger for women to discuss everything good and bad about being over 40. Additionally Lauren now hosts a podcast called Beauty is a Bitch! and a weekly Instagram Live series called "Growing Younger Gabfest with Lauren."
Please pin!