In my latest Beauty is a Bitch podcast S3 E1 I interview Victoria Fu and Gloria Lu who are the skincare chemists and creators of the Instagram and blog Chemist Confessions. They also have a new book called Skincare Decoded, but we will get into that later.
Skincare is so darn confusing, isn't it? Most of the time it feels like the beauty industry is out to get us and it becomes exponentially harder to decipher once you are shopping for anti-aging products. We so badly want to believe they all work (and the beauty industry wants it this way). So it's up to us to be smarter and do our research and homework before we throw that credit card down.
Chemist Confessions Podcast on Beauty Is a Bitch
Victoria and Gloria had worked as chemists for one of the world's largest beauty conglomerates and grew frustrated with the overwhelming and confusing information being fed to us. So they wrote their new book Skincare Decoded which I consider a must-read. I personally found their Instagram Chemist Confessions a bit (OK a lot) over my head. So I was apprehensive about reading their book. But guess what? It's written in a way that not only someone who doesn't have a science brain can understand it breaks down the information in such a fun way, I now understand their posts better!
YES! I LOOK FORWARD TO #GROWINGYOUNGER
PLEASE SUBSCRIBE ME TO YOUR MAILING LIST.
I am not going to share all the main points of the podcast because I want you to listen, but here are just some topics we talk about.
What is clean beauty, and why is it such a huge trend right now? Is it here to stay?
Is clean beauty really better?
Is there a "no-no list" and what's on it?
How do you layer skincare products properly (and what are the signs you have not)?
What are the "Big 4?"
What are some tried and true active ingredients?
What active ingredients should never be used together?
Does collagen when applied topically in anti-aging products work?
Are the more expensive beauty products worth the money? Should we be spending $600 on a moisturizer?
Back to the book, I told Victoria and Gloria that I now lovingly refer to their book as the "Grey's Anatomy of skincare." It's a practical, hands-on guide that is actually fairly easy to understand and has pictures and diagrams. They explain the biology of how ingredients work for your skin (so you make better informed decisions), industry insider hacks and even answer many of the questions you probably have. Everyone from a newbie to a skincare junkie will learn a lot. This book will help you decode ingredient labels so you will be the beauty industry's worst nightmare and have the best skin without throwing tons of money away!
Three essential areas in the book:
The fundamentals: cleanse, moisturize and of course sunscreen.
Treatments: here the break down which anti-aging ingredients you should be using and whic ones not to use.
Routines: building the perfect routine you will actually stick with (not 20 products day and night) for your skin type and skin needs.
Order Skincare Decoded: The Practical Guide to Beautiful Skin here.
Listen to Beauty is a Bitch S3 E1 Debunking Beauty Myths With Chemist Confessions here.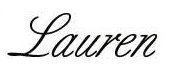 You may also like to read Quick and Easy Anti-Aging Makeup Tips From an Expert and Why You Should Add Fruit To Your Skincare Diet.
This post contains affiliate links which may give us a commission at no additional cost to you.
Are you following Fountain Of 30 on Facebook, Twitter, Instagram and Pinterest? We've got lots going on, so join in on the fun! Subscribe to our newsletter here. You don't want to miss a post and promise not to bug you to death. We also started a Facebook Group called Growing Younger for women to discuss everything good and bad about being over 40. Additionally Lauren now hosts a podcast called Beauty is a Bitch! and a weekly Instagram Live series called "Growing Younger Gabfest with Lauren."
Please pin!