I have spent the last few years trying to eat the way I think I should. You know, anti-inflammatory and for my gut. But all the research I was doing was just making me confused. And after hearing from many of you, I know I am not alone. You may think you're doing all the right things when it comes to the way you eat, so why do you feel sluggish and bloated? In S2 E8 of my podcast Beauty is a Bitch "Fueling Midlife, The Healthy Way!" I host Functional Nutritionist Risa Groux where we talk about the biggest mistakes most women make in midlife when it comes to food.
A little about Risa. She has her own private practice in Newport Beach, CA and has always been passionate about nutritious and good health. She works with a wide array of clients from professional athletes, adults and kids, to the Biggest Loser from season 4 with issues like diabetes, autoimmune disease, cancer, digestion, thyroid and hormone imbalances to name a few. Risa firmly believes that the body can heal itself with whole foods we obtain from the earth and sees living proof of this belief in her office each day.
YES! I LOOK FORWARD TO #GROWINGYOUNGER
PLEASE SUBSCRIBE ME TO YOUR MAILING LIST.
Fueling Midlife The Healthy Way!
She looks at the root causes using functional nutrition guidelines and knows that weight loss is a side effect of wellness. Through years of detoxing personally and in her practice, Risa can validate the benefits of decreasing systemic inflammation and increasing good gut health while removing toxins.
In this podcast Fueling Midlife, The Healthy Way!, Risa and I discuss:

The biggest mistakes women make in midlife when it comes to food.
What are we eating that's making us feel sick?
The three foods we must be consuming in midlife.
The three foods we must stop eating right now.
Do certain foods affect our skin?
How wine affects our sleep.
Why do we feel/get more bloated in midlife?
Risa also shares the 3 things you must be eating to age well and the 4 things you need to stop eating NOW! As in stop today. You are not going to want to miss this episode.

Listen to the podcast Fueling Midlife, The Healthy Way! here!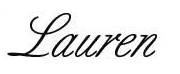 You may also like to read Debunking Beauty Myths With Chemist Confessions Podcast and Can Supplements Really Help You Age Later?
This post contains affiliate links which may give us a commission at no additional cost to you.
Are you following Fountain Of 30 on Facebook, Twitter, Instagram and Pinterest? We've got lots going on, so join in on the fun! Subscribe to our newsletter here. You don't want to miss a post and promise not to bug you to death. We also started a Facebook Group called Growing Younger for women to discuss everything good and bad about being over 40. Additionally Lauren now hosts a podcast called Beauty is a Bitch! and a weekly Instagram Live series called "Growing Younger Gabfest with Lauren."
Please pin!