A couple months ago I interviewed author Amanda Thebe about her new book "Menopocalypse; How I Learned To Thrive During Menopause and How You can Too'" on both my podcast and Instagram Live Series. Her book covers topics many midlife women are not comfortable discussing which fall under the umbrella of menopause. Amanda tackles them all with a refreshing approach, mindset and a good dose of her cheeky humor. She covers topics such as hormone replacement therapy, stress and fitness…basically how to not only survive but conquer menopause.
How To Conquer Menopause
YES! I LOOK FORWARD TO #GROWINGYOUNGER
PLEASE SUBSCRIBE ME TO YOUR MAILING LIST.
Amanda is a fitness and women's health expert who can talk the talk because she can walk the walk. She suffered debilitating effects from menopause herself having no idea what was happening to her. She felt alone and was desperate. Amanda manages to cut though all the information, misinformation and basically all the bull crap in between but disseminates her tidbits of knowledge in an easy to understand and relatable way.
When you listen to the podcast and Instagram Live you will learn a bit about Amanda's approach to:
Hormone Replacement Therapy
Hormone related stress
Depression and lack of energy
Weight gain
Sleepless nights
Weight training and why it's now more important than ever.
You'll Also Learn
Why your OBGYN is clueless
Why you should NOT be afraid of HRT
What you should and should not be eating
Why strength training is now so important
How to live with passion again
Why looking after your health post menopause becomes even more essential
Amanda's 4 hacks for thriving in menopause
Why you need to educate and advocate for yourself
Here is the link to the podcast: Menopocalypse: Is Menopause Kicking Your Butt?
Here is the link to the Instagram Live (now IGTV): Menopocalypse: Thriving and Not Just Surviving
Read Amanda's book Menopocalypse; How I Learned To Thrive During Menopause and How You can Too
Be sure to join Amanda's Facebook group Menopausing So Hard to converse with other menopausal women in a safe space and find resources for help.
To find a practitioner in your area visit The North American Menopause Society at menopause.org to find a practitioner.
Or for a telemedicine option try Gennev.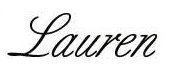 Photos: Istock, feature photo Chee Siong Teh
You might also like Hear The Real Skinny on Weight Loss in Menopause and Sunscreens: Myths, Facts and What You Need To Know.
This post contains affiliate links which may give us a commission at no additional cost to you.
Are you following Fountain Of 30 on Facebook, Twitter, Instagram and Pinterest? We've got lots going on, so join in on the fun! Subscribe to our newsletter here. You don't want to miss a post and promise not to bug you to death. We also started a Facebook Group called Growing Younger for women to discuss everything good and bad about being over 40. Additionally Lauren now hosts a podcast called Beauty is a Bitch! and a weekly Instagram Live series called "Growing Younger Gabfest with Lauren."
Please pin!