We already posted an under $50 gift guide for little luxuries. But I have more left to share, and not all of these gift ideas are luxuries. I'm sure we all wish we had unlimited funds to spend on friends and loved ones, but that's not always realistic. So here are some fabulous finds under $50 that make the best gifts for the holidays.
Holiday Gift Guide 2022: Gifts Under $50
YES! I LOOK FORWARD TO #GROWINGYOUNGER
PLEASE SUBSCRIBE ME TO YOUR MAILING LIST.
Mind you, most of these suggestions are gifts under $50 for her, but let's face it, women are more fun to shop for. Yet a few of these will work for anyone, so take a peek at my under $50 holiday gift guide.
Want to ensure the men in your life stop stealing your tumbler? Get this one! It's the perfect gift just for her. This vacuum sealed (twist off the top), double walled, premium grade stainless steel travel bottle keeps cold drinks cold and hot drinks hot. And who can resist this bling?
These luxury soy candles with Asia flavors are spectacular. This Ube candle is modeled after the fragrance of hot ube buns fresh out of the oven. This gourmand candle has decadent vanilla notes balanced with natural nuttiness. It arrives in a reusable glass jar with a sustainable wood wick for a clean, even burn with less soot than cotton wicks. Enjoy up to 80 hours of burn time.
Global Grub has partnered with legendary Chef Morimoto so now they can easily make chewy mochi donuts at home, just like a master chef. Mochi donuts are all the rage. Enjoy making this Japanese spin on donuts with the addicting chewy texture of mochi in flavors chocolate, strawberry and matcha. This DIY Mochi Donut Kit makes 18 baked (not fried) donuts, so there will be enough to share (or not).
Want the taste but not the calories? You control how much flavor you want added to your booze or water. Each variety pack includes Pink Lemonade, Lemon Lime & Grapefruit, each recipe is zero calorie, zero sugar and zero carb. Its plant-based recipe is also vegan, non-GMO, gluten-free and Keto-friendly. Booze Dust is made for today's Keto-friendly drinks like vodka and tequila with water or soda water. It is a fun alternate to other tasteless, unnaturally flavored, low-calorie cocktails. It also provides a complete dose of hydrating electrolytes, liver and immune support.
This sunscreen from Shiseido is formulated with hyaluronic acid, which helps attract and deliver moisture to skin. Pearl light powder reflects more red light to make uneven skin tone and dullness less noticeable. Lightweight and deeply moisturizing, this sunscreen leaves skin dewy and radiant. And most importantly it helps protect skin from harmful UV rays and pollution while helping skin maintain its moisture for up to 12 hours.
They can bring the party wherever they go! Blend smoothies, shakes, margaritas, baby food and more without the limitations of a regular blender whenever and wherever. It's small enough to fit in a tote or backpack. The USB-charge lasts for 15+ blends and recharges quickly. Many color options to chose from.

Who doesn't love Jo Malone? And this seasonal set featuring three scented products from Jo Malone is a deal! It contains a .3oz Peony & Blush Suede Cologne, a .5 oz. Wood Sage & Sea Salt Body & Hand Wash and a .5 oz. Blackberry & Bay Body Crème.
My mother used to buy tons of this amazing salt and bring it back from France. It's one of the most prized salts in the world. This sea salt has a course-yet-moist consistency that elevates the taste of meats, vegetables, fruit and desserts. Once they try it they will be hooked too.
Dress up any bag with with this Quilted Koala Gold Peace Sign Leather Charm that comes with one champagne tassel and one black tassel. Slide the charm over the tassels to give any look an extra pop or attach to a key ring for a fun key charm.
This pouch set will keep everyday essentials like lipstick and phones protected and organized. Bright colors and bold patterns make these easy to spot in your purse, so you can find what you're looking for right when you need it. The small pouch is 4"W x 4" H and the medium pouch is 7" W x 3"H.
This beats a box of chocolates! These plant-based, vegan, gluten-free spices are US grown. The set includes 10 spices, 2 oz each with flavors like Rosemary Lemon – Organic Herb & Citrus Sea Salt, Rosy Cheeks – Organic Maple Bourbon BBQ Spice and Turmeric Yellow Curry – Organic Thai Spice.
Which one is your favorite under $50 gift?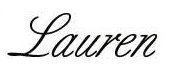 Shop all of our Holiday 2022 Gift Guides:
Holiday Subscription Guide: Gifts That Keep Giving All Year Long
Holiday 2022 Gift Guide: Unique Gifts For Under $25
Holiday 2022 Gift Guide: Fantastic Gifts Under $100
Holiday 2022 Gifts of Comfort and Joy For Your Besties
The Ultimate Holiday 2022 Gift Guide For The Men In Your Life
Gorgeous Gifts For The Beauty Junkie
Holiday Gift Guide 2022: The Most Fabulous Finds Under $50
Holiday 2022 Gift Guide For Those Who Take Their Health Very Seriously!
Gifts For Friends In Menopause
Holiday 2022 Gift Guide: Jewelry For Those Who Like To Sparkle
Holiday Gift Guides 2022: Our Favorite Little Luxuries Under $50
Get Into The Spirit With Chic Amazon Holiday Home Decor Under $30
This post contains affiliate links which may give us a commission at no additional cost to you.
Are you following Fountain Of 30 on Facebook, Twitter, Instagram and Pinterest? We've got lots going on, so join in on the fun! Subscribe to our newsletter here. You don't want to miss a post and promise not to bug you to death. We also started a Facebook Group called Growing Younger for women to discuss everything good and bad about being over 40. Additionally Lauren now hosts a podcast called Beauty is a Bitch! and a weekly Instagram Live series called "Growing Younger Gabfest with Lauren."
Please pin!