Are you still looking for holiday gifts but want to find something special under $100? I'm here to help. Finding that special present that checks all the boxes and doesn't break the bank can be a tall order. But I can help you shop! Here are some fantastic holiday gifts under $100.
Holiday 2022 Gifts Under $100
YES! I LOOK FORWARD TO #GROWINGYOUNGER
PLEASE SUBSCRIBE ME TO YOUR MAILING LIST.
I found 12 extra special gifts for under $100 each.
This makeup bag is a traveler game-changer! It not only stores and protects makeup but has pockets made for pencils, an eyelash curler, eyeshadows, lip glosses and more. The best part is that it opens on three sides to allow for easy access to see all of your makeup, and won't fall off the counter. No more digging! It is fully machine washable too.
Once you've had Kosterina olive oil, you can't go back to the supermarket stuff. So buy this set for your friends because one flavor is better than the next. It includes Original Extra Virgin Olive Oil, Garlic (my fave) and Greek Herb & Lemon. This set is sure to delight.
This is an epic coffee table book! The iconic bags, the instantly recognizable packaging, the celebrity fans – Hèrmes is the last word in luxurious accessories. The Little Book of Hermès tells the story of the evolution of the House of Hermès, through beautiful illustrations of the most coveted items and authoritative text by fashion historian Karen Homer. This version is bound by hand in orange goatskin leather.
Sadly sleep can become elusive as we age and it's so important to aging well. So give the gift of sleep! Elevated Wellness Sleep Aid Melatonin Infused 2000mg Isolate Tincture is formulated with only the highest quality CBD Isolate from hemp. I can attest this works like a dream (pun intended).
Nothing beats New York bagels! And H&H makes them the old-fashioned way. Starting with the highest quality, all natural ingredients, H&H bagels are proofed, kettle boiled, bathed in cold water and then baked on burlap covered wood boards in a vintage revolving tray oven. This Bagels, Cream Cheese & Nova Scotia Salmon pack includes bagel and cream cheese flavors of your choosing as well as Nova Scotia Smoked Salmon. Give a delicious taste of NY.
Maybe this should have been in the beauty gift guide but I love that this special kit is under $100! Refine bumpy skin and even tone all over with Paula's Choice's best-selling BHA and potent niacinamide innovations made for the entire body.
My family's favorite BBQ sauce (made in Long Island) has an amazing sampler box. It includes Saucy Rascals Original BBQ Sauce, Spicy BBQ Sauce, Mayo-Q, Ketchup and Hot Sauce. I promise the receiver will love them all.
The Chincha Travel Belt Bag is the perfect on-the-go companion. It was designed for travel days, sightseeing strolls and all the small errand runs in between. It work as both a stylish-sling AND as a regular travel belt. Their trolley passthrough (aka secret slip) helps keep your larger bag attached to your carry-on. The Travel Belt Bag is your perfect 2-in-1 travel companion.
Nobody should have to suffer drinking bad coffee, no matter where they are. This hand-powered espresso maker reaches up to 18 bars of pressure to deliver the perfect shot with a dense crema layer every time. The ergonomic design was made to fit comfortably in the hand and takes up minimal space wherever you pack it.
You can't beat the price of this plush, comfortable, full-length robe. It's perfect for snuggling up for cozy evenings at home.
I'm of the belief that everyone should be sleeping on a silk pillowcase. Not only is it decadent, it's better for your skin and hair. And Silk makes the best bar none. Crafted from pure silk inside and out it elevates beauty sleep to a whole new level. The pure-silk hair scrunchies are made with the same silk used to make the brand's award-winning pillowcases and help protect strands from damage and breakage. I promise this limited-edition set will be appreciated.
Jonathan Adler's iconic Vice canisters have been matched with scented candles. The high-fired porcelain canister is hand-painted then glazed to a glossy finish. Topped with a removable lid, the vessel lives on to stash secrets long after the candle has burnt out. The candle is a mix of grapefruit piquant, virgin mint, freesia, marine accord, watery cyclamen and iris. Yum.
Do you need to shop for gifts under $100? Did you see a gift idea you like here?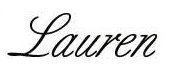 Shop all of our Holiday 2022 Gift Guides:
Holiday Subscription Guide: Gifts That Keep Giving All Year Long
Holiday 2022 Gift Guide: Unique Gifts For Under $25
Holiday 2022 Gift Guide: Fantastic Gifts Under $100
Holiday 2022 Gifts of Comfort and Joy For Your Besties
The Ultimate Holiday 2022 Gift Guide For The Men In Your Life
Gorgeous Gifts For The Beauty Junkie
Holiday Gift Guide 2022: The Most Fabulous Finds Under $50
Holiday 2022 Gift Guide For Those Who Take Their Health Very Seriously!
Gifts For Friends In Menopause
Holiday 2022 Gift Guide: Jewelry For Those Who Like To Sparkle
Holiday Gift Guides 2022: Our Favorite Little Luxuries Under $50
Get Into The Spirit With Chic Amazon Holiday Home Decor Under $30
This post contains affiliate links which may give us a commission at no additional cost to you.
Are you following Fountain Of 30 on Facebook, Twitter, Instagram and Pinterest? We've got lots going on, so join in on the fun! Subscribe to our newsletter here. You don't want to miss a post and promise not to bug you to death. We also started a Facebook Group called Growing Younger for women to discuss everything good and bad about being over 40. Additionally Lauren now hosts a podcast called Beauty is a Bitch! and a weekly Instagram Live series called "Growing Younger Gabfest with Lauren."
Please pin!