You procrastinated and now you're short on ideas and time for holiday gift giving. Well maybe not. This is where subscription gifts some in handy. They make the ultimate last-minute gifts (better than a gift card). The best subscription services curate the boxes for the recipient or let them tailor a box of goodies to their particular tastes. And once ordered, most subscription boxes arrive on weekly, monthly, bimonthly, or quarterly, so you're really giving multiple gifts in one and every time it arrives the receiver will think of you.
Holiday 2022 Subscription Gifts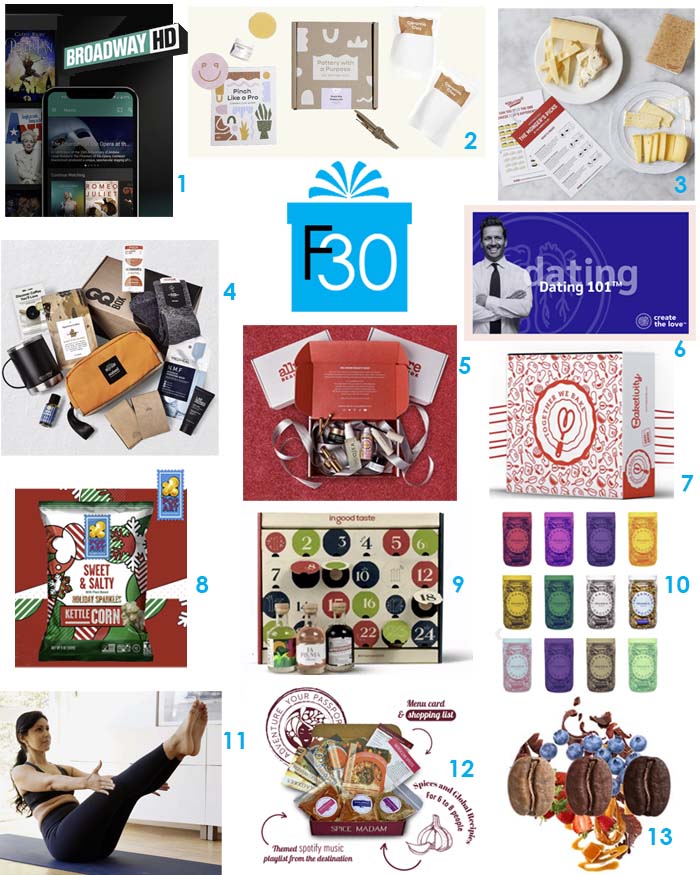 Not only can subscription boxes help you send a meaningful gift with little time to no time to spare, you can also find a wide variety of boxes that reflect the recipient's varied interests. Here are some of my favorites.
YES! I LOOK FORWARD TO #GROWINGYOUNGER
PLEASE SUBSCRIBE ME TO YOUR MAILING LIST.
1. For the Theater Lover: BroadwayHD Subscription,$11.99/month or $129.99/year
Know someone who loves live theater? BroadwayHD is a premier streaming service offering premium full-length stage plays and musicals captured specifically for multi-platform viewing. In addition to exclusive live-streamed content of the world's best productions, BroadwayHD offers subscribers unlimited on-demand access to a library of more than 300 theater productions from Broadway, The West End and beyond.
2. For the Artist: Pottery With A Purpose Ceramic Clay Kit, $128 (2 kits delivered every 3 months)
Design and sculpt an original work of art with simple, step-by-step instructions. No kiln needed. Learn how to make a pinch pot, functional mug, versatile footed pot, hanging planter… or throw caution to the wind and shape something entirely original. Each expertly curated DIY kit comes complete with everything needed to design and sculpt an original art piece. They will start out with the original 'Beginner Pottery Kit' to learn the basics and then receive the newest featured kit every 3 months.
3. For the Gourmand: Murray's Cheese Cheesemonger's Picks of the Month Club, $205 for 3 months
This is ideal for the cheese fanatic! With a group of 3-4 unique cheeses hand-selected by Murray's cheesemongers each month, they can always have a new cheese flavor to explore. Items are chosen from the highest quality selections from the best international and domestic producers, and hand-picked at peak ripeness. From the most delectable cheddars and triple creams to the brightest goat cheeses and most savory washed rind wheels, this gourmet box is sure to please. Previous selections have included Brie Fermie, Vermont Cheddar, 18 Month Emmentaler, Gorgonzola Cremificato, Italian Quattro Portoni Quadrello, French Mimolette 18 Month, Morbier, etc. And each box comes with an explanation of each cheese, where it comes from, how it's made and what wines it pairs best with.
4. For The Man Who Could Pay More Attention To Himself: GQ Men's Box, $200 for a year (quarterly delivery)
Four times a year, GQ's editors pack a mix of their favorite things into the GQ Box. Each box has a value of $200+ value and contains a must-have selection of GQ editors' latest essentials in apparel, grooming and lifestyle. Plus they will get exclusive access to GQ's 1-stop shop for subscribers only and up to 75% off retail price. And they will receive special offers and promotions on GQ's favorite products and brands.
5. For The Beauty Obsessed: Allure Beauty Box, $120 (for 6 months)
Handpicked by the editors at Allure they will receive new beauty items every month! Enjoy the best in beauty handpicked by Allure editors with 6+ products (3+ full size), valued at over $100. Brands in past boxes included MAC, Charlotte Tilbury, Biossance, Glo Minerals, Sunday Riley, Tarte, etc. Plus there is a member store where they can shop and save up to 80% on top brands, exclusive products and limited edition bundles.
6. For Single Friends Who Don't Want To Be Single: Create the Love by Mark Groves Dating 101 Course, $347
Help your single friend help themself when it comes to dating. This four week course with Mark Groves will allow them work on their relational awareness and discover a new level of themselves learning to be discerning in the dating process to set the stage for heart-led, fulfilling relationships. The course includes weekly videos, audios, meditations, lessons, exercises & workbooks.
7. For the Child Baker: Baketivity 6 Month Subscription, $185
Each box arrives with everything the child needs to create unique baking masterpieces using kid-friendly recipes. All the ingredients are per-measured and pre-packed to make it easy and fun for everyone. There are also pre-recorded videos for kids to follow along so they can master every recipe. Past boxes have included Showballs, S'mores Pie, Red Velvet Cupcakes, Cakepops, etc.
8. For Snackers: Pop Art Popcorn, $36 per box of 9
This isn't really a subscription box but you can send a case of the most delicious snacks with bold and innovative flavors. Offerings include popcorn in flavors like rosemary truffle, cheddar jalapeno, dill pickle vegan ranch and kettle corn. There are also PopStars 3D Potato Bites in flavors like white cheddar and BBQ.
9. For the Wine Novice: In Good Taste 24 Nights Of Wine Advent Calendar, $124.99
This wine advent calendar contains 24 mini bottles of wine. That's 24 opportunities to sip and explore their way through premium wines, sourced all the way from Spain, Sicily, California and beyond! They'll uncover varietals such as a refreshing Sauvignon Blanc and a fruity Pinotage, plus everything in between. With virtual tasting videos, they will learn which tasting notes to look for, suggested food and recipe pairings and other fun surprises to add to the experience.
10. For the Health Nut: The Hampton Grocer Granola Of The Month Club Subscription, $20 per month
Once you've had homemade granola, you can't go back to the stuff at the grocery store. Each month, the recipient will receive a 14oz glass jar of Hampton Grocer's signature flavor of the month. Their delicious granola is nut and super seed packed, baked in small batches, sweetened naturally, and gluten free. Past flavors included Superseded Grain Free, Pumpkin Spice, Gingerbread, Lemon + Dried Blueberry, Almond Butter Chocolate Chunk, Matcha Ginger, Chocolate + Hazelnut.
11. For the Yogi: My Yoga Teacher, $49/month for unlimited group classes.
My Yoga Teacher's interactive yoga sessions (where teachers hear and see students) helps students stay motivated, reach goals, and practice safely. They have over 100 expert Indian yoga teachers, who include yoga therapists, doctors of yoga and many with a minimum 900 hours of certified training.
12. For The World Traveler: Spice Madam Spice Of The Month Club, $240
Treat them to discovering and experiencing the flavors of the world. Each box includes global spices, recipes & music from a different destination every month.
13. For The Coffee Addict: Bean Box, $24 per month for 1 bag
Know someone who always has a cup of coffee in their hand? Bean Box has some of the world's best coffees curated in one place and, by partnering with artisan roasters in places like Guatemala and Ethiopia, they deliver some of the richest blends from around the world every month.
Do you know someone who would adore one of these subscription gifts? Maybe you'd like to treat yourself to one too!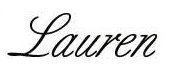 Shop all of our Holiday 2022 Gift Guides:
Holiday Subscription Guide: Gifts That Keep Giving All Year Long
Holiday 2022 Gift Guide: Unique Gifts For Under $25
Holiday 2022 Gift Guide: Fantastic Gifts Under $100
Holiday 2022 Gifts of Comfort and Joy For Your Besties
The Ultimate Holiday 2022 Gift Guide For The Men In Your Life
Gorgeous Gifts For The Beauty Junkie
Holiday Gift Guide 2022: The Most Fabulous Finds Under $50
Holiday 2022 Gift Guide For Those Who Take Their Health Very Seriously!
Gifts For Friends In Menopause
Holiday 2022 Gift Guide: Jewelry For Those Who Like To Sparkle
Holiday Gift Guides 2022: Our Favorite Little Luxuries Under $50
Get Into The Spirit With Chic Amazon Holiday Home Decor Under $30
This post contains affiliate links which may give us a commission at no additional cost to you.
Are you following Fountain Of 30 on Facebook, Twitter, Instagram and Pinterest? We've got lots going on, so join in on the fun! Subscribe to our newsletter here. You don't want to miss a post and promise not to bug you to death. We also started a Facebook Group called Growing Younger for women to discuss everything good and bad about being over 40. Additionally Lauren now hosts a podcast called Beauty is a Bitch! and a weekly Instagram Live series called "Growing Younger Gabfest with Lauren."
Please pin!