We have come a long way in a year. Last year I was a little unsure about posting a gift guide for friends in menopause. This year? I'm ALL about it and holding nothing back. So many of us ARE in menopause and I've been yelling from the rooftops that we need to normalize menopause by talking about it. So this gift guide is just for those of us in peri/menopause. If you have a friend who is in this stage of life (and most of us are) then consider one of these carefully curated gifts. It will let her know you understand what she is going through and she will be touched you thought to help her. Here are my picks of the best gifts for friends in menopause.
Gifts For Friends In Menopause
I found 10 fabulous gifts I know she will adore!
YES! I LOOK FORWARD TO #GROWINGYOUNGER
PLEASE SUBSCRIBE ME TO YOUR MAILING LIST.
This pajama set is made from an Ecofabric blend that's 70% viscose derived from bamboo, 25% organic cotton and 5% spandex. They are super soft and breathable yet will still keep her warm during cool nights. They also have wicking properties that draw perspiration off the skin and out to the exterior of the fabric which helps the body regulate its own temperature. They're available in 8 colors.
To know my friend and fitness trainer Amanda is to love her no B.S. attitude mixed with humor when it comes to menopause. So her empowering book is a must-read. She knows first-hand how menopause and perimenopause can knock you over. In this hilarious and personal account, she shares how she lost weight, dealt with her depression, improved her sleep, and overhauled her diet to survive and thrive during menopause. Amanda Thebe provides science-backed information about hormone therapy and her own strength-training routine, complete with a suggested workout schedule, easy-to-follow instructions, and pictures of herself doing the exercises.
This all-natural, alcohol-free spray is a unique blend of aloe, herbs and mint balm for extra cooling that revives and moisturizes the skin. Keep it in the fridge.
This award-winning scalp serum and massaging applicator were designed to address the early signs of aging hair. The Superpower Fortifying Hair & Scalp Serum is plant-based, lightweight, non-greasy and fast-absorbing and nourishes follicles, replenishes and reenergizes. The applicator with it's retractable aluminum ball-tipped dispenser parts hair and hugs the scalp to evenly distribute the serum at roots and helps energize scalp and follicles. It also feels amazing.
Nobody needs to know this black pearl necklace is really cooling beads. Say what? That's right. Get up to 30 minutes of cooling relief…discretely. Each pearl is filled with a non-toxic gel that won't leak and when frozen provides soothing relief. They come with their own cooling pouch that acts like a mini-freezer and keeps your pearls cool for hours.
I'm a tough cookie when it comes to skincare products. I've tried them all so it's hard to blow me away, but Stripes has done just that. This sampler kit contains the line's three incredible skincare products specially formulated for menopausal thirsty skin. The kit contains travel sizes of Resting Clean Face: (face wash), The Power Move (serum) and Dew As I Do (moisturizer). All contain the hero ingredient Ectoine which uses smart-targeted hydration to distribute moisture to where the skin needs it most…to the deepest layers.
This pillow is designed with cooling fibers that truly keeps you cool while you sleep on your side. The washable pillows are double-sided featuring cooling ice silk material on one side and soft bamboo rayon on the other side! If you feel hot, sleep on the side of the pillow with ice silk cover.
This is not your typical jade roller! The metal handle coupled with zinc alloy massage balls mimics an ice cooling application, and when paired with cream or serum feels like a spa facial. It not only feels amazing but it helps with puffiness.
9. INNOVO, $499 (Save $100 when you use the code
FOUNTAIN100)
Bladder leaks are no laughing matter and a sign of a weak pelvic floor. 40% of women leak when they laugh, cough, sneeze or exercise. And most of us are not doing Kegels properly. Enter INNOVO. They look like bike shorts but they help eliminate bladder leaks in 12 weeks. INNOVO does Kegels correctly for you…in 30 minutes a day. Just plug in, lay back and read good book.
Not all energy drinks are created equally and frankly I stay away from most of them, but Nerd Energy contains nootropics and essential vitamins for mental clarity, concentration and focus. It also tastes great (cherry fizz) and doesn't give you the jitters. I'm a fan.
Do you have a friend who can use one of these menopause gifts? Is there one you would like for yourself?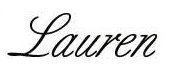 Shop all of our Holiday 2022 Gift Guides:
Holiday Subscription Guide: Gifts That Keep Giving All Year Long
Holiday 2022 Gift Guide: Unique Gifts For Under $25
Holiday 2022 Gift Guide: Fantastic Gifts Under $100
Holiday 2022 Gifts of Comfort and Joy For Your Besties
The Ultimate Holiday 2022 Gift Guide For The Men In Your Life
Gorgeous Gifts For The Beauty Junkie
Holiday Gift Guide 2022: The Most Fabulous Finds Under $50
Holiday 2022 Gift Guide For Those Who Take Their Health Very Seriously!
Gifts For Friends In Menopause
Holiday 2022 Gift Guide: Jewelry For Those Who Like To Sparkle
Holiday Gift Guides 2022: Our Favorite Little Luxuries Under $50
Get Into The Spirit With Chic Amazon Holiday Home Decor Under $30
This post contains affiliate links which may give us a commission at no additional cost to you.
Are you following Fountain Of 30 on Facebook, Twitter, Instagram and Pinterest? We've got lots going on, so join in on the fun! Subscribe to our newsletter here. You don't want to miss a post and promise not to bug you to death. We also started a Facebook Group called Growing Younger for women to discuss everything good and bad about being over 40. Additionally Lauren now hosts a podcast called Beauty is a Bitch! and a weekly Instagram Live series called "Growing Younger Gabfest with Lauren."
Please pin!