Who doesn't like to sparkle all year…not just for the holidays? Whether you are looking for yourself or someone in your life who loves some bling, I've got you covered. Covered in jewelry! Take a look at my holiday 2022 jewelry gift guide for those who like to sparkle.
Holiday 2022 Jewelry Gift Guide
Here are 11 of my favorite jewelry gift picks for 2022.
YES! I LOOK FORWARD TO #GROWINGYOUNGER
PLEASE SUBSCRIBE ME TO YOUR MAILING LIST.
Do you know someone who marches to their own beat? Then they will love this ring that's crafted in 14k gold plated over brass featuring a choice of a natural stone that's slightly off center…like her. This ring is named after the very epitome of high Deco society, Zelda Fitzgerald. Art Deco exemplifies the glittering and glamorous scene of the roaring '20s and the Zelda ring by Minnie Lane is the ultimate opulence (especially if more than one is stacked). Choose from Citrine, Ruby, White Topaz, Sapphire or Emerald stones.
Keep evil and negative energy at bay with this gorgeous evil eye charm. This 14 karat gold evil eye charm is available in high quality rose, white, or yellow gold and is embedded with gorgeous sparkling diamonds and sapphires. I always wear one.
If your friend travels a lot she will love this replacement engagement ring so she can keep her real one safe at home. This gorgeous solitaire is updated with a 3 carat round cut stone, surrounded by a halo of intricately set stones and a pavé style band. The brilliant center stone is set in a 4-prong setting, and the stones are all 100% simulated diamond material (AAA CZ). The setting is made of certified 925 sterling silver and plated in rhodium or 14k gold to prevent tarnishing.
This tennis bracelet looks like a million even if it costs a LOT less! It was originally $120 but you can snag it in yellow or rose gold for $30 right now. I love that the stones are not round like most tennis bracelets.
This dainty necklace makes a big impact. It has 7-drop pave stones in a bezel setting burst design on and adjustable chain. Chose from gold or silver.
This hypoallergenic chain necklace is the perfect accessory for 2023 and beyond.
A delicate row of sparkling pavé diamonds instantly elevates this hardware-inspired ring designed with an artful mix of flowing curves and clean lines. The silver version is $129.50. Yellow and rose gold are $157.50. They make great stacking rings too. Mix and match for a real scene stealer.
Pavé crystals encrusted all over chunky chain links? Yes, please. Sure, it's for "men" but I would totally rock this!
You can't beat this positive message ("believe and you will") on the inside of this cuff that is meant to be worn every day to remind the wearer to trust their inner voice. Chose from sterling silver or 18k gold plated, or buy several and stack. I love them stacked in mixed metals.
Medallion necklaces are all the rage and this one is chain is stunning for the price. It's 24k gold plated.
I didn't need Oprah to tell me this is an amazing gift, although it was one of Oprah's Favorite Things of 2022! Remember Days of the Week underwear, this is like that, but better! This set of five pairs of chic hoops includes in all shapes, textures, and sizes rope twist, CZ micro, thick hollow, Croissant Dome and Trixie. Available in silver and gold tones which are lead and nickel free which are perfect for those with metal allergies.
Are you shopping for a gift someone who likes to sparkle?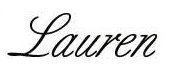 Shop all of our Holiday 2022 Gift Guides:
Holiday Subscription Guide: Gifts That Keep Giving All Year Long
Holiday 2022 Gift Guide: Unique Gifts For Under $25
Holiday 2022 Gift Guide: Fantastic Gifts Under $100
Holiday 2022 Gifts of Comfort and Joy For Your Besties
The Ultimate Holiday 2022 Gift Guide For The Men In Your Life
Gorgeous Gifts For The Beauty Junkie
Holiday Gift Guide 2022: The Most Fabulous Finds Under $50
Holiday 2022 Gift Guide For Those Who Take Their Health Very Seriously!
Gifts For Friends In Menopause
Holiday 2022 Gift Guide: Jewelry For Those Who Like To Sparkle
Holiday Gift Guides 2022: Our Favorite Little Luxuries Under $50
Get Into The Spirit With Chic Amazon Holiday Home Decor Under $30
This post contains affiliate links which may give us a commission at no additional cost to you.
This post contains affiliate links which may give us a commission at no additional cost to you.
Are you following Fountain Of 30 on Facebook, Twitter, Instagram and Pinterest? We've got lots going on, so join in on the fun! Subscribe to our newsletter here. You don't want to miss a post and promise not to bug you to death. We also started a Facebook Group called Growing Younger for women to discuss everything good and bad about being over 40. Additionally Lauren now hosts a podcast called Beauty is a Bitch! and a weekly Instagram Live series called "Growing Younger Gabfest with Lauren."
Please pin!