We get it, times are tough. Whether you are looking for Secret Santa, stocking stuffers or holiday gifts that don't break the bank this year, this unique gifts for under $25 guide is chalk full of ideas that anyone will love.
Unique Gifts For Under $25
Here are 13 unique gifts under $25 that are fun to give and receive.
YES! I LOOK FORWARD TO #GROWINGYOUNGER
PLEASE SUBSCRIBE ME TO YOUR MAILING LIST.
I'm obsessed with this light-as-air chain that can be added to any bag to make a chic statement. Comes in gold and silver.
The specially developed advanced fibers in these socks provide high performance insulation against cold with superior moisture wicking abilities. Perfect for those really cold days or when you have to watch sporting events in less than optimal temps.
This colorful waterproof, virtually indestructible hair clip is the perfect way to keep locks pulled back while swimming, playing sports, working, and so much more. They provide an all day, non-slip hold that will not damage hair. And they come in every color under the rainbow. I'd buy a bunch and give them as gifts to all your friends.
Know someone who has had a rough year? This deck is for finding clarity around the gradients of love, loss, levity and each chapter of the human experience. The Modern Nirvana Oracle Deck includes a guidebook and 50 beautifully illustrated cards by renowned artist Natalee Rae Miller. Each card will provide an inspiring quote, ageless wisdom for our modern lives, breathwork and meditations, and a mantra designed to further activate the intentions within the cards.
These wild and super fluffy cheetah print socks are ultra plush & warm. They are perfect for cat naps (pun intended).
Quickly dry hair with this specially designed hair turban. The Earth Therapeutics Quick Dry Hair Turban cuts down time on blow-drying and eliminates frizz.
This multi-tasking brow stamp kit is so simple to use. AVAKA's brow stamp, stencil + waterproof pomade perfectly defines and fills in sparse, uneven eyebrows. The stamp can also be used to improve the look of thinning hair at the hairline. It comes in several shades.
I can not rave enough about this game-changing bluetooth scale. It helps to prepare delicious meals and monitor the intake of certain ingredients for weight loss or body building. RENPHO's nutrition kitchen scale smart tracks and analyzes up to 23 nutrition facts including calories, fat, protein, carbohydrates, etc. Everything is stored and saved in the compatible Gennec/ Renpho Health App.
Ensure a warm cup of coffee or tea all day! I can't guarantee it will taste great at 4pm but it will be hot!
Scented socks. Say what? These cute and cozy slipper socks are infused with the scent of lavender and shea butter essential oils. Besides keeping feet toasty, they reduce stress, anxiety, nervous tension, as well as relieve pain. Each pair has silicone grips so there is no worry about slipping or sliding across the floor. Just rub the socks together to release the scent.
This palette has 10 pigment-rich, velvety, versatile eyeshadow shades that are perfect for every occasion. It includes 3 shimmers, 2 satins and 5 matte colors. Made without Parabens, Paraffins, Talc, Mineral Oil, Silicones, Petrolatum this makeup is cruelty-free.
Everyone's rolling! The skincare benefits from face rolling and Gua Sha can not be disputed (muscle tension relief, reduce facial puffiness, skin firming). This kit includes both a roller and Gua Sha made from rose quartz.
I have been wearing these earrings fairly constantly for over a year, and I can't tell you how often I am asked about them. If emeralds are not their favorite you can pick sapphire or ruby eyes. Oh and you can get them in "white gold" too. All parts are 925 Sterling Silver and each piece has the 925 Sterling Silver stamp. The gold finishing color is made by 18K Gold plating. They are perfect for even people like me with severe metal allergies.
Do you need to purchase a holiday gift under $25?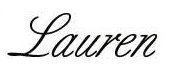 Shop all of our Holiday 2022 Gift Guides:
Holiday Subscription Guide: Gifts That Keep Giving All Year Long
Holiday 2022 Gift Guide: Unique Gifts For Under $25
Holiday 2022 Gift Guide: Fantastic Gifts Under $100
Holiday 2022 Gifts of Comfort and Joy For Your Besties
The Ultimate Holiday 2022 Gift Guide For The Men In Your Life
Gorgeous Gifts For The Beauty Junkie
Holiday Gift Guide 2022: The Most Fabulous Finds Under $50
Holiday 2022 Gift Guide For Those Who Take Their Health Very Seriously!
Gifts For Friends In Menopause
Holiday 2022 Gift Guide: Jewelry For Those Who Like To Sparkle
Holiday Gift Guides 2022: Our Favorite Little Luxuries Under $50
Get Into The Spirit With Chic Amazon Holiday Home Decor Under $30
This post contains affiliate links which may give us a commission at no additional cost to you.
Are you following Fountain Of 30 on Facebook, Twitter, Instagram and Pinterest? We've got lots going on, so join in on the fun! Subscribe to our newsletter here. You don't want to miss a post and promise not to bug you to death. We also started a Facebook Group called Growing Younger for women to discuss everything good and bad about being over 40. Additionally Lauren now hosts a podcast called Beauty is a Bitch! and a weekly Instagram Live series called "Growing Younger Gabfest with Lauren."
Please pin!