By now you know your besties as well as you know yourself. So buying her/them a gift should be easy right? After all it's probably something you want for yourself. Yet finding that perfect present she will treasure above all others can be a tall order. So here are some unique holiday gift ideas for your BFF.
Holiday Gift Ideas For Your BFF
YES! I LOOK FORWARD TO #GROWINGYOUNGER
PLEASE SUBSCRIBE ME TO YOUR MAILING LIST.
Here are 12 of the best holiday 2022 gift ideas for your BFF.
Love is all you need. Well that and this scarf. This faux fur backed satiny silk boa features deep shades of grey, rust, amber and bronze and reads "Love is all you need." She will be reminded of you every time she wears it. Comes in 3 color ways.
Confession, I have been giving one of these to Carol every Christmas for years! We both still write our appointments down. This is the perfect gift for that old school friend.
This daily lip treatment contains a peptide designed to reduce the appearance of wrinkles around lips, while Atelcollagen increases lip volume without unpleasant stinging. It's infused with soothing avocado oil and vitamin E and really helps hydrate and rejuvenate lips.
It's a tie for women! And it's the perfect balance between feminine and edgy. This bow-style tie is crafted of wool and silk. Just snap it on and any look is elevated. It can be dressed up with a blazer for a power look or dressed down with a button-down and your favorite jeans. I get compliments whenever I wear mine!
Friends don't let friends wear ugly readers. This gift card amount will allow her to pick from most pairs of LOOK OPTICS Classic, Blue-light and Sun Readers. It's super easy to order and the gift card can be emailed to your friends in minutes.
These are kai's founder, Gaye Straza's favorite three offerings: kai's signature perfume oil, body butter, and body glow, which are go-to items in her personal beauty care routine. Their fragrance smells amazing.
If she is a fan of Emily in Paris she will get and appreciate this gift.
Birkenstocks are having another moment. She will love these comfy, warm clogs in a fun color.
These high-waisted faux leather leggings will assuredly become her favorites. Yes, even more than Spanx. These have 4-way stretch and Lyssé Fit 360° Smoothing and a Lyssé concealed patented waistband. They really hold you together and help you look a few lbs. slimmer. Crafted using a foil lamination technique on matte faux leather, these high-waisted faux leather leggings are super light, comfortable and machine washable. Use the code LAUREN20 to save 20%.
Everyone is talking about how toxic non-stick pans are. They need to go. Help her outfit her whole kitchen with these ten stunning hero pieces, made with GreenPan's clean, nontoxic, nonstick, dishwasher-safe Thermolon Minerals Pro™ technology, done in creamy ecru with gold finishings. They are simply stunning.
This is an extravagance she probably won't buy for herself, but will appreciate for years to come.
Orbiting rings of pave with gunmetal and 14k gold plating connect in the most beautiful way possible. The design pays as much attention to negative space as the sculptural shape of the ring. She will treasure it forever.
Did you see any gift ideas for your besties? Shop all of my Holiday 2022 gift guides.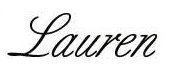 Shop all of our Holiday 2022 Gift Guides:
Holiday Subscription Guide: Gifts That Keep Giving All Year Long
Holiday 2022 Gift Guide: Unique Gifts For Under $25
Holiday 2022 Gift Guide: Fantastic Gifts Under $100
Holiday 2022 Gifts of Comfort and Joy For Your Besties
The Ultimate Holiday 2022 Gift Guide For The Men In Your Life
Gorgeous Gifts For The Beauty Junkie
Holiday Gift Guide 2022: The Most Fabulous Finds Under $50
Holiday 2022 Gift Guide For Those Who Take Their Health Very Seriously!
Gifts For Friends In Menopause
Holiday 2022 Gift Guide: Jewelry For Those Who Like To Sparkle
Holiday Gift Guides 2022: Our Favorite Little Luxuries Under $50
Get Into The Spirit With Chic Amazon Holiday Home Decor Under $30
This post contains affiliate links which may give us a commission at no additional cost to you.
Are you following Fountain Of 30 on Facebook, Twitter, Instagram and Pinterest? We've got lots going on, so join in on the fun! Subscribe to our newsletter here. You don't want to miss a post and promise not to bug you to death. We also started a Facebook Group called Growing Younger for women to discuss everything good and bad about being over 40. Additionally Lauren now hosts a podcast called Beauty is a Bitch! and a weekly Instagram Live series called "Growing Younger Gabfest with Lauren."
Please pin!