Men. Am I right? Most are impossible to shop for. Every year I dread finding the perfect gift for my husband. So I take great pains to get the job done right. It took me some time, but I am fairly confident I found the ultimate gifts, for even the pickiest of men. Here's my holiday gift guide for men for 2022.
The Ultimate Holiday 2022 Gift Guide For Men
Here are 11 of the best gifts for men for holiday 2022.
YES! I LOOK FORWARD TO #GROWINGYOUNGER
PLEASE SUBSCRIBE ME TO YOUR MAILING LIST.
This charger has 16 overlapping charging coils so he can place his phone anywhere and it will charge effortlessly. The Apple Watch USB-Stick is the perfect add-on to the charger and it can be connected to any USB-A-port to charge an Apple Watch anytime, anywhere. It's perfect for travel.
You many need to give this to him ASAP. Or it's the perfect stocking stuffer. This LED Keeper diagnoses and repairs LED lights and holiday light sets. No need to toss your pre-lit décor when you have lights out. Now you can save them with the squeeze of a trigger.
If your man is using whatever soap is on the sink, he needs this kit. These are the basics. Two steps. Super easy and effective. Shiseido Men Face Cleanser is a rich, fine-textured foam to cleanse which can also be used as a shaving cream. Shiseido Men Total Revitalizer Cream is a high-performance anti-aging cream that intensively hydrates for 48 hours and visibly improves roughness in a few weeks.
Sure you are probably going to borrow (OK share) this Smart Body Measuring Tape. If he (you) wants body measurements progress graphed over time, it does so with their app. It syncs with Apple Health.
I know, more skincare products, but this is for men who shave every day. The set includes JAFRA ROYAL Men 3-in-1 Moisturizer Broad Spectrum SPF 20, JAFRA ROYAL Men Post Shave Face Tonic and JAFRA ROYAL Men Clean + Condition Face Wash. And let's face it…this is probably the only SPF he will every wear.
Ready for the most delicious espresso blend ever? Enjoy a bundle with all of Enigma's best coffees for Espresso, Pour over, Drip and/or Cold brew. There are a variety of flavors so he can start each morning fresh!
Life with men (and growing boys) is smelly. Now he can lock in germs, odors and moisture and isolate dirty gear in a bag. What fits in there? Dirty shoes, gym gear and wet towels to start. Anything that's stinky. Just unzip and toss it into the wash. Bag and all!
These jeans are made with four way, dynamic super stretch fabric. The company claims they are "as soft as a baby's bottom and stretches so your nuts ain't crushed." I'm sold. These jeans sits low on the waist. Fitted, but not tight through the hips down to the thighs with a narrow leg opening. Slim but not skinny. Comes in many color ways.
Now he can be the king of comfort and luxury on the sidelines or a camping trip. This chair features an adjustable MaxShade(TM) canopy for full sun protection which can be folded away when not needed. It's taller, wider and deeper than most others for easy entry and exit, as well as comfort.
I know my husband has toothbrush envy, so I got him his own Oral B IO Series 4. It's clinically proven to remove 500% more plaque along the gumline vs. a regular manual toothbrush. Plus it has 4 Smart Modes for personalized brushing: Daily Clean, Whiten, Sensitive and Super Sensitive. I love the 2 minute timer (he'll be surprised how long brushing for 2 minutes is!).
These slippers are perfect for his private plane. Or travel. Or kicking around the house. They are stunning.
Did you see any gift ideas here for the men in your life?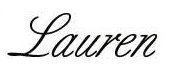 Shop all of our Holiday 2022 Gift Guides:
Holiday Subscription Guide: Gifts That Keep Giving All Year Long
Holiday 2022 Gift Guide: Unique Gifts For Under $25
Holiday 2022 Gift Guide: Fantastic Gifts Under $100
Holiday 2022 Gifts of Comfort and Joy For Your Besties
The Ultimate Holiday 2022 Gift Guide For The Men In Your Life
Gorgeous Gifts For The Beauty Junkie
Holiday Gift Guide 2022: The Most Fabulous Finds Under $50
Holiday 2022 Gift Guide For Those Who Take Their Health Very Seriously!
Gifts For Friends In Menopause
Holiday 2022 Gift Guide: Jewelry For Those Who Like To Sparkle
Holiday Gift Guides 2022: Our Favorite Little Luxuries Under $50
Get Into The Spirit With Chic Amazon Holiday Home Decor Under $30
This post contains affiliate links which may give us a commission at no additional cost to you.
Are you following Fountain Of 30 on Facebook, Twitter, Instagram and Pinterest? We've got lots going on, so join in on the fun! Subscribe to our newsletter here. You don't want to miss a post and promise not to bug you to death. We also started a Facebook Group called Growing Younger for women to discuss everything good and bad about being over 40. Additionally Lauren now hosts a podcast called Beauty is a Bitch! and a weekly Instagram Live series called "Growing Younger Gabfest with Lauren."
Please pin!