If you or someone you know has made a commitment to prioritize your health, you are going to love some of these gift suggestions. Who doesn't want to get healthier on 2023? Give your friends and loved ones the gift of good health this holiday season. Here are the best gifts for the health-conscious people in your life.
Holiday Gifts For The Health-Conscious
Here are 11 of my favorite gifts for the health conscious for Holiday 2022.
YES! I LOOK FORWARD TO #GROWINGYOUNGER
PLEASE SUBSCRIBE ME TO YOUR MAILING LIST.
Once you've had the best matcha, you can't drink anything else. And Matca Kari is the best matcha! This Complete Matcha Tea set has everything they will need for a great cup of matcha. The kit includes Matcha Kari's 100% USDA organic, all-natural, organic ceremonial grade matcha, a whisk and scoop, a stainless steel sifter, a ceramic bowl and a whisk holder.

This is quite possibly the world's smartest water bottle. Take advantage of this patented, water-conditioning technology and take it everywhere you go. The Weo bottle features electrolyzing capabilities for amplified hydration, self-cleaning capacity and smart hydration tracking with the Weo app. Enjoy powerful health benefits with every sip, all in a 22 oz durable, glass reservoir for an ultra sleek look.
This biodegradable, vegan formula provides a burst of fresh scents with subtle, floral undertones and creates a gentle, cleansing lather that helps the body maintain its natural moisture. To reduce unnecessary waste, this body soap is created in a concentrated form. The kit comes with a reusable dispensing glass bottle with a stainless glass pump. Simply shake, mix with distilled water, shake, pour and enjoy the lather!
Ghee is a staple ingredient in any Ayurvedic kitchen, but it can also benefit skin health. The smooth and buttery texture of this multipurpose balm melts effortlessly into the skin for deep, soothing hydration. This replenishing blend of ghee, organic shea butter and organic beeswax is fortified with Ceramides, Squalane and a blend of Amla, Haritaki and king of herbs, Ashwagandha. Use it on dry areas of skin, as a lip treatment, as a deeply hydrating overnight mask, as a luxirious clasning balm or as a massage oil for face and body.
Hair health is so important. Curlsmith's Detox Microbiome Scalp System is a powerful 3-step clarifying routine that helps deeply cleanse the scalp and fortify its protective barrier without stripping. This Microbiome Scalp System is just 3 steps to maintain the perfect scalp balance at all times. The Primer detangles and protects the hair from losing moisture. The Wash & Scrub deeply clarifies, melts build-up and dirt and exfoliates dead skin cells. The Conditioner rebalances pH and moisture levels. While it was designed for all curls and texture types, it's also suitable for straight hair.
There is nothing worse than painfully dry skin. This completely reimagined humidifier promotes healthy skin and alleviates symptoms of cold and flu. The Canopy Humidifier generates no mist – just filtered, hydrated air for up to 500 feet. It inhibits mold, is easy to clean (with dishwasher safe parts), has an auto mode for increased humidity at night when your skin needs it the most, and you can add fragrance oil for clean aroma diffusion. This is an amazing gift for a health-conscious friend.
Included is everything they need to replace single-use plastic bags and plastic food storage containers with lids. These 8 versatile zip top containers are made of 100% pure non-toxic platinum silicone and are completely free of BPA, lead, PVC, latex and phthalates. They won't leach harmful chemicals like plastics can. Endlessly reusable, Zip Top was designed with the environment in mind. One Zip Top can replace 5000+ disposable bags. They are dishwasher, freezer and microwave safe too!
Sleep is essential to good health, so sometimes a sleep mask is in order. But not all are created equally. The Manta Sleep Mask PRO provides true 100% blackout for deeper sleep. It has C-shaped eye cups for unbeatable side sleep comfort and puts zero pressure on eyelids or lashes.
This is the best coconut oil on the planet! It contains no toxic chemicals, and is vegan, small batch and high quality. The 15oz jar is ideal for the kitchen, the 4oz jar belongs on the bathroom counter, and their lips will love a 5 pack of these all-natural balms for winter.
Protein becomes essential to our health, especially as we age. So having some protein packets on-the-go is in order. This Protein Powder Variety Stick Pack is the jam and perfect for trying all the Clean Simple Eats great flavors. And why choose one flave when you can have 10? The flavor assortment changes constantly and they will receive a digital recipe book with a recipe for every flavor! Flavors may include; cinnamon roll, cake batter, German chocolate cake, maple donut, brownie batter, simply vanilla, cotton candy, s'mores, Snickerdoodle and/or strawberry cheesecake. It is an ideal gift for your health-conscious friend.
If technology is changing how we care for ourselves, why is tooth care so far behind? Not anymore. vVARDIS believes that clean, natural ingredients and science that mimics nature's own healing processes are better for you and better for our environment. This is a complete range of products that revitalizes and creates new white enamel naturally in just one week. The Ritual helps to prevent enamel erosion that may cause teeth sensitivity, decay or discoloration. It's safe and effective on veneers, porcelain crowns and fillings. Most importantly the products are vegan, clean and sustainable. They'll feel the result of the ritual: silky-smooth and radiant teeth.
Do you like one of theses gift ideas for a healthy friend?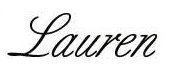 Shop all of our Holiday 2022 Gift Guides:
Holiday Subscription Guide: Gifts That Keep Giving All Year Long
Holiday 2022 Gift Guide: Unique Gifts For Under $25
Holiday 2022 Gift Guide: Fantastic Gifts Under $100
Holiday 2022 Gifts of Comfort and Joy For Your Besties
The Ultimate Holiday 2022 Gift Guide For The Men In Your Life
Gorgeous Gifts For The Beauty Junkie
Holiday Gift Guide 2022: The Most Fabulous Finds Under $50
Holiday 2022 Gift Guide For Those Who Take Their Health Very Seriously!
Gifts For Friends In Menopause
Holiday 2022 Gift Guide: Jewelry For Those Who Like To Sparkle
Holiday Gift Guides 2022: Our Favorite Little Luxuries Under $50
Get Into The Spirit With Chic Amazon Holiday Home Decor Under $30
This post contains affiliate links which may give us a commission at no additional cost to you.
Are you following Fountain Of 30 on Facebook, Twitter, Instagram and Pinterest? We've got lots going on, so join in on the fun! Subscribe to our newsletter here. You don't want to miss a post and promise not to bug you to death. We also started a Facebook Group called Growing Younger for women to discuss everything good and bad about being over 40. Additionally Lauren now hosts a podcast called Beauty is a Bitch! and a weekly Instagram Live series called "Growing Younger Gabfest with Lauren."
Please pin!