This is a sponsored post but opinions are my own. Bladder leaks are no laughing matter. The pelvic floor is a hidden muscle that weakens over time due to childbirth and age. And with that you may notice bladder leaks when you sneeze, laugh, cough and/or run. Incontinence panties or liners are just nothing I want to entertain at this stage in my life if I can avoid them. Yes, I do Kegels (contractive exercises to strengthen the pelvic floor muscles) but not regularly, and who can be absolutely sure they are even doing them properly? That is why I am super excited to share I have been using INNOVO the past few months and could not be happier with the results.
Stop Bladder Leaks With INNOVO
INNOVO rebuilds the pelvic floor muscles and strengthens them from the inside out to stop leaking at the root and it can enhance your sexual health.
What is SUI?
YES! I LOOK FORWARD TO #GROWINGYOUNGER
PLEASE SUBSCRIBE ME TO YOUR MAILING LIST.
SUI or stress urinary incontinence is a leakage of urine during moments of physical activity that increases with abdominal pressure, such as coughing, sneezing, laughing or exercise. SUI is the most common type of urinary incontinence in women.
1 in 3 women will experience SUI in their lifetime
33% of women experience bladder leaks after giving birth
23% of affected women say it reduces their activity level
50% of women do not do Kegels properly
23% of women state it negatively impacts their sex life

What is INNOVO?
INNOVO is a pair of non-invasive, biker shorts you wear for 30 minutes a day, 5 times per week. They utilize a FDA-cleared multipath technology which takes the guesswork out of doing Kegel exercises. INNOVO has been clinically proven to build your pelvic floor muscles and eliminate bladder leaks in 12 weeks. Once properly used the system engages your pelvic floor muscles to deliver 180 precise Kegels per session. And INNOVO can be worn and used safely and from the comfort of your own home.
If used consistently you can experience results in 12 weeks (although I noticed an improvement in 4 weeks). After using INNOVO consistently, your pelvic floor is getting stronger and you are noticing fewer leaks. 87% of users claim to be dry or nearly dry after 12 weeks.
You'll be leak free after addressing the root cause of incontinence and your pelvic floor will be stronger. It's a win/win.
The INNOVO Starter Kit
The starter kit includes a set of multipath shorts that look like bike shorts, a Kegel Controller with cables, conductive spray, a strap, charger & adaptor, instruction manual and a Quick Start Guide.
It's really easy to use once you get the hang of it. What does it feel like? You will feel your pelvic floor muscles contract as the pelvic floor lifts, followed by a relaxation phase after each contraction. You can lay down while the shorts do their thing, read a book, watch TV, or stand at the kitchen counter planning your day. I prefer to relax on my bed and read a book or catch up on my shows. I find the higher I turn up the intensity, the better the results. And after a half hour I am a bit wiped out, so I prefer to be laying down.
How to Use INNOVO
Spray the sensors and carefully pull on the shorts.
Connect to the controller and adjust the pulse level as high as you can tolerate.
Settle into one of the recommended positions.
After 30 minutes you've completed 180 perfect Kegels.
Use for 30 minutes a day, 5 times per week, for 12 weeks.
That's it!
Before you give up and take more drastic measures (like wearing bladder leak panties or surgery) why not give INNOVO a shot?
Don't Use INNOVO If:
You have a cardiac pacemaker, implanted defibrillator or any implanted electronic device.
Are pregnant.
Has a suspected or diagnosed heart condition, without consulting a clinician first.
If you have any implanted metal devices in the abdominal or pelvic areas such as a metal hip implant, metal clamps, or an Intrauterine Device (IUD) which is made primarily from metal.
If you have epilepsy or are under medical supervision for cognitive dysfunction.
Do not use in close proximity (e.g. 3ft) to shortwave or microwave therapy equipment, as this may produce instability in the controller's output.
For more information or to order your own INNOVO visit myinnovo.com. Use code FOUNTAIN100 for $100 off your INNOVO kit!
* Your insurance provider may cover the cost of INNOVO but the company does not process insurance claims.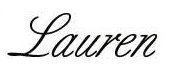 Disclosure: Samples were provided but opinions are expressly my own.
Photos: Fountain Of 30
You may also like 9 Of The Best Organic Face Oils for Aging Skin and My Top 10 Natural Facial Masks For Aging Skin.
Are you following Fountain Of 30 on Facebook, Twitter, Instagram and Pinterest? We've got lots going on, so join in on the fun! Subscribe to our newsletter here. You don't want to miss a post and promise not to bug you to death. We also started a Facebook Group called Growing Younger for women to discuss everything good and bad about being over 40. Additionally Lauren now hosts a podcast called Beauty is a Bitch! and a weekly Instagram Live series called "Growing Younger Gabfest with Lauren."
Please pin!