If face masks are supposed to soothe, nourish and heal our skin, why do so many masks contain ingredients that are harmful to our health and the planet? Well thankfully we have come a long way when it comes to natural and organic skincare products, and facial masks are no exception.We now have better options with organic and natural facial masks which contain sustainably sourced, botanical ingredients that are good for our skin and the environment.
I am one who always reaches for natural beauty products whenever I can. For healthy, glowing, and bright skin, check out my picks for organic face masks (creams and sheets) that are as sustainable as they are effective.
Natural Facial Masks For Aging Skin

Want to wake up to gorgeous skin? The you are going to love this firming and nourishing facial mask that's comprised of aloe, hemp, rose, geranium ylang-ylang oil, alfalfa, kakadu plum, lemon and pineapple.
YES! I LOOK FORWARD TO #GROWINGYOUNGER
PLEASE SUBSCRIBE ME TO YOUR MAILING LIST.
Orgaid makes one of my favorite sheet masks because they use high-quality organic ingredients. The Greek Yogurt Nourishing Organic Sheet Mask is made in the USA, with organic ingredients, like green tea and lavender, plus an anti-bacterial probiotic (yogurt) that soothes and smooths your skin. It contains no gluten, sulfates, parabens, phthalates, fragrances or drying alcohol.
If you have inflamed and/or sensitive skin, this is the facial mask for you! Fight the effects of sun exposure, dehydration and fatigue with this cooling, natural gel treatment featuring cucumber, moringa and aloe.
This mask is affordable, sustainable and effective! This overnight treatment uses plant-based and naturally occurring ingredients like cucumber and radish root to help reduce inflammation, improve skintone and texture and clarify. You'll wake up to brighter skin.
This skin brightening facial mask is made of vitamin K, prickly pear seed oil (for moisture), red wine grape extract and mushroom extract which plumps and softens skin as well. It also has the heavenly fragrance of rose, geranium and lavender. Leave it on for 15 minutes or overnight for more intensive treatment.
Get your glow back! This affordable overnight exfoliating mask contains squalane, oat bran extract and shea butter. It works while you sleep to address discoloration, boosts glow and encourages skin's natural exfoliation process.
This calming, clarifying gel mask is a high-quality blend of enzymes, oils, bark and aloe. Blue tansy oil is a powerful anti-inflammatory agent that cools and refreshes so it's ideal for oilier skin. Herbivore is a 100% synthetic-free and vegan brand.
These thick hydrogel masks are game-changers. The green tea one is my favorite. The base is anti-inflammatory aloe juice which drenches skin with hydration. It contains nourishing ingredients like green coffee extract, seaweed collagen, yerba mate and hyaluronic acid. It's actually gentle as it tones and strengthen your skin, protecting it against aging factors.
These vegan, organic and cruelty-free sheet masks are inspired by the emerging 'self-care is health care' – prioritizing regeneration, rejuvenation and self-healing from within. This one is ultra-hydrating with kombucha, spurlina, dead sea salt, aloe, natural clay and willow bark. This set also comes with an exfoliating clay mask and a toning peel off mask which I loved too, but this one was my favorite.
I had to toss in a clay mask. This non-drying one is deeply nourishing with French green clay, salicylic acid and 12 essential minerals to purify, detox and support a healthy microbiome.
Do you have a favorite organic or natural facial mask you like to use?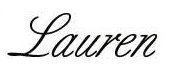 Disclosure: Some samples were provided but opinions are expressly my own.
This post contains affiliate links which may give us a commission at no additional cost to you.
Are you following Fountain Of 30 on Facebook, Twitter, Instagram and Pinterest? We've got lots going on, so join in on the fun! Subscribe to our newsletter here. You don't want to miss a post and promise not to bug you to death. We also started a Facebook Group called Growing Younger for women to discuss everything good and bad about being over 40. Additionally Lauren now hosts a podcast called Beauty is a Bitch! and a weekly Instagram Live series called "Growing Younger Gabfest with Lauren."
Image layout: Fountain Of 30
Please pin!