Oh how these are our favorite gifts! Who doesn't love beauty presents? So many women won't spend the money on themselves so this is where YOU come in. Here are some of the best to give in our Beauty Holiday Gift Guide for 2018.
Beauty Holiday Gift Guide For 2018
1. Vlada's Mitty® Pout Reusable Lip Cleanser, $26
YES! I LOOK FORWARD TO #GROWINGYOUNGER
PLEASE SUBSCRIBE ME TO YOUR MAILING LIST.
Stop wasting tissue and cotton balls! Cleansing your lips shouldn't trash the planet. The Mitty Pout grabs color without tugging skin, and the Mitty Detailer™ tip is great for targeted touch-ups. After use, toss it in the laundry or wash by hand. The fabric lasts for years and years.
2. GoodJanes Kiss My Lash – 5x and 10x Tri-Fold Makeup and Eyelash Hands-Free Mirror & Stand Bundle, $29.99
I find false lashes nearly impossible to put on. That was until I found the right mirror. Kiss My Lash is a 3-way mirror that lets you see your upper and lower lashes from all angles to flawlessly apply false eyelashes and mascara. The custom stand provides a sturdy base and flexible arm to position your mirror at best angle and height.
3. Anti-aging Green Helix Longevity  Full Spectrum Hand & Body Cream, $35
This is a revitalizing every day all natural hand & body cream that hydrates and beautifies the skin. Yes, this a Hemp CBD cream but it won't make you high.  It contains ingrediaents like; Organic Aloe Leaf Juice, Organic Coconut Oil, Vitamin C Ester, Vitamin E, Sunflower Seed Oil, Organic Blueberry Fruit Extract and Rosehip Seed Oil. It's cruelty free and Non GMO.
4. Lipstick bareMinerals Celestial Magic Lipstick Gift Set, $36
If you know someone who loves nude lipsticks (like me) they are going to LOVE this set! It contains 8 shades of GEN NUDE Radiant Lipstick, a clean, creamy formula that leaves lips feeling super soft and hydrated. This mini lipstick gift set features pink, mauve and berry hues that flatter all skin tones.
5. Sara Happ Sugar & Shine Set, $38
This is a limited-edition set that includes one The Lip Slip gloss and a duo of sara happ's first-ever The Lip Scrub™ in a tube for a perfect pout on the go. If you have not tried her lips scrubs yet, this is going to be a treat! The lip scrub flavors are Hot Cocoa and Pink Marshmallow.
6. Mally Beauty "Let It Snow" Eyeshadow Palette, now $14.50
This limited edition eye palette "Let it Snow" is filled with the best colors. I have not stopped using mine since I got it. In fact I will use it well past the holidays!
7. SK-II Facial Treatment Mask, $95
It's with good reason this is a cult-favorite sheet mask. It's packed with an exceptional concentration of PITERA™, so skin will be crystal clear in an instant for any big event.
8. Beachwaver Hair Cuff, $12
Upgrade basic ponytails, buns and braids with Beachwaver's new hair cuffs! They are available in six different finishes and make a great stocking stuffer!
I like to try a fragrance before I make a serious commitment (to an entire bottle). This limited-edition, deluxe set of 16 samples will allow them to explore Le Labo's entire fine fragrance collection. Rose 31 is my personal favorite…in case you care.
10. Wild Spirit Driftwood Holiday Perfume Gift Set, $19.88
This set is a lot of bang for the buck. It includes an Aqua-Blue Lava Bead Scent-Diffuser Bracelet, Driftwood Body Mist, Driftwood Hand Cream, Driftwood EDP Splash and a deluxe sample of their new scent Rosy Glow.
11. Artistry Studio™ On-the-Go Face & Eye Palette, $47
This one palette does it all! Colors are universal and can work on all skin tones. A polished look can be created in just 5 minutes! Just what any woman on the go wants.
12. The Sexiest Beauty SAVAGE QUEENDOM LIP TRIO, $49
This trio ensure your lip color does not come off no matter what – for 24 hours! There are two sexy colors  (Savage, a deep mulberry plum and Queendom, a juicy berry plum) and a sealant so color stays put. They are cruelty-free, fragrance-free, Paraben-free, hypoallergenic and vegan.
Be sure to check out our other gift guides: Holiday Gift Guide 2018: Book It!, Holiday Gift Guide 2018: 11 Of The Best Toys For Kids, and The Ultimate Holiday Gift Guide for Men, Holiday Gift Guide: How To Shop For A Fashionista and Holiday Gift Guide: Unique Gifts For Under $50.
Shop Our Holiday Gift Boutiques
Amazon Holiday Gifts For Everyone
AMAZON HOLIDAY GIFTS FOR EVERYONE

HSN/QVC GIFTS FOR EVERYONE

BOOKS HOLIDAY GIFT GUIDE

SHOPBOP GIFTS FOR HER

TOYS FOR KIDS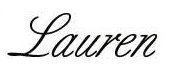 Are you following Fountain Of 30 on Facebook, Twitter, Instagram and Pinterest? We've got lots going on, so join in on the fun! Subscribe to our newsletter here.  You don't want to miss a post and promise not to bug you to death. Oh and we also started a Facebook Group called Aging Backwards! for women to discuss everything good and bad about being over 40.