Need the perfect gift, but don't want to spend a fortune? We've got you covered. We have found everything from hostess gifts to gifts for BFFs. Here are my picks of holiday gifts for under $50.
Unique Holiday Gifts For Under $50
Need the perfect gift, but don't want to spend a fortune? We've got you covered. We have found everything from hostess gifts to gifts for BFFs. Here are my under $50 holiday gift picks.
YES! I LOOK FORWARD TO #GROWINGYOUNGER
PLEASE SUBSCRIBE ME TO YOUR MAILING LIST.
1. Mixologi Top Shelf Limited Edition 12-pack Sampler, $45
Bombs away! Just add fizzy water (and if you want booze) and you have a delicious drink! This pack includes; Cosmo Bomb, Spicy Margarita, Coconut Mojito, Moscow Mule, Pisco Sour and more. There are even  a kid's version called Bomb Squad that come in flavors like sour apple and birthday cake which can also be found on their site.

2. Madewell Filament Set of 5 Stacking Rings, $28
Wear one or all together. Either way they will make a statement.
3. Ella Bella Boutique Wine Socks, $12.99
These socks say it all.
4. Mabel's Labels Holiday Stocking Stuffers, $30
This set of 6 labels will add a special personal touch to their gifts! The set contains 30 personalized name stickers and 6 Personalized name tags.
5. Mom in the Mail Holiday Box, $45
Who wouldn't love home-baked cookies from mom? Well here you go. Ship them anywhere and to anyone who may be missing their mom this holiday season.
6. Moroccan Magic Organic Lip Balm Variety Pack, $12
These healthy lip balms are some of the best I have ever tried and they are infused with USDA Organic Argan and Essential oils. I'm not going to lie, I'm obsessed with the Lemon Thyme, but they are all amazing.
7. Readers.com The Pike Place Computer Reader, $17.95
Have you been reading about the eye strain computers cause? Now there are readers (cheaters) that combines fully magnified reading lenses with an anti-reflective coating for a strain-free computer viewing experience. Choose the amber tint to tone down that bright computer screen, while all tints block blue light. Best part? They are less than $20!
8. The Wonderbag, $39
The Wonderbag design allows food to be slow cooked or kept warm off of a heat source. It works in four, easy steps: boil it, bag it, stand it and share it. Simply bring food to the boil on a stove and let simmer, then put the pot with its lid into your Wonderbag, cinch tightly with the drawstring, and slow cook to perfection for up to 12 hours. The bag comes with recipes too. It's perfect for travel or a tailgate party!
9. Sterling Silver 925 Round Dangle Lever Back Earrings Made with Swarovski Zirconia (2.00 ctw), $17.99
These earrings look like the real deal, but are a steal.
10. DiAdiii Sage The Savior Herb Salt for Extraordinary Flavor and Health, $20
This wild, raw, organic, small-batch artisan non-GMO and good for you herbal salt is the most tasty flavor booster.  It's like organic fairy dust you will become addicted to and that's OK, because it's actually good for you. It's made from organic sage, wild stinging nettles, organic fresh pressed garlic, organic cayenne pepper, organic peppercorns and sweet paprika blended with Himalayan salt. Don't cook with it, just use it when something needs a little more salt and/or flavor
11. Vital 20k GOLD Mixology Cocktail Glasses, $15 each
Whiskey, Bourbon, Scotch, and Rye, Oh my! Dress up your cocktail in the most delightful way. Who doesn't love a little gold? These 11 oz. rocks glasses can be bought individually or as a set of 4.
12. CBD for Life Cannabidiol Infused Pain Relief Muscle Rub, $25
CBD is all the rage right now and it's for good reason, it works. But you don't need to ingest it. In fact I have found the rubs to be really effective. If you know someone who has localized pain, this naturally derived topical pain reliever will be a life saver.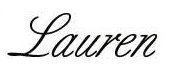 Be sure to check out our other gift guides: Holiday Gift Guide 2018: Book It!, Holiday Gift Guide 2018: 11 Of The Best Toys For Kids, and The Ultimate Holiday Gift Guide for Men and Holiday Gift Guide: How To Shop For A Fashionista.
Shop Our Holiday Gift Boutiques
Amazon Holiday Gifts For Everyone
AMAZON HOLIDAY GIFTS FOR EVERYONE

HSN/QVC GIFTS FOR EVERYONE

BOOKS HOLIDAY GIFT GUIDE

SHOPBOP GIFTS FOR HER

TOYS FOR KIDS

Are you following Fountain Of 30 on Facebook, Twitter, Instagram and Pinterest? We've got lots going on, so join in on the fun! Subscribe to our newsletter here.  You don't want to miss a post and promise not to bug you to death. Oh and we also started a Facebook Group called Aging Backwards! for women to discuss everything good and bad about being over 40.
Image Layout: Fountain Of 30
Here are some gift suggestions from some of our friends:
19 Of The Best Gifts For Coffee Lovers
Crazy For Holiday Plaid – Seasonal Dresses For Under $50
Gifts For Wine Lovers
 Please pin!