I'm a boy mom. I know nothing about what girls want. I did a little research on what's hot for girls, but I'm not going to lie. Most of this list is based off what my own kids want. I mean what they want from Santa. Here is my list of the best toys for kids to shop and give this season.
Fountain Of 30 Holiday Gift Guide: Best Toys For Kids

1. The Game Plan Game, $27
This is like the updated version of LIFE. Remember that game?  This life skills board game encourages conversations on critical issues and feelings and teaches safety information, manners and choices.
YES! I LOOK FORWARD TO #GROWINGYOUNGER
PLEASE SUBSCRIBE ME TO YOUR MAILING LIST.
2. Bit Coding Robot, $59.99
This is a pocket-sized, basic bot for building early STEAM skills for ages 6+. It arrives assembled and ready to play with two ways to code it. 
3. How To Build Brick Airplanes Detailed LEGO Designs for Jets, Bombers, and Warbirds, $24.99
Got Legos? We have tons!  This book is loaded with clear, easy-to-follow designs for creating contemporary and classic jets, warbirds, bombers and more using nothing more than bricks found in many common LEGO sets.
4. Kids Smartwatch Best GPS Tracker 3-12 Year Old Boys Girls with Digital Camera Touchscreen SOS, $44.96
This watch is the bomb! It comes with a SIM card, global positioning, real-time monitor security Dial, Phone Book, Quick Learning, Micro Chat, Camera, Album, Make Friend, SOS Emergency Call, GPS Positioning, Activity Tracking, Anti Lost, Remote Control, Remote Camera, Silent monitor, Long time standby, Weather forecast, etc.
5. Monopoly Game: Cheaters Edition Board Game, $19.99
Follow, bend or break the rules to win the Cheaters Edition of the Monopoly board game. Cheating is part of the game. Just don't get caught!
6. Razor® Longboard Electric Skateboard, $179
My older son really wants this! It includes a wireless digital hand controller with a wrist strap. I don't know what's wrong with the old school kind of skate board, but what do I know?
7. Activ Life LED Bike Wheel Lights, $13.99
This not only looks cool on wheels they are great for safety. They come in so many colors you can mix and match. Make sure to get two so the front and back tires are lit.
8. HEYUAN 800 Portable Micro RC Racing Boat Remote Control Speedboat, $24.99
This boat is a wireless RC boat which is fast, fantastic and easy to use. It uses advanced technology that can realize longer distance control. It is a great racing boat at a great price.
9. PlayStation 4 Slim 1TB Console – Marvel's Spider-Man Bundle, $344
This is really all my boys want. Looks like I will be losing them to the basement.
10. Aisuo Night Light – 5 in 1 Bedside Lamp with Bluetooth Speaker, $37.99
My sons each want one because it lights up in all these cool colors and is bluetooth enabled.
11. Make It Real – Glitter Dream Nail Spa, $29.99
I'm not going to lie. I kinda want this too! It contains everything needed to create stunning manis and pedis, including nail polish, glitter, gems, stickers, nail dryer and more!
What do your children wish for this season? What's on your list of toys for kids?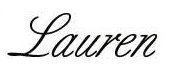 Be sure to check out our other gift guides: Holiday Gift Guide 2018: Book It!, Holiday Gift Guide 2018: 11 Of The Best Toys For Kids, and The Ultimate Holiday Gift Guide for Men and Holiday Gift Guide: How To Shop For A Fashionista.
Shop Our Holiday Gift Boutiques
Amazon Holiday Gifts For Everyone
AMAZON HOLIDAY GIFTS FOR EVERYONE

HSN/QVC GIFTS FOR EVERYONE

BOOKS HOLIDAY GIFT GUIDE

SHOPBOP GIFTS FOR HER

TOYS FOR KIDS

Here are some ideas from friends of ours.
Disney Holiday Gift Guide 2018 – Top Picks For Kids
Holiday Gift Guide for Kids
Holiday Gift Ideas for Tweens
Top 10 Last Minute Holiday Gift Ideas For Kids
Holiday Activities for Kids and Families
Are you following Fountain Of 30 on Facebook, Twitter, Instagram and Pinterest? We've got lots going on, so join in on the fun! Subscribe to our newsletter here.  You don't want to miss a post and promise not to bug you to death. Oh and we also started a Facebook Group called Aging Backwards! for women to discuss everything good and bad about being over 40.
Please pin!