Remember when the holiday didn't kick off until the day after Thanksgiving? When did it turn into the day after Halloween? Well, ready or not, the holidays are here! Let the craziness begin. So I'll take a little fun and pampering wherever and whenever I can.
Last week MomTrends invited me (along with a dozen or so other bloggers) to enjoy a holiday soiree for moms. This was an evening to officially kick off the holidays in style in a non-stressful atmosphere (except for me getting to Brooklyn which I know like the back of my back). Once there (thanks Uber) we were treated to an elegant evening filled with good food, great company and fantastic gift ideas.
A Holiday Soiree For Moms
YES! I LOOK FORWARD TO #GROWINGYOUNGER
PLEASE SUBSCRIBE ME TO YOUR MAILING LIST.
Getting Party Ready
Before the evening of the event, however I was told to pick out an outfit from cabi and a piece of gorgeous jewelry from Marcia Moran to the soiree. We were also told to get party primped with a pre-party blowout at Glam & Go which has locations all over NYC. They specialize in they're 30-minute signature service and 15-minute express option (for hair styling in a pinch). Besides who really has extra time during holiday mayhem?
We were also treated to a holiday manicure from NYC's  GlossLab. Even though they offer more than your average on-the-go mani (their locations are super clean, efficient, and pampering) I still opted for my usual and slightly boring sheer pink color because I never seem to pull the trigger and deviate from my norm on my nails.
Now I was ready to party!
Savory Soiree Delights
With the help of an Uber I found the amazing Sugar Cane Raw Bar Grill in DUMBO, Brooklyn which is a huge warehouse style restaurant that specializes in globally inspired small plates and creative drink options. They went all out to make us feel special in our private dining area. The food is other worldly. We enjoyed the best goat cheese croquettes (with guava jam) I have ever tasted, sishito peppers (a personal fave), crunchy tuna sushi roll, bacon wrapped dates, roasted brussel sprouts and then the show stopper of the evening.
Just when I thought I had eaten enough out came Duck & Waffle which was one of the best things I have eaten in a long time. Absolutely found on no diet anywhere but worth every calorie was a crispy leg confit served on a waffle, then topped with a duck egg and mustard maple syrup. I thought I had died and gone to culinary heaven. By the time the dessert called "torrejas" came out I could only taste a bite. But what a bite it was! A dulce de leche soaked french toast served with maple caramelized apples and cinnamon ice cream on the side had to be tasted.
Party Decor
I forgot the mention our table was beautifully set with gorgeous table-top decor (plates, glasses and napkins) by Tighemi, a Moroccan-artisan inspired home and accessories collection (they also gave me the most stunning monogrammed pony hair pouch as a gift I will treasure) which will make your holiday stunning. Our personalized place settings (and gift tags) were from none other than favorite Mabel's Labels. They also gave us tags for our children's presents as a parting gift.
Another long table was piled high with gifts for us all all which we brought home in Eo Creative Works sacks. They also gave us treat bags and and stockings.
What a perfect evening. Be sure to check out #MTHolidaySoiree and may this serve as inspiration when it comes to your gift giving this year.
Here's who was there so be sure to check out their sites and Instagrams:
MomTrends
MadmamaNYC
DowntownChicMoms
Stroller in the City
Trendy Chaos
Leaura
GirlGoneChildinNYC
Twindollicious
UrbanMilan
StylishlyStella
FootballFoodandMotherhood
GothamLove
This is a sponsored post.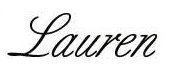 Are you following Fountain Of 30 on Facebook, Twitter, Instagram and Pinterest? We've got lots going on, so join in on the fun! Subscribe to our newsletter here.  You don't want to miss a post and promise not to bug you to death. Oh and we also started a Facebook Group called Aging Backwards! for women to discuss everything good and bad about being over 40.
You may also enjoy 5 Outstanding Outfits To Wear For Thanksgiving and Healthy Pumpkin Chocolate Brownie Muffins Recipe