Yes, some of us still read book. With actual pages. I know, it's hard to believe right? I don't mind reading online unless of course it is a book with pictures, crafts or a book I want to mark up (like a cookbook). Lately I am on a DIY and self-care kick so my picks of holiday gift guide books reflect that.
Fountain Of 30 Holiday Gift Guide: Books
1. Food Fight, for Parents of Picky Eaters, $18.66
YES! I LOOK FORWARD TO #GROWINGYOUNGER
PLEASE SUBSCRIBE ME TO YOUR MAILING LIST.
I can't believe I have tow picky eaters who like absolutely nothing is common. I was sick of being a short-order cook. Not only does this book have recipes my kids will eat, it helps navigate the murky waters of getting your kids to eat with ideas better than bribery. The breakfast nachos are a huge hit.
2. In Focus Meditation, $19.99
I started meditating about 6 months ago and it has been life-changing but I want to learn more. This book is perfect for beginners. It also comes with a set of 7 meditation reference cards.
3. In Focus Essential Oils & Aromatherapy: Your Personal Guide, $19.99
I am so confused about essential oils so I wanted a quick guide to the qualities and healing effects of every major essential oil, including recipes for beauty, home and health! Essential oils have been used for centuries and across many cultures in holistic remedies for all types of common ailments. I want to know how to use them. The book also comes with a wall chart that details the most popular essential oils, their characteristics, and beneficial uses. Watch out world!
4. In Focus Chakra Healing: Your Personal Guide, $19.99
I have been soicurious about Chakra healing. In fact, what are chakras? This guide provides in-depth summaries about each chakra, followed by expert advice from Roberta Vernon on how to identify and restore blocked, weak or closed chakras through common holistic approaches, such as crystal healing, color healing, astrological healing, essential oils and magic healing. You will learn how to deal with common ailments like fatigue, overeating, emotional stress and even allergies. I'm digging it!
5. Amy Herzog's Ultimate Sweater Book: The Essential Guide for Adventurous Knitters, $24.99
This new knitting book rocks! If you know someone who is into knitting they will appreciate this book. It's ideal for advanced knitters who want to design a sweater from scratch and for those who desire a perfect fit because that's the hardest part about knitting.
6. The Spoonflower Quick-sew Project Book: 34 DIYs to Make the Most of Your Fabric Stash, $17.72
If you've got a couple of hours and extra swatches or pieces of fabric this book will give you easy step-by-step instructions. Make things like no-sew pin cushions, sunglasses cases, coasters, pot holders, espadrilles (yes, the shoes), pillows, totes and even a tent.
7. Mending Matters: Stitch, Patch, and Repair Your Favorite Denim & More, $24.04
I love a denim DIY! This book explores sewing on two levels. First there are over 20 projects that are trendy when it comes to denim mending. It showcases 4 simple mending techniques; exterior patches, interior patches, slow stitches, darning and weaving. The author explores mending as a metaphor for appreciating our own naturally flawed selves and how mending gives us confidence. There are some really cool techniques in this book.
8. Crystal Rx: Daily Rituals for Cultivating Calm, Achieving Your Goals, and Rocking Your Inner Gem Boss, $25.99
Yes, I have a theme this year to book gift-giving. This book is a more modern take on crystal healing. The book covers the top 20 crystals every woman needs in her arsenal, building a bespoke alter, how to curate your own medicine bag, the business of crystals and so much more.
9. Charles James: Portrait of an Unreasonable Man: Fame, Fashion, Art, $23.98
If your friend loves fashion, she will love this book! It's a biography of visionary designer Charles James. Christian Dior described him as the inspiration for the "New Look." Salvador Dalí called his work "soft sculpture," and Virginia Woolf exclaimed, "He is a genius." This portrait of the life and times of Charles James—winner of two Coty awards, and the subject of a 2014 Metropolitan Museum of Art show—draws on the glamour of Europe in the 1930s, and the dazzle of New York City from the '40s through the '70s as it travels with James from his birth to privilege in England in 1906 and follows his career through his complex and turbulent relationships with exceptional women such as Elsa Schiaparelli and Eleanor Lambert, ending with his penurious death in New York's fabled Chelsea Hotel. The book was written by Joan Vass founder Michele Gerber Klein.
10. Daughters of the Lake, $10.37
Finally a novel. A beach read. After the end of her marriage, Kate Granger has retreated to her parents' home on Lake Superior to pull herself together—only to discover the body of a murdered woman washed into the shallows. The story goes back one hundred years and is a love story that ended in tragedy, with mysteries left unsolved. Until now.
11. Ghost Soldiers: The Epic Account of World War II's Greatest Rescue Mission, $12.53
This best-seller is for the history buff. On January 28, 1945, 121 hand-selected U.S. troops slipped behind enemy lines in the Philippines. Their mission: March thirty rugged miles to rescue 513 POWs languishing in a hellish camp, among them the last survivors of the infamous Bataan Death March. A recent prison massacre by Japanese soldiers elsewhere in the Philippines made the stakes impossibly high and left little time to plan the complex operation.
Are there any books on your Holiday wish list?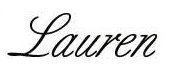 Be sure to check out our other gift guides: Holiday Gift Guide 2018: Book It!, Holiday Gift Guide 2018: 11 Of The Best Toys For Kids, and The Ultimate Holiday Gift Guide for Men and Holiday Gift Guide: How To Shop For A Fashionista.
Shop Our Holiday Gift Boutiques
Amazon Holiday Gifts For Everyone
AMAZON HOLIDAY GIFTS FOR EVERYONE

HSN/QVC GIFTS FOR EVERYONE

BOOKS HOLIDAY GIFT GUIDE

SHOPBOP GIFTS FOR HER

TOYS FOR KIDS

Here are some gift guides by my friend Vera Sweeney; Disney Holiday Gift Guide 2018 – Top Picks For Kids and 10 Hostess Gift Ideas Under $50
Are you following Fountain Of 30 on Facebook, Twitter, Instagram and Pinterest? We've got lots going on, so join in on the fun! Subscribe to our newsletter here.  You don't want to miss a post and promise not to bug you to death. Oh and we also started a Facebook Group called Aging Backwards! for women to discuss everything good and bad about being over 40.
Please Pin!