Every year I dread finding the perfect gift for my husband. I know I complain he is nearly impossible to shop for, but it's true! It took me some time, but I am fairly confident I found the ultimate gifts, for even the pickiest of men. Take a look at my holiday gift guide for men for 2018.
Holiday Gift Guide For Men
1. Weboost Drive 4G-X RV | 470410, $499
YES! I LOOK FORWARD TO #GROWINGYOUNGER
PLEASE SUBSCRIBE ME TO YOUR MAILING LIST.
Few cars are wired for cell phone usage, so why not get him a kit he will really love? Weboost is the best and the Drive 4G-X RV is their most powerful in-vehicle cell phone signal booster kit certified for use anywhere in the US. The Drive 4G-X RV boosts voice and data with max FCC-allowed 50 dB system gain, enhancing 4G LTE, as well as 3G network signals, up to 32x. He will get fewer lost connections and dead zones, better call quality as well as faster data uploads and downloads whether parked or in motion. It works in cars as well as all classes of RV's and towables.
2. TCM Wine Club, $79.99
Does he love wine and movies? Introducing a delicious way to combine two of life's great pleasures. Start by saving over $100 on 12 expertly selected wines. He'll enjoy top-estate releases from California, Italy, Spain and beyond for only $79.99. As an added bonus, three free classic movie reds (worth $57.97) are also included.

3. Parker Clay Montecito Weekender, $498
This is the PERFECT dude leather duffle for a weekend getaway. It can be used as carry-on luggage for international jet setters, or thrown in the back of the car to explore the roads less traveled. It will only get better with time and use.
4. Clubhouse membership at Pier76, $180 per month
Does he like to drive fast cars? The this is the best gift you could ever give him. Clubhouse membership is the fast way to go fast, without the finances of a full driving membership. Membership includes full access to all of the member facilities at Pier76 as well as the Club's entire calendar of events, both in NYC and abroad. He can race on track, rally through France, entertain friends at the club's restaurant or draft for speed on their cycling team.
5. 3 Pigs Marketplace Grilling Gift Basket, $95.99
This is for the grill master! These fresh sausages by Les Trois Petits Cochons will thrill him. A range of pork, chicken and lamb sausages makes this perfect to cook up for a crowd, while French mustard and cornichons act as the perfect accompaniments. Let him pick the beer.
6. Wolfpoint Walton Horween 40.5mm Watch, $159
My husband LOVES having a wardrobe of watches so this one will be perfect for his collection! I appreciate that is says Chicago on the face too. A classic 40.5mm timepiece for everyday, this slim two-hand Walton will add understated elegance to his office or casual wear.
7. The Hot Seat Heated Stadium Seat, $99
Does he spend a lot of time at outdoor sporting events? The Hot Seat is the world's first USB-powered heated seat. It's perfect for any season and will upgrade his painful, backless and unorganized seating into a first-class, comfortable seat, no matter if he's at a football game or the kids' sporting events.
8. No Sweat Hat Liner and Cap Protection, $4.99
These are so affordable you should get one for everyone in your family, even your sons. No Sweat is a disposable liner/sweat absorber that sticks on the inside of ANY hat, cap, mask or helmet and soaks up sweat so NO sweat drips down onto the face and into eyes or glasses while playing or training. It works for all sports.
9. Sperry Men's Gold Cup Exeter Tassel Loafer, now $143.99
I adore the look of this velvet luxe loafer with leather tassles. He can dress these up or down and since they are from Sperry you know they will be comfortable. Debonair is in the details.
10. Tree Hut Watch, $120
How cool is this ALL wood watch? The Ebony + Walnut Theo is equipped with high-quality Japanese quartz movement, with a dial 1.7 inches in diameter featuring a minimalist plain striped face with no hour markers.
11. Rowkin Ascent Charge+ True Wireless Earbuds Headphones: 50+ Hours Bluetooth 5 Smallest Earphones & Qi Charging Case, $139.99
These true wireless earbuds with a charging case are quick and easy since they support auto-on pairing when the ear buds are removed from their case. Ascent Charge+ true wireless headphones are equipped with Bluetooth 5.0, and the earpiece is great for TV watching, running and more. The portable charging case for this headset provides a long battery life (over 15 charges!).

12. BeNutty Sample Pack, $25
My husband loves peanut butter. He snacks on it every night so he literally went nuts over these flavors like Irresistible Pretzel, Simply Salted Caramel (my fave) and Blissful Blueberries. One flavor is better than the next.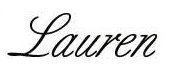 Be sure to check out our other gift guides: Holiday Gift Guide 2018: Book It!, Holiday Gift Guide 2018: 11 Of The Best Toys For Kids, and The Ultimate Holiday Gift Guide for Men and Holiday Gift Guide: How To Shop For A Fashionista.
Shop Our Holiday Gift Boutiques
Amazon Holiday Gifts For Everyone
AMAZON HOLIDAY GIFTS FOR EVERYONE

HSN/QVC GIFTS FOR EVERYONE

BOOKS HOLIDAY GIFT GUIDE

SHOPBOP GIFTS FOR HER

TOYS FOR KIDS

Take a look at these holiday gift guides too!
A Timeless Gift for the Man in Your Life
Are you following Fountain Of 30 on Facebook, Twitter, Instagram and Pinterest? We've got lots going on, so join in on the fun! Subscribe to our newsletter here.  You don't want to miss a post and promise not to bug you to death. Oh and we also started a Facebook Group called Aging Backwards! for women to discuss everything good and bad about being over 40.
Please pin!