I realize this is pretty unconventional gift guide for a fashionista. but aren't you tired of seeing the same old, same old? I know I am. So I picked items that I love and wear and thought, hey, there may be some nuggets in here for gift giving. My style is very casual, yet thought out so these are the things I am wearing now and after all, I am an over-40 "fashionista" (yes that term is completely worn out). I tried to keep my gift giving ideas on the more affordable side since I am a lover of mixing high-end with low-end items. If you want a Channel bag, it's not here.
Holiday Gift Guide For A Fashionista
1. Chelsea28 Bold Stripe Oversize Sweater, $89
YES! I LOOK FORWARD TO #GROWINGYOUNGER
PLEASE SUBSCRIBE ME TO YOUR MAILING LIST.
Big, bold stripes are totally "in" for this winter so if the recipient lives in a cold climate (like me) she will wear this to death.
2. Li Wu Happiness Gold Necklace, $112
I love jewelry with meaning and this necklace is Chinese for "Happiness" which a great gift for 2019. We should all be happy. I know it is for good luck because the woman who does my nails loved it and confirmed it does indeed mean happiness. She said some women wear it facing in towards them to bring them even more happiness. It's 18t Hard Gold-Plated 925 sterling silver.
3. Gale & Hayes The Backpack, $428
To know me is to know I am either carrying a backpack or a small crossbody bag. So I adore The Backpack because they are handmade and totally stunning. The quality is amazing for the price too.
4. Ann Taylor Velvet Belted Blazer, $179
Nothing says "holidays" more than a velvet blazer and this color photographs really well. I wear mine with black leather pants and I have gotten so many compliments on it. I wear it a lot.
5. ASOS Warehouse Double Breasted Teddy Coat, $109
She wants a teddy coat, not a teddy bear. This is THE coat of the season and this color is absolutely stunning. It's like wearing a hug.
6. Ann Taylor Harmony Embroidered Velvet Slides, $138
How adorable are these embroidered slides? One has butterflies and the other a leaf? They are the ultimate in loungwear style…which is totally my style. I love mine with cropped jeans or my pajama style outfits (see below).
7. Where Los Angeles XX Pant, $119
At first glance I thought these said XL but admittedly my eyes aren't the best. Fact is these are the most stylish and comfortable sweats I own! They are hand dyed French Terry with a cool grosgrain ribbon feature and a slightly distressed look. Now that I love them they could say XXL for all I care!
8. Spanx Faux Leather Leggings, $98
Faux leather leggings are in this season and if you are going to get her a pair, get the best. Since they are Spanx they hold all the jiggly parts in like nobody's business and take 10 lbs. off immediately! The are also super comfortable. Just get them. In every color. But definitely get them in black.
9. Ann Taylor Printed Pajama Set, $98
Would I wear these to sleep? Possibly, but I would absolutely wear these to lounge in and out and about! Pajama dressing thankfully isn't going anywhere any time soon. Do you see I have a comfort trend going on here? This set has a little stretch so they move with you and are machine washable. Score!
10. JOY 900-Watt Supreme Steam My Little Steamer and Bag, $29.95
No fashionista worth her title would be caught dead with wrinkles. I realize this steamer is for traveling but once I tried it, I kept it in my bathroom for quick fixes. Besides, I hate to iron. So this is the perfect gift for your friends who like to travel and love clothes! And it comes in an array of fun colors.
11. Vibrate Higher Perspective Tank, $34
In 2018 I started meditating AND I got a Peloton. See where I'm going here? I'm now all zen (OK still working on that) but I am all about changing your perspective. Everybody has the ability to shift the way they see things, react to them, and most importantly – CHANGE them. Each shirt is ethically hand printed to order in the US.
12. THE GREAT. The Bishop Sleeve Sweatshirt, $195
I love sweatshirts but I prefer them to have a little style. That extra something, something. I especially like the drop shoulder pleated sleeve on this sweatshirt. This is one she will wear to death. It will look just as great with pants as it will with sweats, and the color is divine.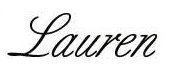 Be sure to check out our other gift guides: Holiday Gift Guide 2018: Book It!, Holiday Gift Guide 2018: 11 Of The Best Toys For Kids, and The Ultimate Holiday Gift Guide for Men.
Shop Our Holiday Gift Boutiques
Amazon Holiday Gifts For Everyone
AMAZON HOLIDAY GIFTS FOR EVERYONE

HSN/QVC GIFTS FOR EVERYONE

BOOKS HOLIDAY GIFT GUIDE

SHOPBOP GIFTS FOR HER

TOYS FOR KIDS

Are you following Fountain Of 30 on Facebook, Twitter, Instagram and Pinterest? We've got lots going on, so join in on the fun! Subscribe to our newsletter here.  You don't want to miss a post and promise not to bug you to death. Oh and we also started a Facebook Group called Aging Backwards! for women to discuss everything good and bad about being over 40.
Image Layout: Fountain Of 30
And here are some posts you might enjoy from our friends:
Unique Gift Ideas For Him
Last Minute Holiday Gift Guide For Photo Lovers
Funny Graphic Tees for your Best Friend(s)
Gift Guide for Smart Women Who Love Tech and Pretty Things