I decided to ask my friends and other bloggers what they really want for holidays. Let these bloggers holiday wishlists serve as inspiration.
Bloggers Holiday Wishlists
I'll go first. I'm oddly obsessed with the Ninja Foodi which seems to do everything but grocery shop for you. Now that I am eating mostly an anti-inflammatory diet I think I will use it to death. I also really want a new kitchen but my husband promises we are breaking ground in the new year. I'm also dying to get the iPhone XS Max. And for something totally luxurious but I can dream big, I really want a Max Mara Teddy Bear Coat or a new Gucci bag. –Lauren Dimet Waters
YES! I LOOK FORWARD TO #GROWINGYOUNGER
PLEASE SUBSCRIBE ME TO YOUR MAILING LIST.
Thank you Lauren for this wonderful distraction. Well, since you've asked…these Gucci crystal embellished suede pumps are very practical. These shoes are deal for carpooling and basketball games for sure.  –Melissa Berry
A year of Terrapass. The average American produces 36,000 lbs. of CO2 emissions each year, or about 3,000 lbs. each month. Terrapass carbon offsets support emission reduction projects in communities around the United States. –Annie Tomlin
I have reached the stage of my life where I value my time and sanity over everything else.  For Christmas, my ideal gift would be a day at a spa. I could indulge myself, not speak to anybody and read a good, juicy novel. So let's add a good juicy novel to my list too. For something to open on Christmas Day, then I am excited about the new Clarisonic face massager. Menopause has done a number on my skin and I literally need all the help I can get!  I also value quality over quantity these days too, so rather than getting hundreds of  small, silly gifts which I would always love in the past, I would rather have one or two really great gifts. Lastly, just spending the day with the family, I love snuggling up on the sofa with them all, watching a cheesy movie and having a few too many drinks! Merry Christmas everyone.  –Amanda Thebe
I have my eye on three things; an MZ Wallace Crosby Tote it's the perfect work/everything else bag to tote my life around in. An Away Luggage Set I have a few big trips coming up and this luggage is both stylish and functional. Lastly a GLDN Personalize Memoire Ring I just had my second little one, so I'd like to get both my kids names on this very small, delicate ring. –Jeannine Benoit Adams
I really want experiences. Maybe crazy random things that I've always wanted to learn about but feel selfish taking the time to do. Like a calligraphy class or belly dancing class. Perhaps one of those tanks where you float in salt water or a winetasting tour. A bunch of random experiences that I could have that don't have to have any further meaning other than I wanted to experience them. –Angie Rumpf
What I really want is the Kate Spade New York Minnie Mouse handbag  –Anne Borders
The gift of travel! I'd love just a weekend away somewhere I've never been all the way up to a week at Disney Aulani. –Liana Carlson Moore
What I would really like for Christmas are new makeup brushes and a facial. –Erika Smart
I would love a feng shui consultation and eco-friendly fair-trade home decor as I'm moving into a new apartment in January! –Kara Ladd
A family getaway. I'd love to celebrate the holidays with a multi-generational trip!  –Michele Ertter Brosius
I'd like family travel, or just adult travel, ring doorbell, and a new computer.  –Krystyn
I would be happy with spa package. –Mandy Gladden
A Garmin watch, a bike trainer (inside exercise for cold winters), a weight set for the gym. Also some really warm jackets like Canada Goose. Oh yeah and a ticket to see Pink in Europe. –Becky Hellwig
This year, I want the pretty things!  My husband and I celebrate both Hannukah and Christmas, so sometimes I get two gifts, sometimes one big one.  I haven't narrowed it down yet, but these are in the running; Schlumberger Tiffany ring; a green enamel Hermes bracelet or Chloe open cut boots. –Candice Sabatini
I really would like to get gift certificates to experiences I usually wouldn't treat myself to: concerts, shows, spa days, a mini trip, or a staycation in a fabulous hotel in San Francisco. My motto for 2018 is: experiences, not things. And I would like to continue this into 2019 with the gifts I give and receive this holiday season.  – Andrea
This holiday season I want a ring light studio set up, and my office redone. Oh and and bamboo floors put in each bedroom. –Dani Faust
Here are my choices; a pair of Golden Goose Slide Sneakers, and Iro gold leather jacket, and fingerless fur gloves. –Heather Anderson
A solo trip to a hotel. Anywhere just literally alone. –Bessy Barbeite
I would be ever so grateful for an office overhaul. New bookcases, file cabinet, mini fridge, and Keurig so I don't have to go downstairs. Consider it an indoor she shed! –Crystal Shank Arzu 
I want built-in shelves and cabinets EVERYWHERE. – Amy
Aside from my school loans paid off LOL, I'd love a Gucci belt or a YSL clutch. I never buy luxury items for myself. –Onyi
A wine subscription to Winc.com. –Nicole Pomije
This holiday season, I'd love a new wardrobe. I've had two babies since the last time I bough clothes 2 1/2 years ago. I can't fit anything anymore. –Tab Hawkins
A whole day to work on my blog with no interruptions! –Sara Lafountain
I would so love for someone to clean my house – for a day, once a week, once a month…anything would be awesome! –Tazim Damji
For Christmas, I would love gifts that encourage self-care. As a mom, I often put myself on the back burner. I'd appreciate gifts like spa treatments, salon certificates, nail certificates, eyelash extensions, etc. I think this would encourage me to take a little time for myself. Plus, it's a gift that really makes a difference. –Nancy Polanco
I would love a black Coach purse. I hang on to my Coach purses and use them for years. I don't have a black one yet, and it would definitely serve me well for years to come. –Mandy
On my list is a case of my favorite wine, Bose wireless headphones, and black Louboutin simple pumps. –Tomika Bryant
What I really want is a trip somewhere warm! –Melissa
A luxury spa day. Not just a treatment, an entire day of being spoiled and pampered. –Deb Thompson
What I really want is a new camera! My camera is such a huge part of my life as a blogger, photographer, and mother. Hoping Santa brings me an upgraded model and another Louis Vuitton bag, if we're being honest. –Melissa Ann
I really want the new Bose headphones that take Alexa commands in Navy blue! And the new iPhone XS Max. –Montoya Hudson
I want a monthly maid service to clean my home! –Jessica Puga
New clothes. It's been a while and being back in the North must of my stuff is too cold to wear. –Stephanie Gilbert
1 – 2 week all inclusive vacation at hotel or cruise – SOLO and unplugged. No cooking, no cleaning, and no one to take care of but myself.  –Erica Chao
A gift card for a year's worth of massages. –Kara Miller
An Alaskan or Hawaiian cruise. –Bobbi Burleson
I'd love another pair of Sanuk Yoga Slings! They really are so comfy! We're planning a trip to Disney World in June, and I want more than one option of colors. –Christy Maurer
I'd love an Alaskan vacation. Take a cruise from PNW up and then take the train past stopping in many places along the way. Oh and a really well insulated coat because I don't like the cold. –Nicky Omohundro
I would love a backpacking trip through Europe! – Angie Hotz Doula
I'd love a housekeeper twice a month for the rest of the year. –Carolina King
An all-inclusive trip somewhere warm and maybe a gift certificate for 6 months of hot yoga classes. –Kelly Pugliano
I want a day of pampering, but planned for me. Not just a gift card. Pick the place, schedule the treatments, and surprise me with a date set! –Molly Stach
I honestly just want an organized home and garage. No one wants to put in the effort to help. A detail in my mini van. OK maybe an Apple Watch, but I'd trade it for the others. –Nannette Ferrell Melamed
I'd like a full spa day after a couple days of uninterrupted time to work on my blog . –Crystal Green
I would REALLY love a Louis Vuitton Monogram Odeon crossbody shoulder bag. While I'm dreaming, I'd love to turn my master closet into a master bathroom and closet. –Jen Friese
I would love to finally get passports for my kids and to take an international trip. I would also love a robotic vacuum like a Roomba.  –Casey
I wanna tell my current job I'm quitting to start my new career, I might not even tell them. I want a laptop, desktop or both, Gucci bag, and jewelry. –Nichol Perez
For the rest of our new site to just magically fall into place 'cause #colormetired which should be followed by an all-expenses trip to Bali with the one I totes adore. – Nicole Morgan
I want a 3+ day getaway either by myself or with my husband. Other options I would like is another vintage Louie Vuitton purse or a cruise. From the kids I only want handmade things, it's what I always ask from them.–Lily Ashley
What's on your Holiday Wishlist?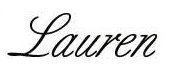 You may also like to shop these Amazon Holiday Gifts For Everyone.
Are you following Fountain Of 30 on Facebook, Twitter, Instagram and Pinterest? We've got lots going on, so join in on the fun! Subscribe to our newsletter here.  You don't want to miss a post and promise not to bug you to death. Oh and we also started a Facebook Group called Aging Backwards! for women to discuss everything good and bad about being over 40.
Please pin!