This is a sponsored post. 
During my last visit my dentist told me I should really consider using an electric toothbrush to ensure the best health of my teeth and gums. This holiday season I decided to take action on my dentist's suggestion and have been using the
Oral-B GENIUS 8000
!
This toothbrush has quickly become a favorite! The Oral-B Genius 8000 syncs with the Oral-B app on your smartphone and combines its groundbreaking Position Detection Technology with the Triple Pressure Sensor and the Professional Timer. These tools help ensure you brush all the areas of your mouth for the proper amount of time (2 minutes), and the included pressure sensor will help you avoid brushing too hard. It's like having your dentist right there (only not) to coach you every single time you brush your teeth. In fact, if you wish you can even share brushing data with your dentist or hygienist and have them input customized guidance into the app. The toothbrush is rechargeable with 6 cleaning modes, which allow you to brush based on your needs. The Oral-B Genius 8000 doesn't just have to reside on the bathroom sink at home either. It comes with a stylish Smart Travel case that helps to charge your mobile device as well as your brush so you can take it anywhere you go. The Oral-B Genius 8000 is available now at Target with discounted holiday pricing so be sure to stock up for everyone on your list.
Oral-B Genius 8000 Electric Rechargeable Toothbrush With Bluetooth Connectivity and Travel Case, Regularly $179.99, now $149.99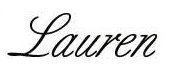 Are you following Fountain Of 30 on Facebook, Twitter, Instagram and Pinterest? We've got lots going on, so join in on the fun! Subscribe to our newsletter here.  You don't want to miss a post and promise not to bug you to death. Oh and we also started a Facebook Group called Aging Backwards! for women to discuss everything good and bad about being over 40.