Hi, Neighbor! I bought the farm! Just kidding. I did visit one however. On a beautiful fall day I boarded a really plush Sprinter van in downtown NYC and headed to Sharon Springs in upstate New York to visit the Beekman Boys with 6 other media folks for a private tour of the Beekman 1802 apothecary, their farm and to break bread with the founders themselves. What a treat!
Beekman 1802
Beekman 1802 Mercantile
Once I boarded the bus there was a lovely gift bag waiting for me filled with Beekman 1802 treats (like their amazing Goat Poop) and a pair of (as it happened much needed) Sperry boats. It was going to by a muddy afternoon. Once we arrived in Sharon Springs, NY (about 3 hours from the city, near Albany) we checked into the American Hotel in this gorgeous tiny bucolic town (it helped the fall foliage was at it's peak). In fact it's so tiny the hotel was diagonally across the street from our first stop, The Beekman 1802 Mercantile.
YES! I LOOK FORWARD TO #GROWINGYOUNGER
PLEASE SUBSCRIBE ME TO YOUR MAILING LIST.
I slipped on my new Sperry boots (so warm and comfy) and walked across the street for a tour, some shopping, enjoyed some nibbly bits and listened to a brief intro from Josh Kilmer-Purcell and Brent Ridge of Beekman 1802. I literally wanted everything inside the store, including their beer jam and ALL the chocolate covered popcorn.

Beekman Farm Private Tour
Next we were off to the Beekman Farm for a private tour. We did not get a tour of the mansion (yes, I was sorta bummed) but we did get to walk the grounds, see what was still growing, view a cyrpt from the original family (yes I went in) and meet the guests of honor…the goats. By the way, it was the cleanest barn I have ever been in. Mind you I don't have a ton to compare it to, but it was immaculate.
Dinner At Beekman 1802
Originally we were supposed to have dinner on the farm, but the tent they had set up for us turned out to be problematic with the weather so we went back to the mercantile where they had set up the second floor (which is where you can usually find their housewares) as a gorgeous winter wonderland. Not only was a stunning table-scape set up but the the new holiday products & HSN assortment of Beekman 1802 products were arranged for us to check out and each were explained.
What I appreciate about the brand is that all of the items are affordable, yet luxurious and natural. Also their backstory is fascinating. The whole town rallies around the business and they consider all their neighbors friends. That's why they say "Hi neighbor" when you walk through the door. Even HSN answers the phones that way when people call to place an order. If you are a customer, you're a neighbor. How cool is that? Then we sat down to a delicious family style dinner, hosted by Josh & Brent.
After dinner we walked back to the hotel and descended on the bar for a nightcap and interesting conversation about mediums, ghosts and of course, Beekman 1802 and how we all now wanted to buy farms there. After a delicious breakfast at the hotel the next morning, it was back to the city and life returned to normal.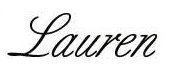 Are you following Fountain Of 30 on Facebook, Twitter, Instagram and Pinterest? We've got lots going on, so join in on the fun! Subscribe to our newsletter here.  You don't want to miss a post and promise not to bug you to death. Oh and we also started a Facebook Group called Aging Backwards! for women to discuss everything good and bad about being over 40.
You might want to check out some previous travel posts like; My Permission To Hustle Cruise Experience – The Retreat At Sea and A Day Of Wine Tasting in Niagara-on-the-Lake, Canada.
For more on farms check out these posts by some friends of mine; Curacao Excursion: Visit An Ostrich Farm and New York Beef Sustainable and High Tech Farming.
Photos: Chris Bebout and Fountain Of 30