I love lip goo. At least that what my husband calls it. My nightstand is littered with it as is my makeup bag. I literally can not function unless I have some sort of gloss or balm on my lips. My OCD has helped keep my lips soft and young in appearance (so I am told), but I also have few other tricks up my sleeve for soft lips. Here are my favorite lip products for younger lips.
The Best Lip Treatments For Younger Lips
Lip scrubs make your lips super soft because they eliminate dry, flaky skin and leave lips ridiculously soft and supple. Sara Happ makes the best lip scrub I have tried because it's not irritating. There are a few flavors but the pink grapefruit is my personal favorite. You just massage a little into your lips for about a minute and wipe away with a tissue.
YES! I LOOK FORWARD TO #GROWINGYOUNGER
PLEASE SUBSCRIBE ME TO YOUR MAILING LIST.
EpiCeram-L Lip Care, $44.95 for a 3-pack
If you have severely dry and cracked lips then EpiCeram-L is going to be your lifesaver. This is a true replenishing lip-balm with an all natural, lip focused formulation. It contains 3 essential lipids (ceramides, conjugated linoleic acid, cholesterol) and is steroid-free, paraben-free, gluten-free, petrolatum-free, lanolin-free, fragrance-free, color-free, and aloe rich to soothe lips on contact.
Dermalogica Nightly Lip Treatment, $49
If you are noticing those pesky fine lines around your lips you need to use this product every night. This nightly lip treatment softens and hydrates while you sleep for a renewed appearance. It's formulated with a sesame seed and Indian gentian extract blend, improves elasticity, while reducing the appearance of fine feather lines overnight. Vitamin-rich shea butter conditions and restores barrier function against the visible signs of aging. Just add a little balm after you apply it.
Dionis Lip Balm, $3.99
Dionis lip balm is made with goat milk which makes skin super soft. This affordable lip balm is infused with nourishing goat milk, coconut oil and antioxidant Vitamin E to soothe & smooth chapped lips.Crisp pear is my favorite flavor.
EVE LOM Kiss Mix Lip Treatment, $22
I love EVE LOM face wash so of course I adore the lip treatment. It's a luxurious, protective balm that instantly moisturizes, relieves and softens with beeswax. It's not vegan but is sulfate-free; paraben-free; phthalate-free and not tested on animals
Sara Happ Plump & Prime Lip Airbrush, $28
Most lip plumpers tend to burn, but not this one. This primer makes your lips appear instantly full, hydrated, primed and airbrushed. There are no irritating ingredients so your lips won't sting a bit. I apply it before my lipstick every morning and it helps it last longer too.
Doctor Lip Bang's Lip Freak Buzzing Lip Balm, $4.93

Now, if you like that buzzing feeling and want your lips "awake" Dr. Lip Bang's Lip Freak is for you. This all-natural buzzing lip balm is like nothing you have ever felt. I promise. Your lips will "freak" out! It's like a jolt without caffeine. This ultra-moisturizing buzzing balm is 100% natural and made with essential oils.
Edible Beauty Australia & Soothe Me Balm, $50
This beautiful balm soothes, nourishes and helps to calm unhappy skin conditions for more than just lips. It's a one size fits all that also clears acne, dermatitis, eczema, psoriasis, sunburn, rosacea, scars and diaper rash. I keep it on my nightstand and use it on my lips and cuticles. The ultra-soothing gel is an exclusive blend of botanical extracts and oils with potent soothing, calming and rejuvenating properties. This product can be used on all parts of the body and is highly effective when applied before bedtime.
SuperGoop Lip Balm SPF 30, Acaifusion, $9.50
I keep this in my makeup bag at all times because you never know when our lips will be exposed to sun. Lips are one of the most sun-sensitive parts of the body so this lip balm—with delicious flavor and strength of acai superberry and broad spectrum SPF 30+—hydrates, repairs, protects and soothes. I apply some over my lipstick. It's not just a protective barrier from the sun, but also protects lips from environmental damage.
Sara Happ The Sweet Clay Lip Mask, $32
And you thought masks were just for your face! This lip mas soothes dry lips with bentonite clay and swertiamarin, a wrinkle-reducing ingredient sourced from the Himalayas. The buttery clay goes on thick, tingles just a bit and has a sweet flavor as it soothes, hydrates and firms your kisser.
Farmacy Lip Bloom, $16.50
I adore the unique apple rosemary flavor of this moisture-replenishing, soothing and protective lip treatment. The herb-infused formula contains Echinacea GreenEnvy, a unique, patent-protected variant of echinacea purpurea that contains a high concentration of cichoric acid, which helps protect the skin and supports collagen. Castor seed oil provides a plant-based protective film on the lips that helps preserve natural hydration levels. I have this with me always because I love the fragrance and flavor.
Sara Happ The Lip Slip Lip Balm, $24
If you love a super thick lip balm that is glossy and provides tons of hydration…this is another winner from Sara Happ. I keep this on my nightstand at all times (even when I travel) because it provides superior moisturization.
Jack Black Grapefruit Lip Balm, $7.50
Sure. It's marketed for men, but you'll love it too! This nourishing formula is enriched with natural mint, avocado oil, shea butter and green tea. It immediately soothes and relieves irritated, chapped lips and helps your lipstick stay on longer. SPF 25 protects against sun and windburn.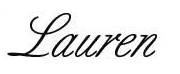 You may also like The 10 Beauty Mistakes That Make You Look 10 Years Older! and My 12 Favorite Luxury (and mostly green) Beauty Products.
Are you following Fountain Of 30 on Facebook, Twitter, Instagram and Pinterest? We've got lots going on, so join in on the fun! Subscribe to our newsletter here. Oh and we also started a Facebook Group called Aging Backwards for women to discuss everything good and bad about being over 35.
Disclosure: Some samples were provided but opinions are expressly my own.
Photo: Fountain Of 30