We all have one, or we may ourselves be one – the sporty friend. You might be thinking,"what is that?" The sporty friend is that girlfriend who is always off to the gym, training for a marathon or just happens to love living in Lululemon. You rarely see her in heels because she is more comfortable in sneakers. Well who isn't? So I searched for gifts for sporty friends or gifts for fitness lovers or just gifts for friends who are casual. We all have them, so here is the perfect holiday gift guide for your sporty friend.
Holiday Gift Guide For Your Sporty Friend

She probably already has an iWatch, but if she doesn't she will love this! The Bellabeat Time is an elegant luxury hybrid wellness watch that comes in silver and rose gold. The technology inside connects to the Bellabeat app to provide her with insight into her well-being, and is equipped with learning algorithms for accurate activity, sleep and stress resistance tracking.
YES! I LOOK FORWARD TO #GROWINGYOUNGER
PLEASE SUBSCRIBE ME TO YOUR MAILING LIST.
If she ever trains at night she needs this (also fits men) to be seen and safe. She can change between 6 super bright solid colors – Red, Blue, Purple, Pink, Green, Orange AND 5 eye catching multicolor flashing modes.
These are party pants in a style she will love. This is as dressed up as she's ever going to get. Willingly.
Every woman on the go needs one of these. Keep cards, cash and keys in one place with the Joy Coin Wallet. This leather zip-top wallet is easy to tote around or slip into a bag.
You just need to be in a New York state of mind to wear this sweatshirt which is usually discounted a bit.
This butter soft, vegan leather tote comes in 6 colors so there is bound to be one she will love. It was also selected as one of Oprah's Favorite Things 2019.
This Slipsilk™ hair set will ensure she has a good hair day every day. It contains one headband and bunch of various sized silk scrunchies.
This is the perfect pair of set-it-and-forget-it earrings. I have a pair and even sleep in them because they are so comfortable I forget I'm wearing them. Yet, when I look in the mirror I breath a sigh of relief because I am indeed wearing gorgeous earrings.
These are the must-have leggings of the season. Black is always a safe bet but if she already has a pair, they now come in 3 other colors.
These pretty-in-pink slip-on sneaker by APL: Athletic Propulsion Labs (an all the rage brand) are extra-lightweight and have a cushioned midsole.
Every time I wear mine (in grey) I get tons of compliments on the back draping detail. Now it comes in a total of 17 colors. Clearly I need more!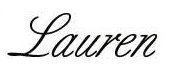 You may also like to our other holiday gift guides for 2019:
11 Of The Best Holiday Hostess Gifts You Can Give
11 Holiday Gift Ideas For Your Best Friend
Unique and Inexpensive Holiday Gifts for Under $25
The Best Bar And Liquor Gift Ideas For The Holidays
11 Of The Best Anti-Aging Beauty Holiday Gift Ideas
11 Best Gift Ideas For The Traveler On Your List
Best Books And Calendars To Give For The Holidays
Unique Gifts For Men They Will Really Love
11 Best Holiday Gifts for Your Health Conscious Friends
This post contains affiliate links which may give us a commission at no additional cost to you.
Image Layouts: Fountain Of 30
Are you following Fountain Of 30 on Facebook, Twitter, Instagram and Pinterest? We've got lots going on, so join in on the fun! Subscribe to our newsletter here. You don't want to miss a post and we promise not to bug you to death. Oh and we also started a Facebook Group called Growing Younger for women to discuss everything good and bad about being over 40. Be sure to listen to Lauren talk about all things anti-aging on the new podcast "Beauty is a Bitch!"
Please pin!