We all have the need for unique holiday gifts that don't break the bank, right? Maybe it's Secret Santa in your book club, or a unisex gift exchange at work. Or possibly you and your best group of mommy friends just have a price limit. You want to blow them away, yet you don't want to spend a ton, so what are you to do? Well no worries, I've got you covered. I love finding gifts under $25. In fact I love finding the best gifts under $25. So let's not beat around the bush and get to creative Holiday gifts under $25, shall we?
Best Holiday Gifts Under $25
I can think of no less than 6 of my girlfriends who would love this. In fact, I just ordered 8! If there are any left over, I'll use them. Glass of wine, a lit candle, a good book and a closed bathroom door. See ya in an hour.
YES! I LOOK FORWARD TO #GROWINGYOUNGER
PLEASE SUBSCRIBE ME TO YOUR MAILING LIST.
In the dead of winter my feet are freezing. I confess I often sleep with socks on. But dry cracked feet are not pretty and can be painful. She can always sleep with lotion gooped on her feet, or you can give her a pair of these socks which are infused with natural aloe vera and vitamin E. She will love you for life. You can give her both pairs or split them up and get more mileage for your buck.
3. OhSnap USD $25, early bird price, $19
PopSockets are so 2018! OhSnap is a non-invasive, premium phone grip that makes it simple and easy to use your phone, no matter the circumstance. It adheres directly to your phone or phone case and provides tremendous functionality without sacrificing fashion or bulk. You can wrap it around your finger, use it as a kickstand to watch videos, it rotates, is magnetic, slides, is car mount compatible, is wireless charging compatible, is comfortable and is ultra thin so there is no bulk! Stock up because everyone (men, women and teens) are going to want one.
OK, I recognize there is nothing terribly unique about this gift. It comes in an ornament for Pete's sake. However, if you have ever tried either of these products you will know this is a great deal. I am hooked on Kiehl's lip balm and their Crème de Corps is legendary. This pairing will be a favorite and it won't set you back very much.
I know you are thinking, a razor? Well this one is life changing. This women's razor has three little rollerballs at the base of the handle to help the razor effortlessly glide along the skin while shaving. This second contact point creates a suspension that allows the razor to automatically pivot, so you have more control and better maneuverability. The finger-ring lets you choose what grip works best. It's also the perfect size for traveling and comes with skincare for a smoother, closer shave.
Because these are emotional mood changing lipsticks you can make 15 different colors with these 3 lipsticks. Crazy I know, but cool!
I keep one in the trunk of my car and when I find a market I want to go to, I tuck it inside my purse. It takes up no room and comes in handy for carrying all the fruits and vegetables I buy. Trust me, your friends will love this thoughtful gift that comes in 4 colors.
Aromatherapy in the shower is easy with these handmade essential oil steamers. Choose Stress Relief with lemongrass, eucalyptus and orange; invigorating Wake Up blend with spearmint and two kinds of citrus; or Sleep Tight, which uses the soothing essence of lavender to wind down. For men or women, these shower steamers are perfect for a unisex gift exchange.
My arms are covered in beaded bracelets. This one will let her know you have faith in her and she should too. What a great message!
The card game Friend or Faux inspires players to get personal, share stories, and recall memories while laughing until you cry. You earn points through five rounds of increasingly revealing questions that players answer about each other. Don't worry, it's light hearted. Wine not included (but maybe you can add a bottle).
Everyone loves these mugs. They come in black (as shown) and white. You can't go wrong with one or two of these.
Do you need a few gifts under $25 for the holidays?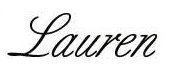 You may also like to my other holiday gift guides for 2019:
11 Holiday Gift Ideas For Your Best Friend
The Best Bar And Liquor Gift Ideas For The Holidays
11 Of The Best Anti-Aging Beauty Holiday Gift Ideas
11 Best Gift Ideas For The Traveler On Your List
Best Books And Calendars To Give For The Holidays
Unique Gifts For Men They Will Really Love
11 Best Holiday Gifts for Your Health Conscious Friends
Unique and Inexpensive Holiday Gifts for Under $25
This post contains affiliate links which may give us a commission at no additional cost to you.
Image Layouts: Fountain Of 30
Are you following Fountain Of 30 on Facebook, Twitter, Instagram and Pinterest? We've got lots going on, so join in on the fun! Subscribe to our newsletter here. You don't want to miss a post and we promise not to bug you to death. Oh and we also started a Facebook Group called Growing Younger for women to discuss everything good and bad about being over 40. Be sure to listen to Lauren talk about all things anti-aging on the new podcast "Beauty is a Bitch!"
Please pin!