I may be in the minority but I still like books and calendars. With paper. I love to turn pages. I love to write – with a pen. My handwriting is for sh*t now but I still have at least 4 pens in my bag at all times and I relish the looks I get when I pull my pocket calendar out to write down appointments. I already have my 2020 calendar in my hot hands waiting for the stroke of midnight to the new decade. And I have also picked out 2020 wall calendars for my boys. After all, I am still a mom who writes all activities down.
And as far as the best books to read? Well my picks run the gamut from health books, to cookbooks, to biographies to parenting to self-help and I even tossed in a children's book for good measure. I found gifts for everyone. So look no further for the best books of 2019 and 2020 calendars to give for the holidays.

Best Books and Calendars To Give For The Holidays
Make reading this book your new holiday tradition with your kids. Winston the mouse is on a Very Important Mission. On Christmas Eve, he finds a letter to Father Christmas that did not make it to the post box . So, with no time to lose, he sets out to deliver it himself in time for Christmas Day! He has a lot of very exciting adventures along the way.
YES! I LOOK FORWARD TO #GROWINGYOUNGER
PLEASE SUBSCRIBE ME TO YOUR MAILING LIST.
I have been dying to read this book ever since I heard Carly Simon interviewed about it. I had no idea she was friends with Jackie.
My husband won't admit it publicly but he has a secret love for muscle cars.
Every single year, without fail, I order one for myself and gift one to Carol.
I just devoured this book. It was much better than I expected.
As we get older eating an anti-inflammatory diet becomes really important. Included are 175 anti-inflammatory diet recipes to make in your instant pot for the entire family.
My son is going to LOVE this calendar because he is obsessed with planes. So he can take to the skies with legendary warbirds. Each photo comes with all the fun-to-memorize stats for each plane, including its ceiling, its bombload, and the powerplant where it was built.
I have been working hard at thinking positively but sometimes you need to cut through the crap and stop trying to be "positive" all the time so that we can truly become better, happier people. Not sure if I buy that but I will give it a read. Manson makes the argument, backed both by academic research and well-timed poop jokes, that improving our lives hinges not on our ability to turn lemons into lemonade, but on learning to stomach lemons better.
Stephen Schwarzman is the man who took $400,000 and co-founded Blackstone, the investment firm that manages over $500 billion (as of January 2019). He's the CEO whose views are sought by heads of state. He's the billionaire philanthropist who founded Schwarzman Scholars, this century's version of the Rhodes Scholarship, in China. But behind these achievements is a man who has spent his life learning and reflecting on what it takes to achieve excellence, make an impact, and live a life of consequence. I want what he's having.
Watching your child struggle with the social skills to make friends is heartbreaking. All we want is for them to have a happy childhood. This book will help parents coach children to connect with others and make friends.
Everybody is talking about intermittent fasting when it comes to health and weight loss. But what is it? This little book lays it out for you simply.
Who doesn't love gnomes? Enjoy this charming collection of Scandinavian wisdom accented by whimsical illustrations.
The math genius in your family will love this calendar.
When I traveled the Mediterranean I literally lost weight but ate well. I knew there was something to it! It's the fresh, healthy ingredients, vibrant flavors, and complex recipes centered mostly around fresh fruits, vegetables, whole grains, seafood, and lean meats. This book breaks down 300 flavorful recipes you will love that can be made in 30 minutes! I can attest.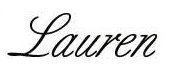 You may also like to my other holiday gift guides:

11 Of The Best Anti-Aging Beauty Holiday Gift Ideas
11 Best Gift Ideas For The Traveler On Your List
Unique Gifts For Men They Will Really Love
11 Best Holiday Gifts for Your Health Conscious Friends
The Best Bar And Liquor Gift Ideas For The Holidays
Unique and Inexpensive Holiday Gifts for Under $25
This post contains affiliate links which may give us a commission at no additional cost to you.
Image Layouts/Photo: Fountain Of 30
Are you following Fountain Of 30 on Facebook, Twitter, Instagram and Pinterest? We've got lots going on, so join in on the fun! Subscribe to our newsletter here. You don't want to miss a post and we promise not to bug you to death. Oh and we also started a Facebook Group called Growing Younger for women to discuss everything good and bad about being over 40. Be sure to listen to Lauren talk about all things anti-aging on the new podcast "Beauty is a Bitch!"

Please pin!