Why is this Valentine's Day Gift Guide so late? Because I stink at Valentine's Day. There I said it. Every year it sneaks up on me so I scramble for last-minute Valentine's Day gifts. I am not really a fan of hearts or pink not to mention the holiday is totally manufactured and makes single people feel badly about themselves. However I have grown to realize it's not about me and that other people love paying twice as much for red roses and dinner. I joke. If you are looking for Valentine's Day gifts for her or gifts for him or even some last-minute gifts for anyone, I've got you covered.
11 Last-Minute Valentine's Day Gifts
YES! I LOOK FORWARD TO #GROWINGYOUNGER
PLEASE SUBSCRIBE ME TO YOUR MAILING LIST.
When I saw this tee I knew it would be perfect for my sons. Good thing because I totally forgot to get them anything and this will be delivered fast!
This is one of my favorite rose fragrances and it lasts longer than a fresh dozen…that dies.
Now these are the kind of hearts I can get behind! You can make more than waffles too. Think paninis, chaffles, hash browns, biscuit pizza or whatever you're heart desires.
Say you love her (or yourself) with Gucci. Red Gucci.
This water bottle does double duty. It holds water and is roller perfect for targeted muscle release. Oh and it comes in pink too. So get one for every athlete you know.
There is no need to explain why these are cool. They are.
This charm necklace pretty much says it all.
They may not be real diamonds, but trust me, nobody will know the difference. I love mine and wear them all the time.
What man wouldn't love these?
Get one for everyone you love because it's also cold and flu season. Touchland Power Mist's dermatologist tested formula is packed with good-for-you ingredients like hydrating Aloe Vera and a blend of Essential Oils that leave hands soft and healthy. Each mist contains 500+ spritzes to evenly eliminate 99.9% of harmful germs, and its lightweight formula absorbs quickly. It's also TSA friendly.
Peel and stick this removable and reusable wallpaper anywhere you want to show your love!
Happy Valentine's Day!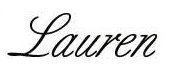 You may also like to read Best Books And Calendars To Give For The Holidays and 13 Outside The Box Valentine's Day Gifts.
This post contains affiliate links which may give us a commission at no additional cost to you.
Are you following Fountain Of 30 on Facebook, Twitter, Instagram and Pinterest? We've got lots going on, so join in on the fun! Subscribe to our newsletter here. You don't want to miss a post and we promise not to bug you to death. Oh and we also started a Facebook Group called Growing Younger for women to discuss everything good and bad about being over 40. Be sure to listen to Lauren talk about all things anti-aging on the new podcast "Beauty is a Bitch!"
Please pin!