I have not done this in ages. Simona is traveling so I have been left with the responsibility of covering the The Best And The Worst Dressed Celebrities of the Oscars 2020. I have been working hard to be less judgemental so this was actually surprisingly hard for me. If my tone or snark are off, I apologize ahead of time. And if you don't agree with my picks, that's OK, we all have our own perspectives. So without further ado, here I go. Yikes.
Oscars 2020 Best Dressed on The Red Carpet
Of course Natalie Portman was in Dior. She is the face of the brand and there were no less than 5 Dior commercials during the broadcast. I was not a fan of the cape until I learned it was embroidered with the names of female film directors who were not nominated for Oscars (and there were a ton). Once she took the cape off, her dress was jaw-dropping. I wish her hair and makeup were a bit better. A bolder lip color at the very least.
This was my favorite look of the evening. There was a lot of black on the red carpet but this Chanel look on Penelope Cruz made me giddy with delight. I loved the tea-length and train, the pearls around the waist, the white Chanel floral pin and the pockets! Her hair and makeup were flawless as well. Bravo.
YES! I LOOK FORWARD TO #GROWINGYOUNGER
PLEASE SUBSCRIBE ME TO YOUR MAILING LIST.
This gown blew me away almost as much as her performance. Janelle Monáe was channeling her inner Grace Jones and I loved it. I was not a huge fan of hers (to be frank I just didn't know much about her) until last night. I was shocked to learn this gown was Ralph Lauren. In a million years I would never have guessed. It was covered in 168,000 Swarovski crystals and as covered up as the gown is in the front, it was open in the back so there was some skin showing. Loved it.
Another black look I loved. Trust me, I normally don't care for black dresses on the red carpet because it doesn't usually read as well in photos, but here I am loving this look on Zazie Beetz. The fringed bodice corset over the midi pencil skirt with matching black slingbacks was breathtaking. But what really stole the show were here diamond and emerald Bvlgari choker and matching earrings. When she told Giuliana Rancic she was sewn into her Thom Brown look I was like "totally worth it!" She was stunning.
Initially I didn't care for this gown when I saw Scarlett Johansson on the red carpet. But when she walked the stage to present it took my breath away. The drapey fringe bodice and satin skirt commanded the stage. My only negative is that satin and silk can be unforgiving and she needed a little more tummy control (I feel so badly for saying that).
Finally a bold lip! Even though this Chanel gown was a little understated, I loved it. Her makeup was flawless too. Margot Robbie was just stunning.
When Olivia Coleman first came out in this gown I sorta loved her gown but now that I look at it, the top looks like a cartoon character with two ears and eyes, plastered on her chest. Oh no.
Does Charlize Theron ever look bad? This gown was simple, yet sexy and that's what Charlize does best. She knows what works on her and sticks with it. Why mess with a good thing?
How are you going to outdo last year, Billy Porter? By wearing gold leaves and an even louder skirt! It was fabulous and loud and nobody else could have pulled this look off. He is so "extra" and I love it!
Now this is a Versace I can get behind! This blush, asymmetrical off-the-shoulder gown with train was stunning on Regina King. When she walked across the stage to present my friends and I were all gasping at how amazing she looked. It was breathtaking.
Oscars 2020 Worst Dressed Celebrities
This gown won by Laura Dern must have cost and arm and a leg, so that makes it even more inexcusable. Because as expensive as it must have been, the black bordello-esque boob fringe hanging over a plain and tired pink skirt looked cheap.
Speaking of cheap, you know Salma Hayek is going to wear Gucci because her billionaire husband owns it (along with so many other fashion labels) so why she chose this Grecian goddess gone wrong gown is beyond me. It was too bridal and the headpiece and arm wrap were just too costumey. That said, her face was flawless. I can't believe she is 53! I just wish she would dress better. This just looks cheap.
You have to give Billie Eilish props for making Chanel go to the other end of the spectrum for her. While her voice covering "Yesterday" was beautiful and haunting, this look is just frightening. She basically defiled Chanel. I may never look at Chanel tweed the same way ever again. But I love her. So I will forgive her.
So looking morbidly Goth is clearly Rooney Mara's thing. I think we have all grown to expect her to wear some sort of Bride of Frankenstein look, but isn't it a bit predictable and played out? There is nothing I like about this Alexander McQueen gown and she looks so sad. Always. I so wish she would shake things up and wear a bright color, a ton of jewelry and a smile! You're an actress. You can do it!
Oh Sandra Oh, I wanted to like this confection but it was just too much. It was an explosion of ruffles and flowers that swallowed you whole. And then burped.
Well the good news is that Saoirse Ronan didn't have to worry about anyone hugging her. She also always had a place to set her food and drink. The deep v was another trend of the evening, but on her, she was flattened like a pancake and then dragged down. So sad.
Only a funny lady would try to pull off a lasagna dress. All sauce and no meat. But when Kristen Wiig was standing on stage with Maya Rudolph I thought they looked like a beetle and centipede.
I know some people loved this look on Caitriona Balfe but I hated it! It was so unflattering. Something tells me had she removed the pink boxy chiffon topper I would have loved what was underneath. Who knows?
Apparently this gown featured more than 120,000 sequins and 110,000 glass beads, but even with all that sparkle it fell flat. Her hair was styled to match (I swear there were rows of crystals in it) but just looked greasy and she needed more makeup. Too bad because Brie Larson is such a gorgeous woman.
This Givenchy looked like two dresses were sewn together on Gal Gadot. And I liked neither. The diamond necklace over the lace mock turtleneck was serious overkill. Or should I say roadkill?
Cynthia Erivo's is normally a fan of color so this white Versace gown was surprising, yet it still brought the drama as Versace tends to do. It had volume, a massive skirt with a slit so the obligatory leg could peek out, and an intricate bodice with sparkling details. Every finger was covered in diamond rings. It was a lot of look, and sadly I wanted to like it, but couldn't.
I am so proud of Greta Gerwig as an actress and director, but not for her choice in gown. The Oscar the Grouch color is horrid and the hem looks like the bottom of Grandma's sofa.
Who do you think was the best dressed and the worst dressed celebrity at the Oscars 2020?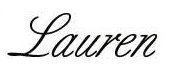 You may also like to read SAG Awards 2020 Red Carpet Best And Worst Dressed and 5 Of The Best New Celebrity Style Stars To Watch In 2020.
Photos: eonine.com, Salma Hayek, ET.com
This post contains affiliate links which may give us a commission at no additional cost to you.
Are you following Fountain Of 30 on Facebook, Twitter, Instagram and Pinterest? We've got lots going on, so join in on the fun! Subscribe to our newsletter here. You don't want to miss a post and we promise not to bug you to death. Oh and we also started a Facebook Group called Growing Younger for women to discuss everything good and bad about being over 40. Be sure to listen to Lauren talk about all things anti-aging on the new podcast "Beauty is a Bitch!"
Please pin!