When it comes to Valentine's Day, I am more of a scrooge. Wait. That's the wrong holiday. Bah-humbug. Therefore I like more practical outside the box unconventional gifts. I also don't care for red or pink or even hearts for that matter. So what can you get for your Valentine? Read on.
Not Your Average Valentine's Day Gifts
1. bright on™ Teeth Whitening Kit with 9 Premium Hydrogen Peroxide Pens and LED Accelerator Light, $79
Why not give the gift of white teeth? This is the same type of system dentists use. It works better than anything else I have tried. And trust me, I have tried them all!
YES! I LOOK FORWARD TO #GROWINGYOUNGER
PLEASE SUBSCRIBE ME TO YOUR MAILING LIST.
2. Sara Happ® The Lip Slip® One Luxe Gloss, $24
Rose gold lip gloss is always a good idea! Especially when it's from Sara Happ (my fave).
3. Rosebud 700mg CBD Oil, $95
It may not be roses, but it's Rosebud CBD oil. If you know anyone that has pain or trouble sleeping, it's is the perfect gift. This stuff really works and the bottle fits nicely into a clutch so it can be taken anywhere.
4. Kess Bouncy Drop Dot Ball, $8.99
My kids love this funky, easy to catch ball. Bounce it, catch it, juggle it, throw it! They won't be able to put it down.
Is he an avid watch fanatic? Then the affordable Watchgang membership club is the gift for him! Not only will it remind him of you once a month (at the very least, if not daily when he looks at one of his brand new watches). The club also allows your special guy to establish a real watch collection of his own! He will receive a new, curated watch (not to borrow but to keep) monthly from both well known and independent brands. Membership tiers are $29, $99 or $299 per month. Plus members get the chance to win a Rolex, Tag Heuer and Seiko every week!
6. Smooches Manicure Gloves, $24
If you know someone who gets gel manis she will appreciate this gift (there are other designs if lips aren't her thing). Smooches ManiGlovz are made using powerful UPF 50+ UV Protective Compression tricot. They block over 98% of all UV and LED rays. They are ideal for sun protection, gel manicures, driving and post laser or cosmetic treatment protection.
7. Bitplay AllClip Lens Holder + Wide Angle Lens, $39.99h
There is no reason why a smartphone can't take amazing pictures! With a double-function wide-angle and macro lens and an ingenious clip to hold it on, this gift will be a favorite. And it's original!
8. Make Your Own Hot Sauce Kit, 34.95
Why not keep it hot this Valentine's Day with hot sauce? Add fiery flavor to nachos, chili, pizza, and well anything, while raising your metabolism (score!). And the receiver will love making their own secret sauce. A wide variety of hot sauces can be made with this DIY kit, offering cayenne, ancho, curry, and chili spice packs. Simply follow the instructions, combining the spices with the included peppers, vinegars and brown sugar to create handcrafted condiments. Included are six bottles and customizable labels. Get spicy!
9. Fine "Marvel" Safety Razor, $40 and Classic After Shave, $20
I know a razor and after shave are nothing new nor original (I gave them to my dad when I was little) but these old-timey looking ones are just really cool. The Fine "Marvel" Safety Razor is safe and comfortable. Mr. Fine Classic aftershave cologne is an elegantly formulated throwback to an era gone by. Mr Fine's ultra-premium scents have been inspired by the most beloved men's fragrances of all time. It's similar to designer scents such as Rive Gauche Pour Homme (2003) by Yves Saint Laurent, Guerlain Vetiver (1961), Terre d'Hermes (2006) and so many more fragrances you will love on your man!.
10. Grape Intentions, subscription tiers
What better for Valentine's Day than the gift of wine…to share! Grape Intentions is a wine subscription that also gives back. Selections are available in 1, 3, 6 and twelve bottles, starting as low as $12.50. There are three tiers of selections ('Good–$20-$150,' 'Gooder'–$40-$280 and 'Goodest'–$80-$460 (all depending on number of bottles ordered) based on budget but all wines are wonderful values and hand selected for each member. When people subscribe to Grape Intentions a portion of the cost goes to a charity the subscriber designates. It's the ideal gift for the one you love, and one that keeps on giving.
For Valentine's Day, Grape Intentions is offering a code good for 25% off a first order through 2/15/19: VALEN19
11. Skin Gym Rose Quartz Crystal Facial Roller, $28
It's a gift she may not know she needs, but she does. And it's pink! Pink quartz! It's said to help unclog the Heart Chakra, letting go of stress and negativity that can cause tension in the muscle, resulting in fine lines and wrinkles. So roll away with this natural crystal roller that has a large and small stone for easy, effortless movements all over the face. Crystal healing has been used for centuries for smooth, youthful-looking skin. This roller may help maintain healthy blood circulation and skin tone, and help to boost natural collagen. It can reduce puffiness and wrinkles, help improve elasticity of the skin and help promote lymphatic drainage. It also helps to reduce undereye dark circles and can eliminate toxins and tighten pores. Order yourself one while you are at it. I use mine while binge watching Netflix.
12. PhoneSoap Smartphone Sanitizer, $59.95
Like dirty talk? No seriously. Smartphones are a breeding ground for disease-causing bacteria and viruses. What's more, holding that Petri dish of a device next to the mouth and nose creates a direct path for colds and flu. But this easy-to-use smartphone sanitizer and charger helps zap most of those germs automatically. Simply place the phone inside the case, attach the charging cable, and close the lid. Inside, a pair of specialized, ultra-violet lights do all the dirty work. It's like a spa treatment for your phone!
13. Nature's Bounty Optimal Solutions Hair, Skin & Nails Nutrient Gummies, $14.29
Well, they are pink! Give the gift of healthier hair, skin and nails with these strawberry flavored gummies. They provide the vital nutrients the body needs and supports natural beauty from within. They're formulated with vitamin E and vitamin C for skin health, collagen production and formation.
Tips for finding outside the box Valentine's Day gifts
• If you see something you would like for yourself and it's not red or has hearts all over it, why not give it to someone you love? Chances are they will love it too.
• Monthly clubs are a no-brainer. Who wouldn't want a gift that keeps coming every month and reminds them of you?
• Surprise your loved one(s) with something so new and novel that they didn't even know it was available. Everyone loves to be on the cutting edge.
Do you have any outside the box Valentine's Day gift ideas you'd like to share?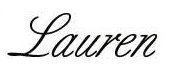 Are you following Fountain Of 30 on Facebook, Twitter, Instagram and Pinterest? We've got lots going on, so join in on the fun! Subscribe to our newsletter here. You don't want to miss a post and promise not to bug you to death. Oh and we also started a Facebook Group called Aging Backwards! for women to discuss everything good and bad about being over 40.
Please pin!