Thank goodness being healthy is proving to be more than just a fad. Health and wellness gifts are now high on everyone's lists. Included in our gift guide are also gifts for the environmentally conscious because it seems the two go hand in hand. In my mind wellness gifts encompass gifts for health conscious and those who care about preserving the world we live in. Here are the best gifts for health conscious friends.
Gifts For Health Conscious Friends
Bring awareness, calm, and joy to everyday life. Each of the 50 cards includes an inspiring phrase on the front and a bite-size mindfulness exercise on the back. We could all use a bit of balance and kindness.
YES! I LOOK FORWARD TO #GROWINGYOUNGER
PLEASE SUBSCRIBE ME TO YOUR MAILING LIST.
This is the ideal gift for the friend who generally forgoes chips and prefers a healthier snack like dried fruit. Included are; Peaches, Pears, Prunes, Turkish Apricots, Angelino Plums, Apple Rings, Kiwi and Dates. It's also kosher.
Reusable straws are an easy way to grow awareness of the importance of green consuming. These easy to wash straws make the perfect stocking stuffer.
If he/she has a hard time making time for the gym this is the perfect gift. This portable, disc contains over 100 full-body, customized workouts to help them reach their fitness goals and track track their progress. Because the device is small and durable, it can be brought anywhere because there's always time for a 5-minute workout.
Introducing the world's first pod-based blender! This fully chargeable, zero-button activated smart device is a convenient way to access healthy nutrition on the go. The Starter Kit comes with the blender, a charger and 8 assorted biodegradable pods packed with he highest quality supplements and organic fruits and vegetables. My personal favorite is the Pacific Northwest Tart Berry, but it's fun finding which one you like best. Then they can simply reorder the pods they want.
This eco-friendly wellness tracker provides insights into your daily lifestyle so you can stay informed on your habits, create milestones and reach your goals. It syncs with an app on your smartphone so you can keep track of how many hours you slept (and how soundly), your water intake, how many minutes of physical activity you got and more! I'm obsessed and sync multiple times a day!
This wireless smart scale auto-scale adjusts recipes for number of servings and different cake pan sizes and shapes. It can also generate a shopping list of ingredients you need to get at the store. Choose from 300+ chef-tested recipes or add your own. Not enough ingredients? Use the Pantry feature to find out what you can make with what you have! It's brilliant.
Does he/she have a hard time falling asleep and/or staying asleep? Then they are going to LOVE the DreamOn Band! Simply put it on before bed, turn it on and then let the gentle pulses pull the stress from the day away from your mind and body so you gently fall asleep. Pair it with the DreamOn app so it becomes a personal sleep coach, offering sleep tracking, tips, a sleep program and more. It's so much healthier than taking pills and I can attest it really works.
9. Yogitoes Manduka Yoga Towel for Mat, Non-Slip and Quick Dry for Hot Yoga with Rubber Bottom Grip Dots, from $44.30
This washable yoga mat is not only pretty, it's sustainable, soft, hygienic and absorbent. Better yet the dyes are free of AZO, lead and heavy-metals.
Yes, CBD is all the rage but I find these delicious fruity gummies work the best for relieving pain. They contain no THC so you won't get high. These assorted flavor gummies are gluten-free, allergen-free, vegan, and kosher.
When you are trying to stay healthy it's better to brown bag it. Well this is the adult version. This grown-up lunch box includes utensils, salad dressing tube, and a reusable ice pack so you can take your healthy, homemade meal anywhere in style. The BPA-free plastic container has dividers to keep food compartmentalized, a built-in vent for microwaving hot foods, and a reusable ice pack for chilling perishables.
Do you have a health conscious friend on your holiday gift list?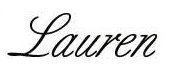 You may also like to my other holiday gift guides for 2019:
11 Of The Best Anti-Aging Beauty Holiday Gift Ideas
11 Best Gift Ideas For The Traveler On Your List
Best Books And Calendars To Give For The Holidays
Unique Gifts For Men They Will Really Love
The Best Bar And Liquor Gift Ideas For The Holidays
Unique and Inexpensive Holiday Gifts for Under $25
This post contains affiliate links which may give us a commission at no additional cost to you.
Image Layouts: Fountain Of 30
Are you following Fountain Of 30 on Facebook, Twitter, Instagram and Pinterest? We've got lots going on, so join in on the fun! Subscribe to our newsletter here. You don't want to miss a post and we promise not to bug you to death. Oh and we also started a Facebook Group called Growing Younger for women to discuss everything good and bad about being over 40. Be sure to listen to Lauren talk about all things anti-aging on the new podcast "Beauty is a Bitch!"

Please pin!