I like to call this our "Boozy Gift Guide," but who's bar couldn't use a bit of an update? More than just liquor gift ideas or alcohol gift ideas or even wine gift ideas, we found some fun bar and serving accoutrements to give for the holidays. Yes, you can't go wrong with a bottle of hotter-than-hot whiskey or an amazing bottle of wine, but try to think outside the box too. We did. Here are our best bar and liquor gift ideas for 2019.
Best Bar and Liquor Gift Ideas 2019
This delicious whiskey is triple distilled and finished in selected French Oak Cognac casks that have been exposed to the sea air and maritime winds on Lambay Island. It has an aroma of cinnamon baked apples and a hint of chocolate.
YES! I LOOK FORWARD TO #GROWINGYOUNGER
PLEASE SUBSCRIBE ME TO YOUR MAILING LIST.
Do you want to add a signature flavor to the whiskey above (or any whiskey)? Or maybe you know somebody who fancies themselves a bit of a mixologist. Simply pick your mix of straight-from-the-farm dehydrated fruits and spices, add your favorite spirit, and start savoring flavors you never expected in about a week. Any cocktail-enthusiast will appreciate this in their bar.
This easy-to-use, one-of-a-kind design keeps wine, champagne or any other like size beverage chilled for hours! Its stainless steel, double-walled and vacuum-insulated design ensures that cold bottles will be kept cold, even with extended use, without condensation wherever you go.
This dry Spanish white has flavors of lemon zest, honeysuckle, ripe pear and peach. It's a delightful white wine for under $20.
This delightful sparkling wine made by Vranken Pommery Monopole from the region of Champagne is made of pinot noir and chardonnay.
Come on. Who already has a gold set of bar tools? This luxe set includes a shaker, Hawthorne strainer, double-sided jigger, bottle opener, bar knife, ice tongs, flask and stand. Each tool is crafted of stainless steel with gold-plated finish.
This Oregon made vodka is for rebels. It's made of locally sourced Pacific Northwest wheat and tastes like no other.
Uncork your wine and pour it into the internal cell. The wine will aerate as it showers into the glass. These glasses are dishwasher safe too.
You can make Mad Men era cocktails and more with this recipe book. Remember those wild pink, blue and green cocktails from the old movies? They're in here!
With a touch of cream, apple, cinnamon and clove the scotch drinker in your life will love this.
Make flavor infused ice cubes for your drinks! A steady stream of flavor will be released as they slowly melt into your drink. The silicone mold is designed to freeze fruit, tea, herbs or juices into your ice, infusing your drink with essence that gradually deepens as the ice melts. Flavor your water with orange and lime, sip a summery watermelon sangria, or experiment with basil or thyme in your classic cocktails. Three recipes are included with the set, but the possibilities are endless.
This yummy bubbly rose is perfect for New Year's and the price is even better!
These bar and liquor gift ideas make perfect hostess gifts during the holidays, too!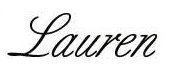 You may also like to my other holiday gift guides for 2019:
11 Of The Best Anti-Aging Beauty Holiday Gift Ideas
11 Best Gift Ideas For The Traveler On Your List
Best Books And Calendars To Give For The Holidays
Unique Gifts For Men They Will Really Love
11 Best Holiday Gifts for Your Health Conscious Friends
Unique and Inexpensive Holiday Gifts for Under $25
This post contains affiliate links which may give us a commission at no additional cost to you.
Image Layouts: Fountain Of 30
Are you following Fountain Of 30 on Facebook, Twitter, Instagram and Pinterest? We've got lots going on, so join in on the fun! Subscribe to our newsletter here. You don't want to miss a post and we promise not to bug you to death. Oh and we also started a Facebook Group called Growing Younger for women to discuss everything good and bad about being over 40. Be sure to listen to Lauren talk about all things anti-aging on the new podcast "Beauty is a Bitch!"

Please pin!