I plan on doing a lot more traveling in 2020 and I have plenty of friends that are already jet setters. I was tired of watching on the sidelines, so I decided to get in the game and look for unique gifts for travelers. This way when I was looking for gifts I could honestly think "What would I like?" I figure one for them and one for me, right? The truth is you really just want to receive small travel gifts so they are easy to pack, but still make the receiver feel like they are traveling in luxurious style. I know men travel too, but these picks are the best travel gifts for her. So without further ado, here are the best gifts for travelers.
11 Best Gifts For Travelers
If there is one thing that suffers when you travel, it's your hair. Substandard hotel shampoos and varying water pressure can make for nightmare hair. Innersense luxury organic hair products will make her hair happy and the travel sizes are enough to last the entire trip!
YES! I LOOK FORWARD TO #GROWINGYOUNGER
PLEASE SUBSCRIBE ME TO YOUR MAILING LIST.
These comfy sneakers are woven from a blend of premium merino wool and their signature thread spun from repurposed plastic water bottles for a luxe cozy feel. And after her trip she can simply toss them in the wash. Sweet!
A stunning wrap that will keep her warm on the plane and can be worn as a scarf during her travels. Every woman needs one of these!
I like all my makeup pouches to match. This 3-piece set includes pouches of different sizes that can be packed inside one another for an ultra-compact way to hold your travel essentials. They are also machine washable which is ideal, because let's face it, something always leaks!
Amazing TSA approved skincare essentials are all she will need for gorgeous skin while visiting far away lands. This kit features Wander Beauty's five mini essentials. Drift Away™ Cleanser transforms from a gel to foam, cleanses and removes makeup. Dive In™ Moisturizer contains pentavitin which binds water to skin and provides up to 72 hours of hydration (totally needed when spending endless hours on planes.). Baggage Claim Gold Eye Masks hydrate and brighten skin with hyaluronic acid and camu camu extract. Glow Getter Mist delivers a burst of radiance with a mix of glacier water and botanical extracts. Glow Ahead Face Oil instantly moisturizes and absorbs into skin, leaving her with a radiant glow. They come housed in this travel case.
Who really drinks enough water when traveling? The Spring water bottle tracks your daily hydration and will send her regular reminders to help her establish a healthy hydration habit. It calculates the optimal amount of water for her body based on her activity level, age, height, weight, local weather, etc. She'll be able to view her hydration data through the Bellabeat app, and all she has to do is shake her Spring to sync.
Finding your suitcase in a sea of black on an airport conveyor is enough reason to want a color that's easy to spot. She will love this lightweight, durable, easy-to-carry utility fitted carry-on with a set of four multidirectional spinner wheels for effortless airport navigation. The zippered divider creates two separate packing compartments, and an expansion sleeve unzips to increase the packing capacity. It's carry-on sized, but she may want to check it too.
Even if she's going somewhere tropical a lightweight scarf is essential. This one is ultra soft and has gorgeous fringed detail. It comes in 8 colors and is generously sized. She can also us it as a beach wrap.
I have the hardest time sleeping when I travel mostly because the rooms are too bright. So I always use a sleep mask. And not just any sleep mask. Slipsilk is a specially-commissioned sleep mask developed and refined over 10 years to provide the ultimate combination of shine, thickness and durability. It's made with the strictest quality guidelines, including the use of nontoxic dyes. It won't pull on her hair or eyes and is not only super comfortable, but luxurious.
OK, sue me. I picked 2 skincare travel kits. I have a hard time picking a favorite! The Knours. Starter Kit is a collection of 7 TSA-friendly minis perfect for on-the-go, conveniently packed in an eco-friendly, signature canvas pouch. The set includes Your Only Cleanser, Skin Meditation Gel Cream, One Perfect Cream, Double Duty Mist, 1 oz., and (no-rinse) In-bed Cleansing Wipes, 3 sheets. It is pure luxury for gorgeous skin.
Who doesn't want to travel in leggings? They are so comfortable., yet they are not so chic. But these pants are the best of both worlds. They feel like a legging but are styled as a gorgeous pair of pants. That's a win/win in my book.
Shop The Best Gifts For Travelers Here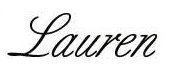 You may also like to shop my other Holiday 2019 gift guides:

11 Of The Best Anti-Aging Beauty Holiday Gift Ideas
Best Books And Calendars To Give For The Holidays
Unique Gifts For Men They Will Really Love
11 Best Holiday Gifts for Your Health Conscious Friends
The Best Bar And Liquor Gift Ideas For The Holidays
Unique and Inexpensive Holiday Gifts for Under $25
This post contains affiliate links which may give us a commission at no additional cost to you.
Image Layouts: Fountain Of 30
Are you following Fountain Of 30 on Facebook, Twitter, Instagram and Pinterest? We've got lots going on, so join in on the fun! Subscribe to our newsletter here. You don't want to miss a post and we promise not to bug you to death. Oh and we also started a Facebook Group called Growing Younger for women to discuss everything good and bad about being over 40. And check out Lauren's #growingyounger Car Confessions on our Facebook page.
Please pin!