Aren't beauty gifts your favorite holiday gifts? Well they are ours! If there's one thing we know a lot about it's anti-aging beauty! Since most women won't invest the money in themselves, this is where YOU come in. Here are some of the best beauty gift ideas and makeup gift sets to give in our Anti-aging Beauty Holiday Gift Guide for 2019.

11 Best Anti-Aging Beauty Gift Ideas
Wake up with gorgeous skin! Kiehl's top-rated facial serum will help replenish skin for a smoother, more radiant appearance by morning. It's formulated with a blend of essential oils and distilled botanicals including Lavender Essential Oil, Evening Primrose Oil and Squalane. The packaging is specially designed for the holidays
YES! I LOOK FORWARD TO #GROWINGYOUNGER
PLEASE SUBSCRIBE ME TO YOUR MAILING LIST.
Help her start the day right with a great foundation…great skin! Her morning routine be elevated with Perricone MD's best-selling cleanser, iconic treatment, indulgent face moisturizer and eye cream for delicate and dry skin.
Nothing makes one look younger than beautifully styled, undamaged and silky smooth hair! Maybe this is our dream gift, but we can't think of any woman who wouldn't be thrilled to receive this all-inclusive styling tool with all the trimmings. It allows you to curl, wave, smooth and dry your hair with no extreme heat, only air. It styles and dries simultaneously leaving your hair absolutely stunning.
Getting enough sleep is so important and yet so elusive in middle age. This book will teach her how to utilize food as an all-natural solution to sleeplessness. Fall asleep faster and wake up refreshed! For this price pick one up for yourself as well.
Dry, wrinkled hands are the first sign of, well, old age. So take care of them with DANI Passion Fruit Liquid Hand Soap and Lotion Set. It not only smells amazing, it's the perfect solution for dry, overworked hands.
If you don't want to wrinkle at warp speed, sleep on your back. Yeah, I can't either, so I curl up with my Slipsilk encased pillow. Never sleep without this anti-aging, anti-sleep crease, anti-bed head pillowcase that's like an eight-hour beauty treatment every night! Great for both skin and hair. And it comes in at least a dozen colors and patterns.
Help her save her skin and the earth! Mittys are the 2020 upgrade from cotton balls and wipes. Simply use these and then toss them in the wash. Made of Korean 100% polyester plush they stay soft for years of use.
It's for good reason this cream has a cult following. It works! Moisturize dry skin with this non-greasy body lotion formulated with Cocoa Butter and Beta-Carotene. It will hydrate the driest of skin and leave it feeling super soft while improving its texture. The limited edition holiday packaging is just the icing on the cake.
Nobody wants tired looking eyes! Matcha Eye RescueTM harnesses the power of matcha green tea, peptides and probiotics to smooth and de-puff the delicate eye area. It's lightweight, yet deeply hydrating.
She'll love this makeup gift set trio of award-winning complexion and lash essentials from Wander! Who doesn't want to look effortless?
I may be new to the Obagi skincare game, but I made it! This "best of" skin rejuvenating collection contains fan favorite foaming gel, toner, eye serum and C Microdermabrasion Polish + Mask 30% – all contained in a chic travel bag!
Shop Anti-Aging Beauty and Makeup Gift Sets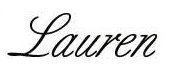 You may also like to read The Best Drugstore Beauty Finds: Skincare and How To Give The Most Thoughtful Holiday Hostess Gifts.
You may also like to shop my other holiday gift guides:
11 Best Gift Ideas For The Traveler On Your List
Best Books And Calendars To Give For The Holidays
Unique Gifts For Men They Will Really Love
11 Best Holiday Gifts for Your Health Conscious Friends
The Best Bar And Liquor Gift Ideas For The Holidays
Unique and Inexpensive Holiday Gifts for Under $25
This post contains affiliate links which may give us a commission at no additional cost to you.
Image Layouts/Photo: Fountain Of 30
Are you following Fountain Of 30 on Facebook, Twitter, Instagram and Pinterest? We've got lots going on, so join in on the fun! Subscribe to our newsletter here. You don't want to miss a post and we promise not to bug you to death. Oh and we also started a Facebook Group called Growing Younger for women to discuss everything good and bad about being over 40. And check out Lauren's #growingyounger Car Confessions on our Facebook page.
Please pin!