Yes, wrinkles come with the "aging" territory, but here are ways to keep your skin from showing its age. Of course it goes without saying you want to start with healthy skin and a fantastic skin regimen, but even so, you might just want that elusive youthful glow back. And you can get it!
Antiaging Beauty: Glowing Skin
Our skin tone, texture and elasticity is different now that we are no longer in our 20's and 30's, which means your beauty products might need a little updating. So try to avoid matte makeup and powder blushes whenever possible. Actually read my post 10 Beauty Mistakes That Make You Look 10 Years Older!
How To Get Your Glow Back
My secret for getting my glow back? I use a highlighter and/or liquid illuminator. They instantly brighten skin by attracting light, which creates the illusion of being well rested and give your skin a youthful glow. The trick is to look as if you are glowing from within, not like you applied glitter to your face.
YES! I LOOK FORWARD TO #GROWINGYOUNGER
PLEASE SUBSCRIBE ME TO YOUR MAILING LIST.
Where To Add The Glow
Where do you place the illuminator? Well it depends on what look you are trying to achieve. Personally, I like to add a little glow to my foundation for an all-over brightened effect. Then I like to strategically place a highlighter to the tip of my nose, above the the bow of my lips, the corners of the insides of my eyes by the nose and my brow bone…basically anywhere you want the light to be reflected off your face.
If contouring and highlighters have you stumped be sure to check out this post: Get Sculpted! How to Contour and Highlight Your Face.
11 of the Best Highlighters and Illuminators
While there is a plethora of products now on the market, here are 11 of my favorite highlighters and illuminators to help you get your glow on.
I was so blown away by this $14 product I did a Reels using it. This multi-purpose complexion booster will leave you with a glowing, healthy soft-focus look and contains skin-loving ingredients like Squalane and Hyaluronic Acid. You can use it 4 ways: alone, over or under makeup, mixed with foundation, or as a highlighter. I personally mix a little in with my foundation for an all-over glow.
Osmosis Luminous Treatment Primer hydrates skin and stimulates barrier repair all while protecting your skin against blue light and free-radical damage. It creates a radiant candlelight glow on your skin, while blurring the appearance of fine lines and uneven skin texture. It can be used under makeup, over makeup as a subtle highlight, or on bare skin for an instant healthy glow.
Laura Geller makeup is made specifically for women in midlife, so if you're looking for a subtle glow you are going to love this rich cream-to-gel. Spackle is the perfect lightweight base for long-lasting makeup, minimizing the look of pores and fine lines. It contains skin-pampering ingredients. Antioxidants like Licorice Root Extract and Calendula help soothe and brighten the complexion, while Squalane and Echinacea moisturize and help boost collagen production. The champagne tint adds just a touch of subtle glow to your everyday look.
This highlighting multi-purpose product can be used as a luminous primer, lightweight full face foundation, highlighter, contour and full body luminizer. It can also be worn alone or over/under makeup. Dab a little extra on your cheekbones for instant illumination.
A friend of mine arrived to lunch with the most amazing glow and I just had to know what she was wearing. So when I learned it was her sunscreen, I ran right out and bought some! Wow! The effect is spectacular! It's a hydrating, makeup-gripping primer with SPF 40 and blue-light protection that has a pearlescent finish to leave skin luminous with a instant glow. Cus by now you all know I am fanatical about sunscreen.
This is a dupe of the Supergoop! product I mentioned above. Yes, the SPF isn't as high, but it's less than half the price and gives you essentially the same results. You're welcome.
There's a reason everyone is obsessed with this light-reflecting superproduct. It's that good. Miracle Balm is the epitome of no-makeup makeup. It provides a wash of soft-focus moisture to perfect and enhance skin. Wear Miracle Balm alone or layer on top of foundation for an instant refresh. Apply balm using your fingertips, palms, a brush, or a sponge onto cheeks, lips, or anywhere you want to tint or glow. It comes in 9 fantastic shades.
This product is more on the high-shine side. So use cautiously. The glow-gel can be used on the face and body, leaving skin appearing clear, radiant and seemingly transparent. The formula is 50 percent gloss, 50 percent pearlescent sheen, which totals skin that's 100 percent reflective. Available in 5 shades.
This one product has it all! It's an illuminating tinted moisturizer that delivers sheer, natural coverage powered by French algae perfect for a no-makeup makeup look. It contains shade-specific luminescent pearls which create the look of radiant, smooth skin that is truly your own. This illuminator also contains an antioxidant complex and broad-spectrum SPF 25 to protect against environmental aggressors.
This weightless liquid illuminator is 90 percent natural, clean, vegan, and cruelty-free. It can be worn all over your face for an illuminated glow, on your cheekbones, collarbones, and eyes as a highlighter, or combined with foundation or moisturizer for a lit-from-within effect. It contains skin-loving ingredients like Hyaluronic Acid, Snow Mushroom and Reishi Mushroom to hydrate and plump skin.
Yes, I know this is a little different but I am literally obsessed with this collection and would be remiss if I didn't add it (See my Reel here). I have not stopped using all 3 of these products which are certified organic, cruelty-free, not tested on animals, gluten-free, all-natural, GMO-free and made in the US…since I got them. Each set includes three crystal-inspired balmy sticks in shades to bronze, blush and highlight your way to an epic glow. And yes, I use them on top of one of the products mentioned above. What can I say? I really want that youthful glow!
Do you have a favorite product that gives you that youthful glow?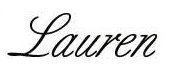 Read some of my other beauty posts like The Top Spring 2023 Nail Trends To Try Right Now and 11 of The Best Creams To Try for Skin Barrier Repair.
This post contains affiliate links which may give us a commission at no additional cost to you.
Are you following Fountain Of 30 on Facebook, Twitter, Instagram and Pinterest? We've got lots going on, so join in on the fun! Subscribe to our newsletter here. You don't want to miss a post and promise not to bug you to death. Join our Facebook Group called Growing Younger where women discuss everything good and bad about being over 50. Additionally Lauren hosts a bi-weekly podcast called Beauty is a Bitch! and an Instagram Live series called "Growing Younger Gabfest with Lauren."
Please pin!