It has been a long time since I have even touched nail trends but I am so delighted at some of what I am seeing for Spring 2023 I thought I would dive in. I took a long, hard look at the Spring fashion runways where not only clothes shape our landscape but makeup and nails do so as well. Here are the top Spring 2023 nail trends you will want to try.
Spring 2023 Nail Shapes
Let's start with nail lengths and shapes. After a few seasons of super long dagger sharp nails, shorter nails are making a welcome comeback. Please don't worry, if you are into nail art, because it looks just as good on shorter nails too. And let's face it, shorter nails are more practical and lower-maintenance.
YES! I LOOK FORWARD TO #GROWINGYOUNGER
PLEASE SUBSCRIBE ME TO YOUR MAILING LIST.
When your nails are too long skincare and food can get lodged underneath and that's kinda gross. Think of nails that just barely extend past your finger.
As for shape, years ago it was all about square and "squoval" nails and lucky for those of you who still held onto this shape, it's back again for Spring 2023. For those of you, like me, who like the oval, almond and a bit pointy nails, those shapes are still in too.
Spring 2023 Nail Color Trends
Chrome
You can call them Glazed Donut nails or Hailey Bieber nails, but chrome nails will be the biggest nail trend of spring 2023. Seriously, if you are going to try one new color this spring, make it chrome. The formula can be sheer or opaque and in any hue you desire like silver, bronze, gold or any mix thereof.
Chrome nails were on many of the spring 2023 runways. They were seen at Christian Cowan, Tommy Hilfiger, Victor Glemaud and Fe Noel to name a few.
Here are some chrome nail colors to try:
OPI Nail Lacquer in Go Big or Go Chrome, $14
China Glaze Nail Polish, Pearl Jammin" 1480, $6.98

Emilie Heathe Non-Toxic Nail Color in Billions, $30
Chanel Le Vernis in Canotier, $30
Deborah Lippmann Gel Lab Pro Nail Polish in Wow, $20

Clean, Simple, Barely There Nails
The trend for spring 2023 is healthy-looking nails, so you will notice minimal manicures that show off natural nails. Barely there, light colors hide any imperfections (and chips) while enhancing the nails for a look that is clean, well-manicured and healthy. Think of it like lip gloss for nails. They are also low-maintenance, which is key.
Sally Hansen Miracle Gel Nail Polish in First Glass, $12.99
Deborah Lippmann Gel Lab Pro Nail Polish in Baby Love, $15.49
Emilie Heathe Just the Nip, $30
OPI's Bubble Bath, $11.49
OPI Love Is In The Bare Gel, $7.38
Chanel LE VERNIS Longwear Nail Colour, $30

Updated French Manicures
Did we ever not love a French manicure? Well they are back but slightly different. The white tips are teeny tiny. Think hardly noticeable, fine white tips that make hands and nails look chic and expensive.
You'll also see these fine lines applied in a reverse French (line the bottom instead of the top of the nail). The updated French manicure was seen at Brandon Maxwell, Fendi Resort, Michael Kors and Alice + Olivia.
Orly French Manicure Duo Kit, $14.97
Nails.INC French Mani Hack Nail Polish Set, $16
Saviland French Manicure Kit With Art Stamper, $11.99
Le Mini Marcaron Le Frenchie French Manicure Set, $22
Sally Hansen Hard As Nails French Manicure Set in Sheer Romance, $12.99
Le Mini Marcaron Mini Nail Stickers – Rainbow Vibes Color Edition, $5
Spring 2023 Nail Trends: Nail Accents
Nail accents are huge for Spring 2023. And they include everything from rhinestones to glitter and from matte to gloss topcoats … with an emphasis on playful designs.
These uncomplicated, subtle additions are ideal for those who don't love nail art. Seen on the runway at Fe Noel, Monse and Luar.
Nail Art Rhinestones Kit, $5.84
Swarovski Bling Press-On Nails, $25.62
KBShimmer Out of Sequins Reflective Nail Polish Topper, $12

OPI Matte Top Coat, $11.49
modelones Gel Nail High Gloss Polish Top Coat, $5.99
Jin Soon in Shake It, $18
Nail Jewelry
Nail piercings and other jewelry-inspired decals will be big in 2023. Longer nails are perfect for piercing with dangling "diamond" add-ons to really make a statement.
They should be combined with a clean, simple manicure to keep the focus on the "jewelry". Practical? Not so much. But they grab attention don't they?
Nail Jewelry Crystals, $9.99
Fingertip Ring, $12.26
Silver Statement Nail Ring, $11.95
Gold Chain 3D Zircon Nail Ornament, $3.59
Nail Dangle Charm Piercing Tool Kit With Jump Ring, $12.99
54 Pieces Nail Charms Rhinestones 3D Dangle Nail Jewelry, $15.49
Spring Colors for Nails
Traditional spring colors like grass green, soft blues, purples, orange-tinted reds and every shade of pink are back again this year, too. New for spring 2023 though, the colors are more muted citrus shades rather than really bright.
Gucci Nail Polish in Lucy Baby Blue, $33
OPI Incognito Mode, $13.99
Orly Lilac You Mean IT Nail Lacquer, $8.15
Sally Hansen Miracle Gel Nail Polish Peach Please Neon, $12.99
Essie Don't Burst My Bubble, $10
Unicorn Nails
Unicorn colors are still huge this spring but are more metallic, pearlized and softer than the vibrant hues of last year. You're never too old of unicorns (nails).
Nails Inc. Unicorn Nail Polish Duo, $15
Orly Nail Polish in Hopeless Romantic, $10.15
OPI Nail Lacquer in Decked to the Pines, $9.45
Orly Magic Moment Nail Lacquer, $8.50
Essie For The Twill of It, $10
ILNP Opal Sunset, $10
Which of these new spring 2023 nail trends will you wear?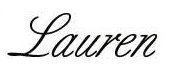 Sources: Vogue, Elle
Read some of my other beauty posts like 11 Beauty Products I Discovered in 2022 That I Will Continue To Use in 2023 and 11 of The Best Creams To Try for Skin Barrier Repair.
This post contains affiliate links which may give us a commission at no additional cost to you.
Are you following Fountain Of 30 on Facebook, Twitter, Instagram and Pinterest? We've got lots going on, so join in on the fun! Subscribe to our newsletter here. You don't want to miss a post and promise not to bug you to death. Join our Facebook Group called Growing Younger where women discuss everything good and bad about being over 50. Additionally Lauren hosts a bi-weekly podcast called Beauty is a Bitch! and an Instagram Live series called "Growing Younger Gabfest with Lauren."
Please pin!